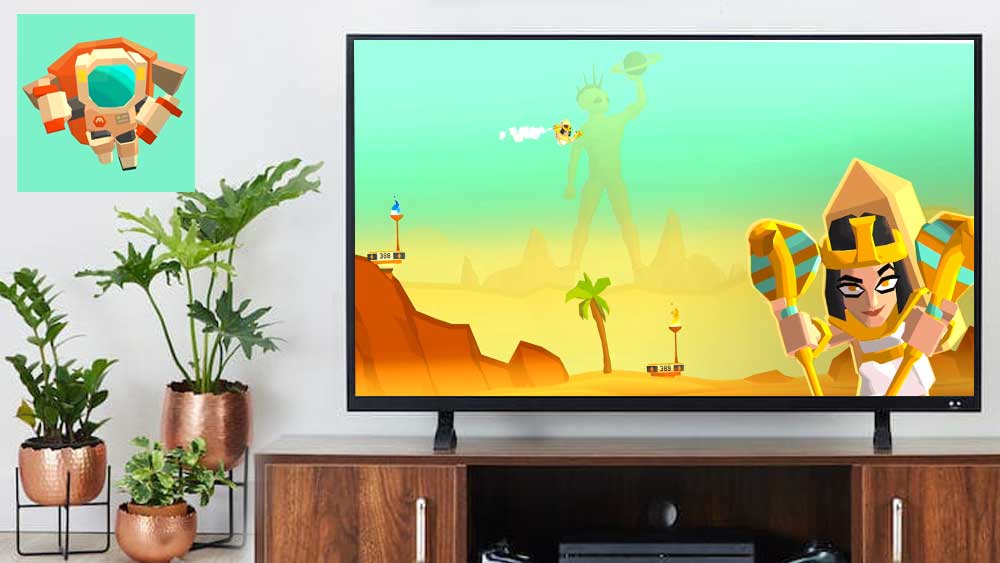 Awesome Android TV and Fire TV game to play. Now you can easily download and install Mars Indie Game for TV using default app store. Play action packed and graphic full game on your Smart TV for free. Nice game background like a PC game. Mars game for TV.
Fun TV Games
Fun and games is mandatory for all humankind. Not only does it allow us to spend our leisure time doing something we love, but we also obtain the opportunity to have fun and get along with different communities and personalities that help us build our own.
However, with the ever growing world, technology has come into play and the world seems to be more compact and indoors than it was before. However, fun and games are still on the move due to the numerous video game apps that have been developed to serve this purpose.
With a few taps on your smart TV, you can now enjoy the best of video games at the comfort of your very own fingertips. You might also want to relax yourself after a long and tiring day or week at work or school just by some interesting games. Delve into a world full of adventure and fantasies so that you can finally get your well deserved break from reality! The all new 'Mars' Android TV game has been developed for all TV users who love some good games in their lives. explore the game to enjoy the best gaming experience yet!
Mars Game play on TV
Explore all of the secrets and fantasies in the red planet we all love. Yes, you heard me right MarsCorp wants you, and only you to explore all of these extraordinary secrets and reveal them so that you can have a very exciting mission at our very own red planet, Mars!
Fly around the red planet with a group of volunteers in one of the best and most extravagant jetpacks in order to have the adventure of a lifetime. The program is named 'Put a Human on Mars no Matter what' and you will now survive the best and most adventurous trip to the red planet at all costs. It is now your chance to make history and prove all other astronauts who said this adventure is impossible!
The game will not only allow you to have the adventure of your life, but it will also put you on test to survive! You will now have to make sure of your survival at all times, but do not forget to have fun.
Explore your way through the Jetpack and also the red planet for added fun and adventure. Make sure you avoid all of the schedules rapid jetpack disassembles so that you can make sure to survive your journey!
If you love some adventure and games, Mars is now the best game for you! Buckle up and explore the red planet with your very own skills and adventurous traits. All you got to do is have fun and survive in this journey and show them who's boss! Have amazing fun at your comfort!
Install Mars Indie Game on TV
This is a fun Indie Game available for all Android TV boxes including Nvidia Shield TV, Fire TV, Chromecast, Google TV, SkyStream, X95 series and all. You can find new games on AppLinked, FileSynced or UnLinked too.
Install on Android TV
First open Google play store and go to search. Then type "Mars". You will see this game on search results like below picture. Select it.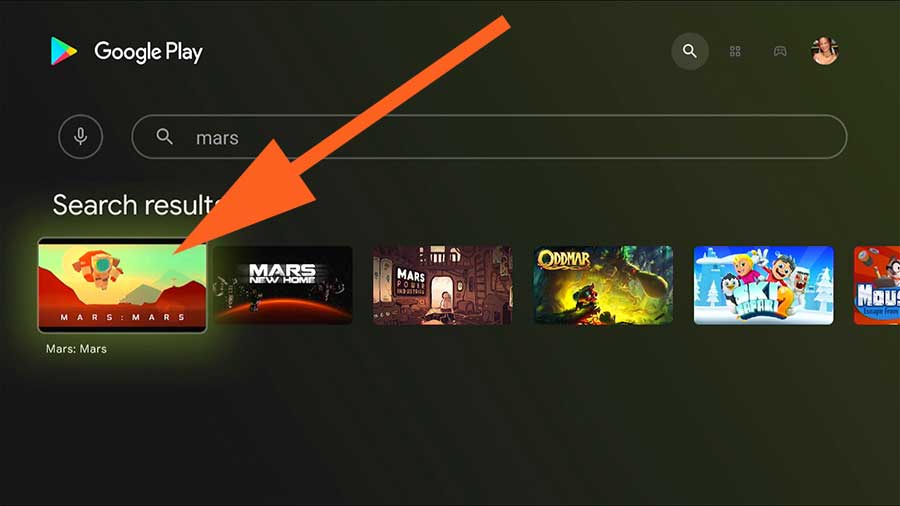 Now select "Install" to begin installation. That's all.