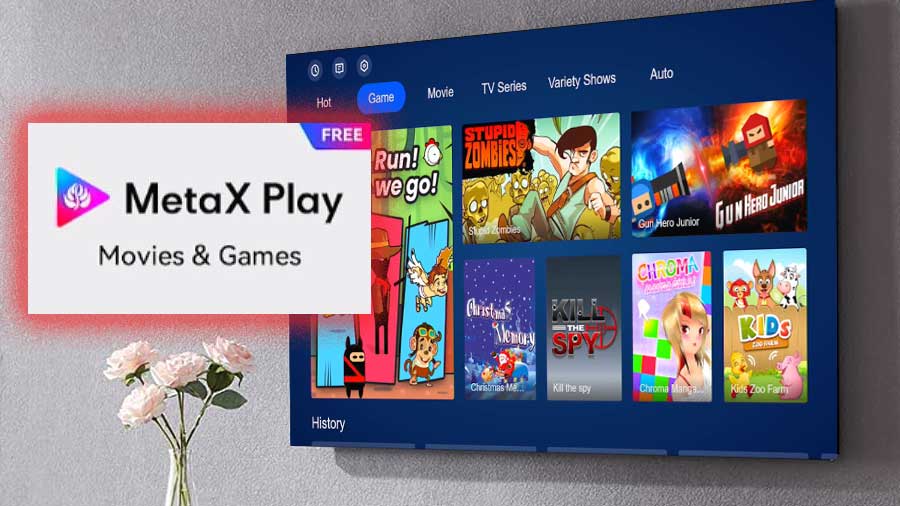 Table of Content
It is one of a kind content service provide for Android TV and Fire TV devices. You can watch movies, TV shows, Teledramas, Documentaries and also play games in that app. No need to install another app on your TV box to play game. This is very useful if your Android TV box has limited amount of internal storage space and performance. Different kid of entertainment app for Android TV and Fire TV.
Entertainment app
Entertainment is always our favorite escape. Had a long and exhausting day at work or school? broke up with your partner and feeling low? In one of those moods where you don't even know how you feel? Switch on your comfort show and it will indeed take all of the misery and pain away. That is the kind of magic movies and TV shows seem to have.
You and I both are sure to have our very own comfort movies and shows which we love to watch hundreds of times and still cannot get enough of them. So, if you love movies and entertainment and looking for the best streaming app out there, let me provide you with the best information you'll ever hear! The MetaX play app will allow all android users to stream all of their favorite movies and TV shows from around the world for absolutely free and with no requirements for any additional hardware or software.
All you got to do is simply download and install the app and enjoy all of the content and features available on the app specially developed for all entertainment lovers! The app also comprises of games and videos that you would love. This way, you can stay occupied no matter which corner of the world you are, even on the go.
About MetaX Play TV App
The app comprises of many minigames that you can enjoy whenever you're feeling bored. You can also play them with remote controls and enjoy all of your free time with super fun and entertaining games. The app also comprises of movies, Dramas, documentaries, sports, news, and numerous other contents just for entertainment purposes.
If you feel like you want to relax and watch some great content, you can log into the app and enjoy. Or if you want to stay updated and informed of current affairs and the happenings around the world, you can simply log in with some news and stay informed! The abundance of the content on the app is indeed one of the primary features of the app. It also has a growing collection because latest games and movies will be added onto the app frequently so that you will never run out of things to watch or play. You can also enjoy your content in different languages and genres.
The user-friendly interface will make it super easy for anyone in any age category to enjoy its content. You can also download the videos at any time and enjoy watching them even when you're offline. And downloading is absolutely free! Pick up watching your videos right where you left off and do not miss out on a single moment of your favorite movies and shows.
If you love foreign content, the app is just right for you because it comprises of entertainment from around the world. Get together with your loved ones and friends and enjoy some of the greatest blockbusters and hits at any given time. Have the best watching experience with MetaX!
Install MetaX Play on Android TV
This is a wonderful video content app for your TV. First you can try using default app store to install this app. Check end of this article for tutorial. If not you can download MetaX Play apk from internet and use app installer like AppLinked, FileSynced or Unlinked. You can check also Aptoide TV. Aptoide TV provide all TV apps for free without any restriction.
First open Google Play Store and go to search. Then type "metax play". You will see this application on search results while typing like on below picture. Select it.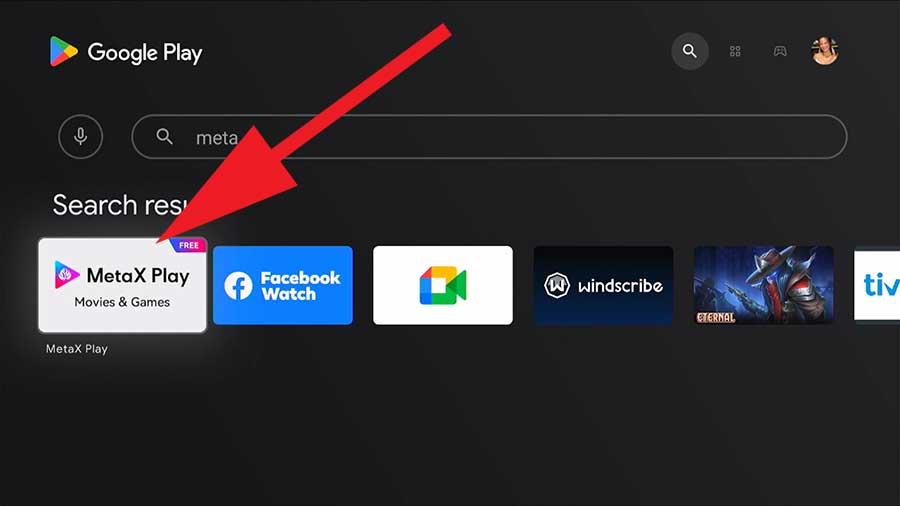 Now select "Install" to begin installation.

Install MetaX Play on Fire TV
Below shows how to install this movies and games streaming app on your Amazon Fire TV. Support all most all Amazon Fire TV OS running devices like Firestick, Firestick lite, fire tv cube, p1 series TVs, f20 series TVs and more.
First open "App store" on the home screen of your Fire TV. Then go to search and type "metaX play". Select your typing like below picture to display search results.

Now you will see search results like below picture. Select MetaX play app from search results.

Now select "Get" button to begin installation.