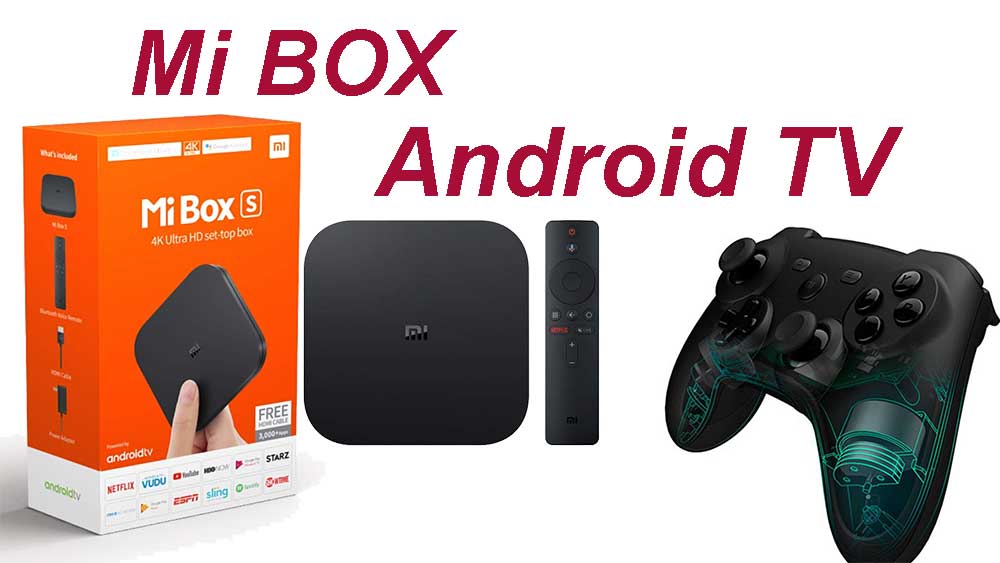 You may have heard about Chinese company Xiaomi. Mi Box is a Android TV Box manufactured by Xiaomi. Mi Box is a very small and powerful device that can deliver 4K and HDR content. Due to its price and compatibility this device became popular Android TV box like FireTV and Nvidia Shield TV. When comparing price Fire TV stick 4K and Mi box has no much difference. But Mi Box has Google Play Store and Google voice support and other Google services. Those who want Google services Mi Box is the best choice out of all other Android TV boxes when considering price to perform factor.
Content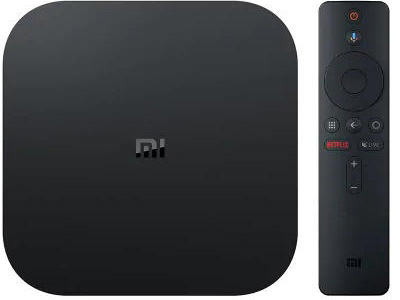 Specification Mi Box
Size:
101mm x 101mm x 19.5 mm
Weight:
176.5g
Processor:
Quad core 2.0 GHz
RAM:
2 GB
GPU:
Mali 450 750MHz
Internal Storage:
8 GB
External Storage:
Unlimited via USB
Video:
Max 4K 60fps
Bluetooth:
Bluetooth 4.0
WiFi:
Wi-Fi: 802.11a/b/g/n/ac,
Dual-band Wi-Fi 2.4GHz/5GHz
Sound:
DTS 2.0+ Digital Out, Dolby Digital Plus
Up to 7.1 pass through
Ports:
one HDMI 2.0a
One USB 2.0
3.5mm audio output
power port.
Mi Box – Android TV
Mix Box is one of the best Android TV out there. Support Google Play Store, Google Play Music and play games too.
Mi Box Remote


Mi Box remote is very simple and easy to use. Not surrounded with many buttons. Contain around 6 physical buttons with a directional button. For those who concern contain separate volume control buttons. Left side you can see voice activation button.
Mi box comes with Google voice. Using Google voice recognition you can:
Search films, actors and their info
Launch apps and games
Change Channels
Do web search
List and play TV series
Ask about weather
Ask any question you want it will popup results from web.
Default apps comes with Mi Box
By default Mi Box has all the Google related apps and Mi Box recommended apps too. Mi Box recommended apps included:
Netflix
Sling
Vudu
Pandora
HBO Now
VLC
CBS
Hulu
Pluto
Spotify
HBO GO and etc
Google related apps included:
Google play movies and TV
YouTube
Google Play Store
Google Play Music
Google Play Games and etc.
If you are Amazon customer there is no way to access Amazon's content or Amazon Prime Videos. You can find other ways to sideload it. However there is no official way of doing that.
Mi Box Gaming
Mi Box support Google Play Games. You can connect Bluetooth game controller. Mi Game controller support Mi BOX. You can easily pair Bluetooth Mi Game controller with your TV. Consist of dual motor vibration feedback option. Has 3 axis G sensor. Mi Game controller does not comes with Mi box retail box. You have to buy it separately.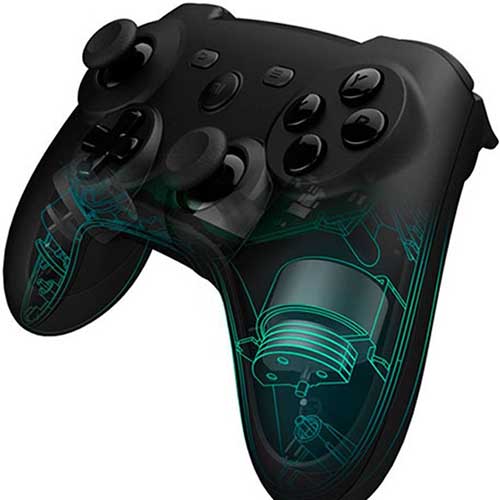 Google Cast and Mirroring options
You can easily mirror your phone, tablet or laptop to TV using Mi Box. Mi Box has built in Google Chrome Cast. So you can stream TV shows, Movies, Music, photos on your phone, Tablet, laptop to TV. You can easily cast from iPhone, iPad and all Android devices. Support Windows computers. High speed streaming with HD playback. You can take calls on your mobile device while streaming.
Why you should buy Mi Box
Through out this article I discuss only good things about Mi Box. However there some pad things too. Some find it difficult to exit open apps on Mi box and many more software issues. Those things will fix with time using updates. Device wise it is the best price to perform ratio. For example other 4K options excluding Fire TV stick ( does not have google services ) are expensive.
In my opinion you can easily go for Amazon Fire TV Stick 4K version at cheaper price with good interface. If you live outside US shipping costs will be added. For some countries buying Fire TV stick may exceed $100 due to shipping and Tax specially for ASIAN countries. With that in mind it depends on where you live. You have to consider that you want Google play services or go with Amazon prime videos and their services.
Install Third Party Apps on Mi Box
You can install free Movies and TV shows streaming and other utilities that are not available on Google Play Store. You can install games that are not in Google play games too. Filelinked stores has many Android TV related apps and games. All you have to do is to download Filelinked on Mi Box and install. Check below article to install Filelinked app on your Android TV.
Enjoy awesome apps and games on your Mi Box.