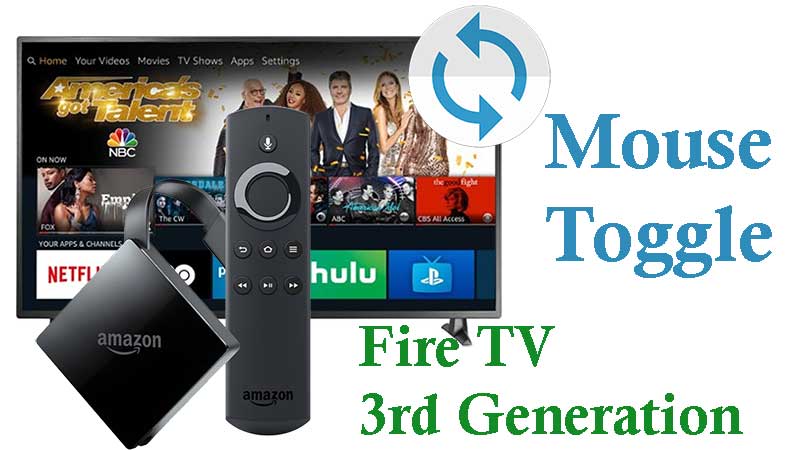 Some of you may have experience that you can't navigate to menu items and use some functions just by using remote. Because those apps are designed for Android phones and tablets not for TVs. In order to click and access any where on the screen is by using a wireless mouse. But it is more easy and practical if we can use same remote as a mouse too.
Mouse Toggle is the best mouse simulating software for Android TV. You can use your regular Fire TV remote as a mouse using Mouse Toggle App. But this app is not free and every version of that app does not work with Fire TV 3 rd generation. Using this app you will be able to use apps and games that are not specifically designed for Android TV.
Amazon Fire TV 3rd Generation
Amazon Fire TV 3 was released in the year 2017. This new Fire TV device has significant changes compared to previous generations. We can see major design changes and increase in performance.
This all new Fire TV device support 4K Ultra HD and HDR. 4K Ultra HD support up to 60fps. Those improvements helps us to watch true-to-life picture quality. Increase in sound quality by adding Dolby Atmos audios. New Alexa voice remote is more responsive than previous versions. Use your voice to open, search or close apps. If you have Amazon Echo, you can pair your Fire TV with it. Amazon Echo allows you to control your Fire TV just only by voice. No need to use your Fire TV remote.
Download Mouse Toggle for Fire TV 3rd Generation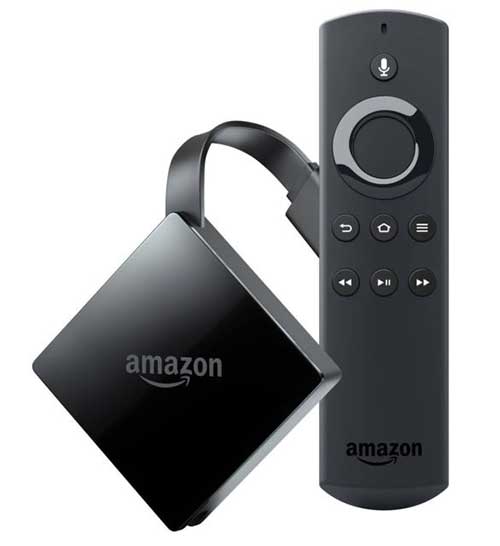 You wan't be able to find Mouse Toggle for Fire TV 3rd gen in Amazon App Store. You can either manually download correct version from the internet and use external storage device like Flash drive to install that app. Or you can use other methods like Filelinked. Here I am going to use Filelinked for this.
Currently Mouse toggle v1.06 works well with Fire TV 3rd generation. We will hope to update to newer version as soon as new version work perfect on those devices.
1. Download and install Filelinked on Amazon Fire TV. Click here for installation guide on how to install Filelinked on Fire TV and Fire Stick.
2. Open Filelinked and enter below Filelinked Code.
Filelinked Code for Mouse Toggle 1.06 : 11111111
3. Inside above Filelinked store you can see Mouse Toggle app. Download and install it.