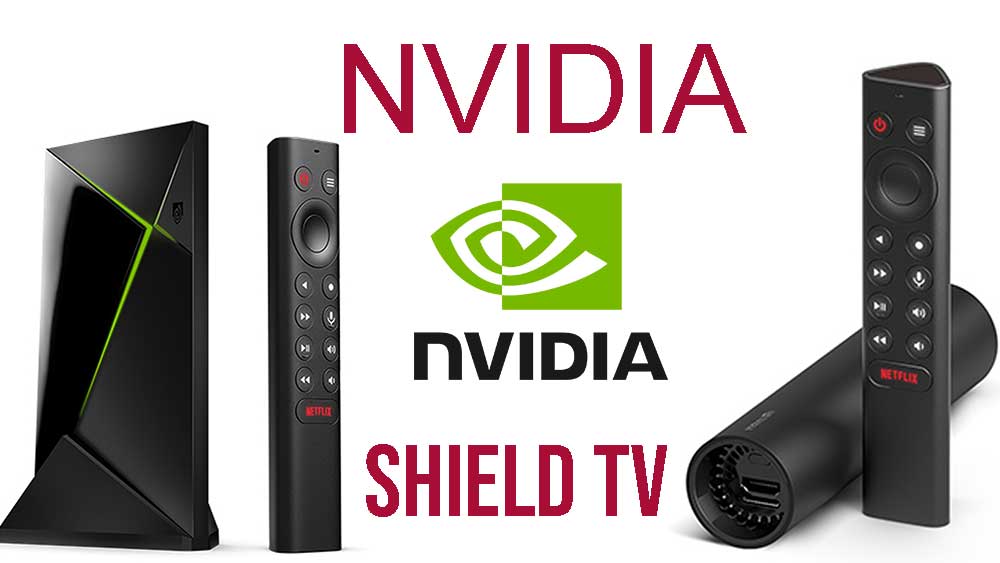 When it comes to king of Android TV devices Nvidia Shield TV win the best price. Those awesome features and high specs comes with a price. Not cheap at all. Shield TV start at $149.99 and shield TV Pro start at $199.99. So lets compare those devices and see whether what features or specs made them so shiny in this market.
Nvidia is a tech giant popular as Graphic card manufacture. So their TV device should be good at gaming. yes they are the best Android TV gaming device out there. Support Nvidia GameStream only if you have compatible Geforce RTX or GTX powered PC. Support all most all Android play Store games at high specs. Nvidia has two main Android TV devices as Shield TV and Shield TV pro. Lets discuss them one by one and later compare their differences.
Nvidia Shield TV


Shield TV is the portable one when compared to Shield TV Pro. This device comes with in house Nvidia Tegra X1 processor. Does not comes with Qualcomm Snapdragon or other processor ( ARM) manufactures. Not like other TV devices you can expand TV storage using a MicroSD card. You may use Android TV device to stream 4K media content on TV. To do so you may need a high speed internet connection. In some cases using Wifi connection is not enough. Best and easiest option is to connect Ethernet cable. Shield TV comes with built-in Ethernet port, so you can directly connect your Ethernet cable.
If you are a Amazon fan and using Alexa devices like Amazon Echo you can link that to Shield. It also comes with Amazon Prime video and Music too. You know Amazon Fire TV does not support Google Voice, Play Store and other google services. If you get Fire TV you will loose Google services and if you get Android TV some devices does not support Amazon services. This is a kind of Android TV that support both. You can even install Amazon App Store by enable "Unknown Sources" option from security settings. Since Shield TV is a Android TV it fully support Google voice and other google services like YouTube, Google Play Store, Play Music, Play Games.
Nvidia Shiled TV Pro


This is a kind of device with lots of connectivity options like a laptop. Weighing around 250g ( 8.8 oz) and size 3.8 in (9.8 cm) x 6.2 in (15.9 cm). In pictures it looks like a PlayStation or Xbox. But in reality it is very small. Just look at below picture holding Nvidia Shield TV pro. How it looks compared to hand.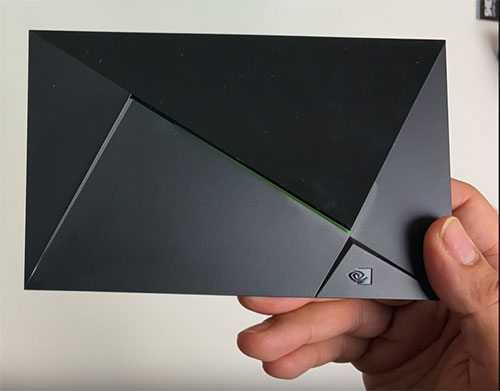 Price of this device starts around $199.99. Not a cheap device at all. Check end of the article for specification comparison table. At this price range you may expect this device to come with other related peripherals like Game controller and HDMI cable and etc. So sad to say retail box does not contain game controller and HDMI cable. You have to buy them separately. Pro version does not support MicroSD card and no Optical out.
Nvidia Shield TV Remote
Nvidia Shield TV remote is not like any other remote you see. It has lots of features built in to it. First of all lets see what are the common features you see on this remote and then look at odd features.
Just like other Android TV remotes this remote too has a dedicated voice assistance button. So it has a microphone to listen what you say. Comes with both IR blaster and Bluetooth.
It has some other cool features. Many used to watch movies and TV shows in a dark room. Most difficult thing is to find remote buttons in dark. Shield TV comes with motion activated backlit buttons. What are backlit buttons ?. Each and every button illuminated inside using a light. So in dark you can see each and every button easily. In order to preserve remote battery it will automatically turn off and activated when you pickup the remote or when remote detect motion. There is a dedicated backlit button too.
Find loss Shield TV remote
Shield TV remote has a feature to find remote. If you loose your remote you can find that remote easily. So how does it work. Think if you loss your remote and no where to be found. You know that remote must be inside the room.
For Shiled TV pro users: First find any Bluetooth keyboard or USB keyboard. If you have Shield TV Pro you can use Bluetooth keyboard or USB one or a mouse. Using that keyboard go to "Settings" -> "Shield Accessories" -> and select your remote. There you can see "Find this Remote". Click on it. It will activate remote speakers and make beep sound. It is so simple.
For Shield TV users: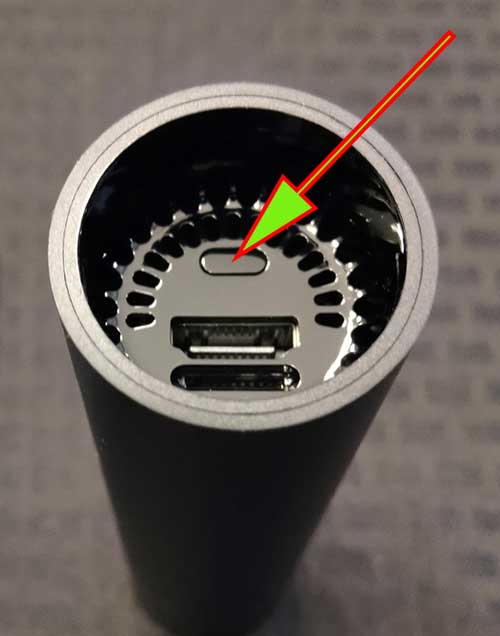 Back of the shield TV where micro SD card slot, you can see little button like above picture. If you loss you remote inside the room just click and hold that button. It will activate remote speakers and make a beep sound.
Shield TV Vs Shield TV pro
Below compares Shield TV and Shield TV pro specifications. if you want detail comparison please read this article from start.
Shield TV
Shield TV Pro
Processor
Nvidia Tegra X1 Processor
RAM
2 GB
3 GB
Video
4K HDR 60fps
Audio
Dolby Audio, DTS-X Surround Sound
Weight
4.83 oz ( 137g )
8.8 oz ( 250g )
Internal Storage
8 GB
16 GB
Micro SD
support
No
Expandable Storage
Using Micro SD
Using USB flash and Hard Drives
WiFi
802.11ac 2×2 MIMO 2.4 GHz and 5 GHz Wi-Fi
Bluetooth
Bluetooth 5.0 + LE
Ethernet
Gigabit Ethernet
HDMI Port
HDMI 2.0b with HDCP 2.2 and CEC support
USB Ports
Two USB 3.0 ports ( type A )