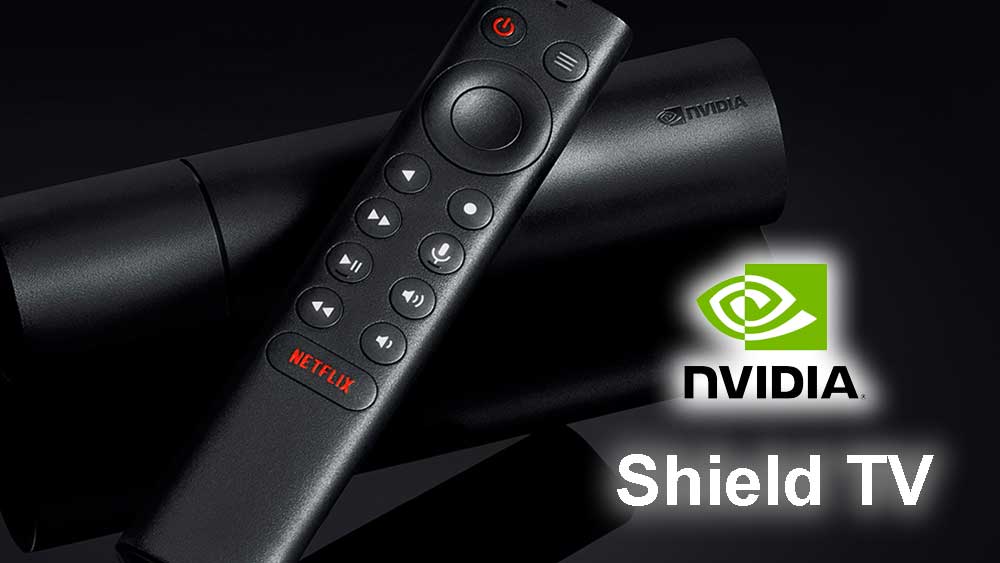 The Nvidia Shield TV box is a powerful Android TV based streaming and gaming device that offers an unparalleled experience to its users. This Android TV box is designed and developed by Nvidia, a leading technology company that specializes in designing and manufacturing computer hardware, software, and gaming devices.
The Shield TV box is a sleek and compact device that can turn your TV into a smart TV, allowing you to stream your favorite shows, movies, and games in high definition. Having a HDMI port on your TV is the only requirement to connect this TV box. This is the more budget friendly version Nvidia. Shield TV pro is more powerful and expensive.
In this article, we will explore the features of the Nvidia Shield TV box and explain why it is an excellent investment for entertainment enthusiasts.
Design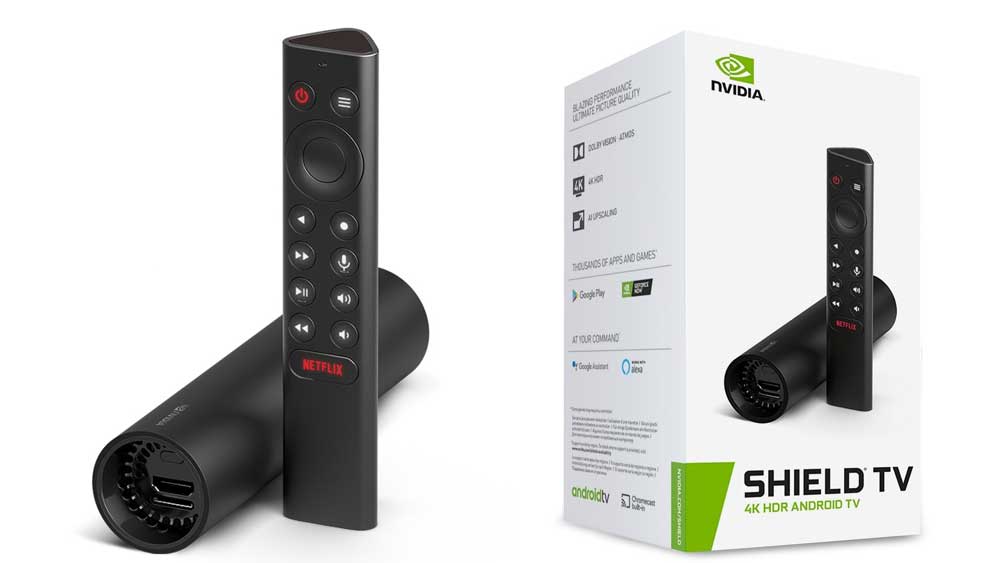 The Shield TV box has a minimalistic and sleek design, with a black matte finish that gives it a premium look. It is smaller than it looks making it easy to carry and store.
The device has a rectangular shape with rounded edges, and the Nvidia logo is prominently displayed on the top of the device. The front of the device has a small LED light that indicates when the device is on, and the back of the device has all the necessary ports for connectivity. Below shows full dimensions of this device.
| | | |
| --- | --- | --- |
| Weight: | 4.83 oz | 137 g |
| Height: | 1.57 in | 4 cm |
| Width: | 1.57 in | 4 cm |
| Depth: | 6.5 in | 16.5 cm |
Available ports and accessories
The device comes with a remote control that has a microphone for voice commands and a headphone jack for private listening. Additionally, it has a USB port, an HDMI port, and an Ethernet port for easy connectivity.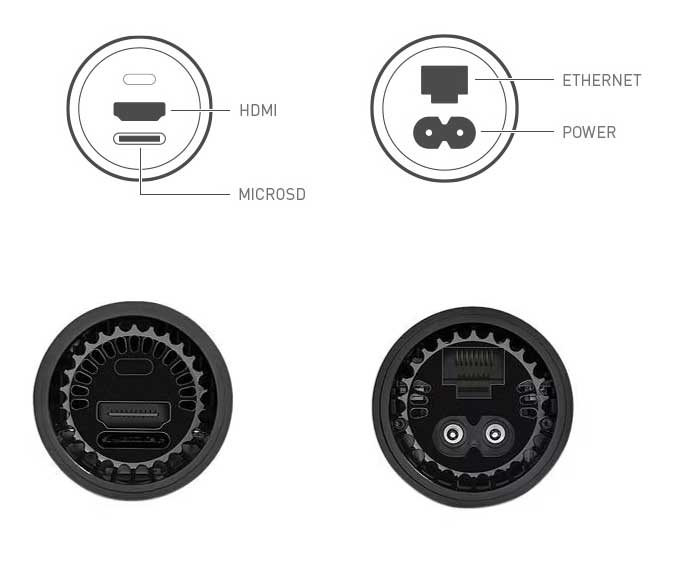 HDMI port: This port is used to connect the Shield TV box to your TV or monitor. It supports HDMI 2.0b with HDCP 2.2, which allows it to display content in 4K Ultra HD resolution and HDR.
Ethernet port: This port is used to connect the Shield TV box to your home network using an Ethernet cable. This provides a more stable and reliable internet connection compared to Wi-Fi.
USB 3.0 port: This port is used to connect external storage devices, such as a USB flash drive or an external hard drive, to the Shield TV box. This allows you to store and access your media files easily.
MicroSD card slot: This slot is used to expand the storage capacity of the Shield TV box using a microSD card. This allows you to store more apps, games, and media files on the device.
Power port: This port is used to connect the Shield TV box to a power source using the included power adapter.
Gaming Capabilities
One of the unique features of the Nvidia Shield TV box is its gaming capabilities. Nvidia Geforce Now and Google play games apps comes preinstalled. You can play 4K HDR cloud games from Geforce now service. You can connect game controllers, keyboard/mouse for gaming.
Video quality & AI Upscaling
This TV box supports 4K Ultra HD resolution and HDR. It comes equipped with Nvidia's advanced processing technology, which enhances the clarity, color, and contrast of your content. The device also supports Dolby Vision, which is a high dynamic range (HDR) technology that provides a wider color gamut and a brighter picture. It can handle 4K HDR playback content at 60fps. Which is far better than most Android TV boxes.
The Shield TV box also features AI upscaling technology, which enhances the quality of non-4K content to near-4K resolution. This means that even if you have an older TV, you can still enjoy high-quality content without having to upgrade your TV.
Audio
Support Dolby Audio (Dolby Digital, Dolby Digital Plus, Dolby Atmos) for more immersive and realistic audio experience. Shield TV pro support DTS-X Surround Sound over HDMI.
Supported third-party TV app stores
Nvidia Shield TV based on Android TV operating system. Therefore, shield TV has access to thousands of free movies and TV shows streaming applications that are not in Google play store. You can install Applinked, Filesynced, Unlinked and Aptoide TV like app stores to get those free apps and games.