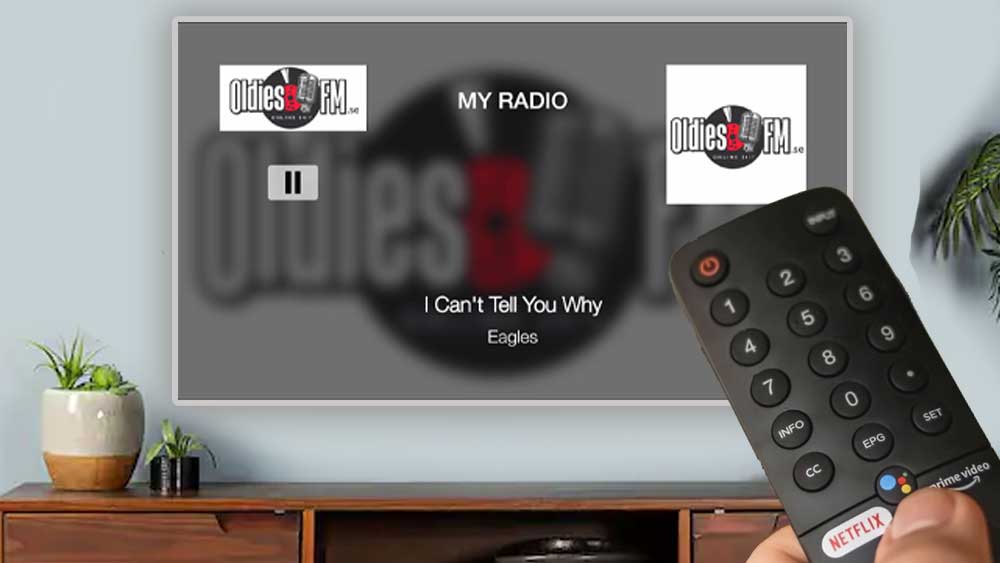 Best Android TV and Fire TV app to listen all the music hits from 60s to 90s. This is the radio application if you love to hear songs from 60s, 70s, 80s and 90s. You can easily control all the features and functions of this application using your TV. Unlike other radio applications, this app was developed to work perfectly on any Android TV and Fire TV. Best songs streaming app for old hits.
Since the early days music has always made a very special place in all hearts. Starting from classical music, music has made its way to rock and roll, pop music, jazz, and many other forms that people love to listen to. Amongst these, music from the 60s, 70s, 80s, and 90s seem to have a very special place in our hearts no matter how far time has gone from them. All year round, we would love to embrace these forms of music because of the imprint it has left in all of our hearts.
Even though music has made its own evolution in the modern era, the golden oldies can never be beaten or forgotten. Disco music was super popular in the olden days epically in the 70s where people would just dance and forget all of their problems amidst the music that carried away all of their sorrows. Even today, many of us have experienced that golden oldies often helps us to forget all of our problems and stresses and just get lost between the music and make ourselves feel better. If you have grandparents, you will know how soothing it is to just listen to some of those music and relax yourselves after a long and tiring day. To provide a home to all of that golden music and the era of the best music ever produced, Oldies FM has been developed to make it convenient to all android users to listen to their favorite oldies in one place!
About Oldies FM TV App
The app is extremely convenient and provides a home to all olden hits that should never be forgotten. The app is also super intuitive so that using it and navigating through the app is no hassle at all! Tune in to the radio on your smartphone from no matter where you are. You might be at home, travelling, in office, or even miles apart from your loved ones, but with some good old music by your side, you can always feel at home and comfortable.
You can listen to all of your favorite stations and even give shoutouts when you need. This way your loved ones will feel special and make yourself feel good as well. You can never be in blue with some olden blues that will lift your spirits up. Just like the old saying "Sometimes it only takes one good song to bring back thousands of good, old memories". Good music will often help you remember the nice and cosy memories you made with your friends, family, and loved ones. With some golden oldies by your side, you can never be lonely because all of those memories will keep you warm and company.
So, all you got to do is install the Oldies FM app onto any of your smart devices and start enjoying the best of old music you love! Music indeed brings the world together and is the universal language of us all. So, enjoy some great golden oldies with Oldies FM!
Install Old Music Hits app on Android TV
This is a free TV radio application that is available on Google play store. First try below mention procedure to install this app. If your TV box does not support play store, then try using a third-party option like Aptoide TV, Applinked, Filesynced or Unlinked. If you have Oldies FM apk, then use Applinked or Filesynced to install this app.
First open Google play store application. Then go to search and type "oldies FM". You will see this application on search results while typing. Select it.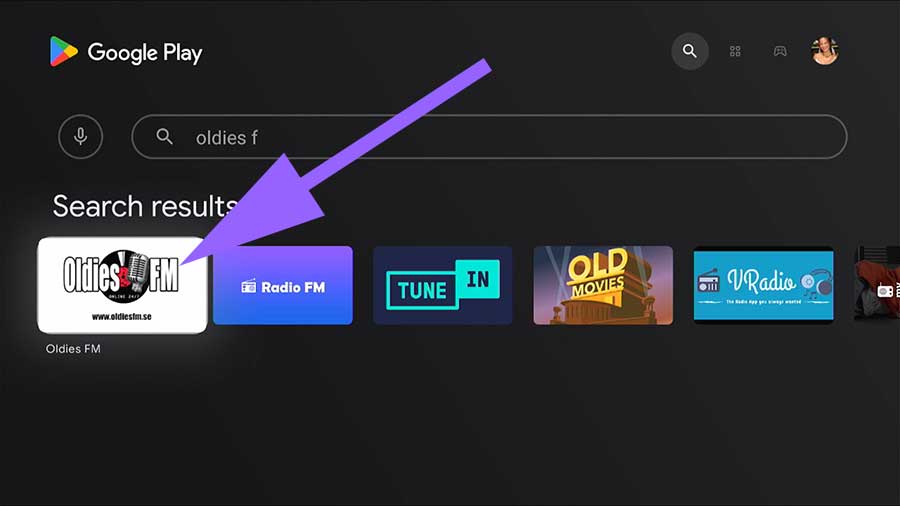 Now select "Install" to begin installation.