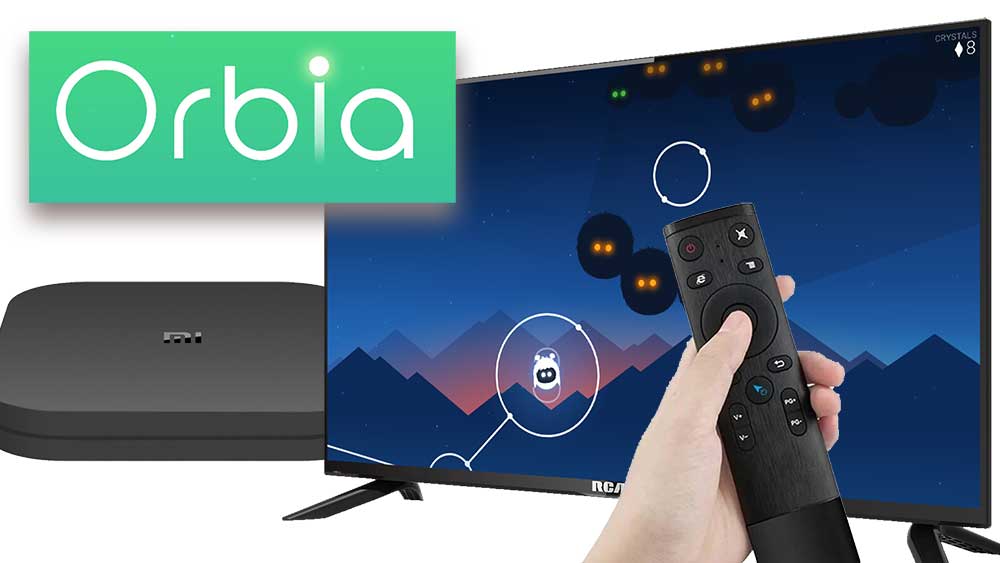 I am sure you are a game lover if you are reading this article. Now in todays' world most of the time in our leisure time we are playing various games on mobile phones mostly. There are more awesome light weight free Android games than PC. It is most interesting and interactive when playing Android games on TV. There are tons of games you can have for your Android TV BOX. This is one of the best games that I love to play in my whole leisure time. It is quite interesting and a nice game. That is the game Orbia Tap and Relax for Android TV. Available for free download on Google play Store TV app.
This game is an award won game. It won the award for the most casual game in 2018.
Orbia Tap and Relax TV Game
It is a very interesting but a calm game that provides opportunity for you to move through some obstacles. It creates a whole new world while playing the game. if you begin to play this game you will find this game as quite inspiring. And the game is really minimalistic.
When playing the game, it feels like you are in a new world. It's a very calm game. The music runs on the background take me to a quite a wonderful time when I am playing this game. The background music is very calming and refreshing the mind. Here the name given implies the nature of the game very well. We just have to tap and it makes us relaxed.
All you have to do is to tap and go forward. You are meeting obstacles through your journey. All you have to do is to overcome these obstacles wisely. Real time tapping is a must you have to do when playing the game. You can unlock different features when you move upward through the levels. You can face obstacles designed in diverse ways.
In each level there is a unique character or a hero with different abilities that suits with the level. When you are moving up you can meet these heroes with different characteristics and abilities.
The graphics are also really eye catching. Very simple. But beautiful and attractive.
There are many levels you have to pass here. Around 700 different levels are here. Each level with a unique surrounding.
So, my friends I would like to invite you to play this nice, cool and great game in your Android too. You may be able to relax your mind for sure.
Download Orbia Android TV Game
Orbia Tap and relax game support all most app Android TV boxes like Nvidia Shield TV, Shield TV pro, Mi BOX S, Mi TV Stick, SkyStream, X95X, Google TV devices and Fire TV devices including Firestick, fire tv stick, firestick.
You can easily install this game on Android TV and Google TV devices that have Play Store app. First open play store app and search "orbia". You will see this game appear on search results like below picture. Select it.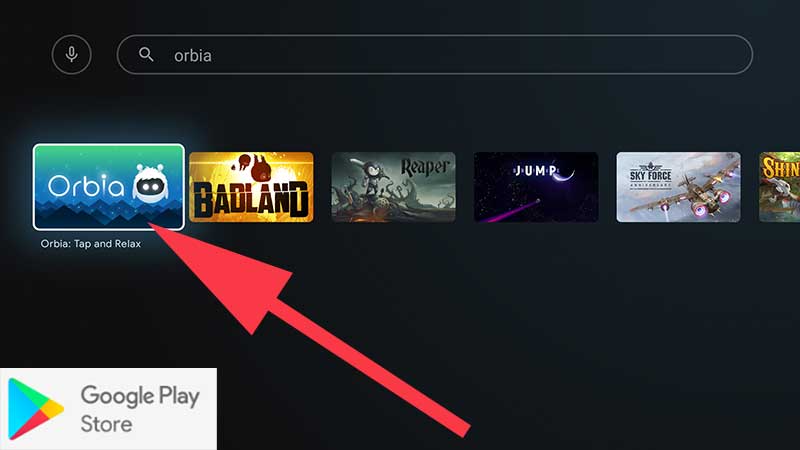 Now select "install" and press "ok" or "enter" button to begin installation.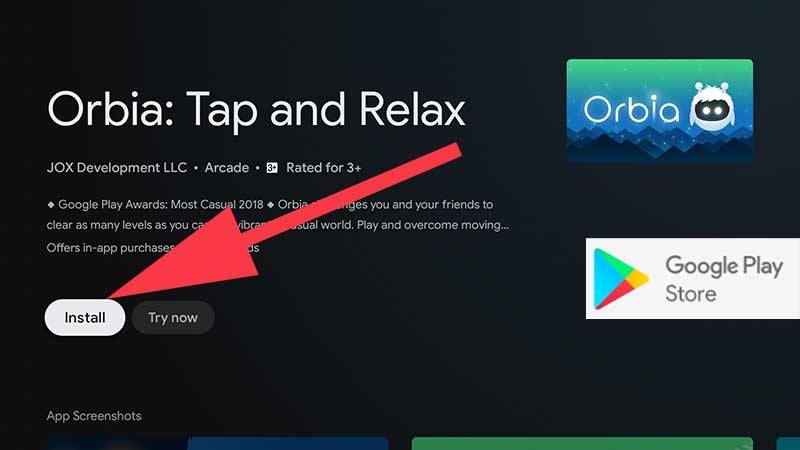 There are lots of Android TV boxes and Fire TV devices without play store services. For those devices can use Aptoide TV. It is one of the best play store TV app alternative like Filelinked.
First download and install latest version of Aptoide TV. Search this game using Aptoide TV app and install it.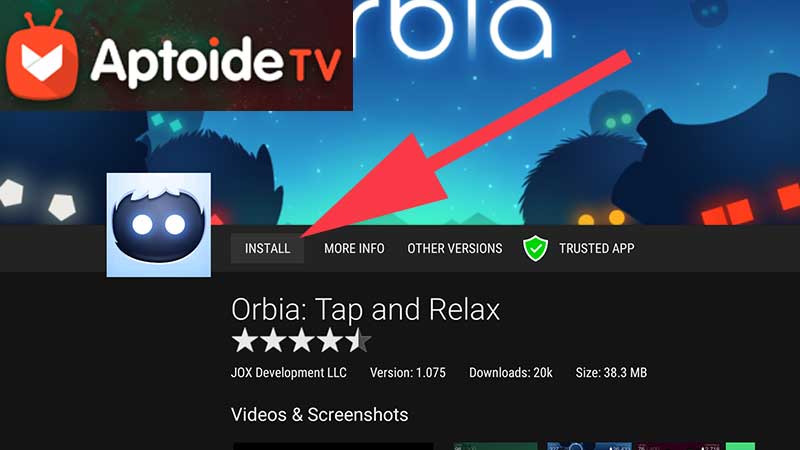 Use game controller to get most out of this game. You can play this game just using only Android TV remote. One of the best Android TV remote only playable game.