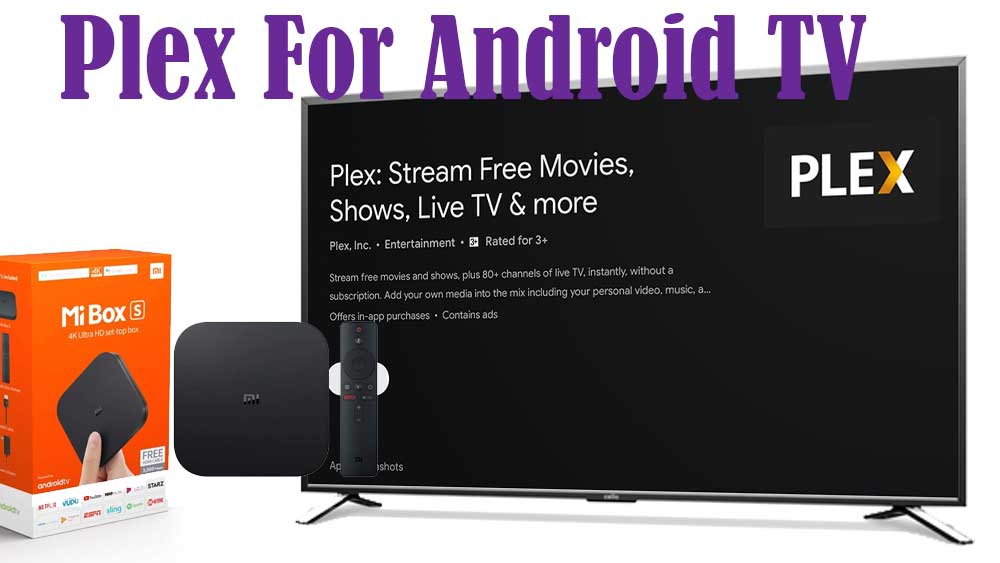 If you have a wide collection of movies and TV shows, now you can watch and share these from your Android TV. Because Plex Android TV is the best tool to access your movie or TV library. Plex TV provides you an attractive interface to browse or search your favorite shows without any hassle. The Especially of this tool is enabling stream your own from your computer to any device as well as share the library with others.
You can also store your digital copies of movies or shows on your desktop computer. Not only movies and shows, but you can also stream more than 80 channels of live TV instantly, without any subscription. You can also add your preferred podcasts, online news, web shows, and photo collections to your media.
Features of Plex TV for Android TV
Below listed some of the main features of this awesome streaming application for Android TV. Feel free to download and find other hidden features.
Wide collection of movies and TV shows
You can stream thousands of free movies and TV shows of famous filmmakers around the world. Some of the famous hits are Warner Brothers, Lionsgate, MGM, Crackle, and also some Oscar-winning movies. When considering about shows, you can entertain by Family shows, documentaries, game shows, and many more.
And also you can get personalized and accurate video news from global publishing partners such as Euro news, CBS, and Financial Times.
Can search for a favorite podcast
You can discover new podcasts or search for new ones as your preference. Plex is enabling various facilities on podcasts. Some of them are 30 second skip time, rich discovery, and variable speed playback. And also full Plex-style supports for cross-device playback status. You can backups from any device.
How to use Plex?
If you use Plex Media Server, you have to find a place to save your files by naming them properly. There are lots of things to learn about the interface of the Plex Server. But plex has made it easy for anyone to run the server on their own.
If you are streaming from your server or another server, it has a simple interface. There are browsable libraries on the left side of most Plex apps which include, movies, playlists, or TV shows. At the top of the app, there is a search box that enables you to search through your server or another server that has a shared library with you.
Another major thing in Plex is sharing. When you take a film from your friend's server, you don't have to return to the film. Both you and your friend can watch the same film at the same time.
Devices Support for Plex
There are two apps in Plex namely, the server, which runs in one device that stores the media. Another one is the client that you can use to playback that media. You can use Plex in one device to run both the server and the client to manage the library. Plex server is compatible with Windows and Mac computers. Apart from that it also supports Linux, FreeBSD, and many more. It's better to run the server in dedicated network storage to free up your desktop. Plex app or client is also compatible with Android, iOS, Mac, and Windows devices
Download Plex for Android TV
Stream Free Movies, TV Shows, Live TV, and Sports on Android TV boxes like Mi BOX S, Mi Stick,Nvidia shield TV, SkyStream and Fire TV devices like Fire TV cube, Fire TV Stick for free. You can directly download this app from Play Store TV app. Open Play Store on Android TV or Amazon App Store on Fire TV and Search this app name. If you are unable to download this app store default app store, you can use Aptoide TV, Applinked, filesynced or unlinked. All those TV app stores offers wide varieties of Android TV apps for free.
Open Play Store of your Android TV and go to search. Type "Plex". You will see Plex app appear below typing area.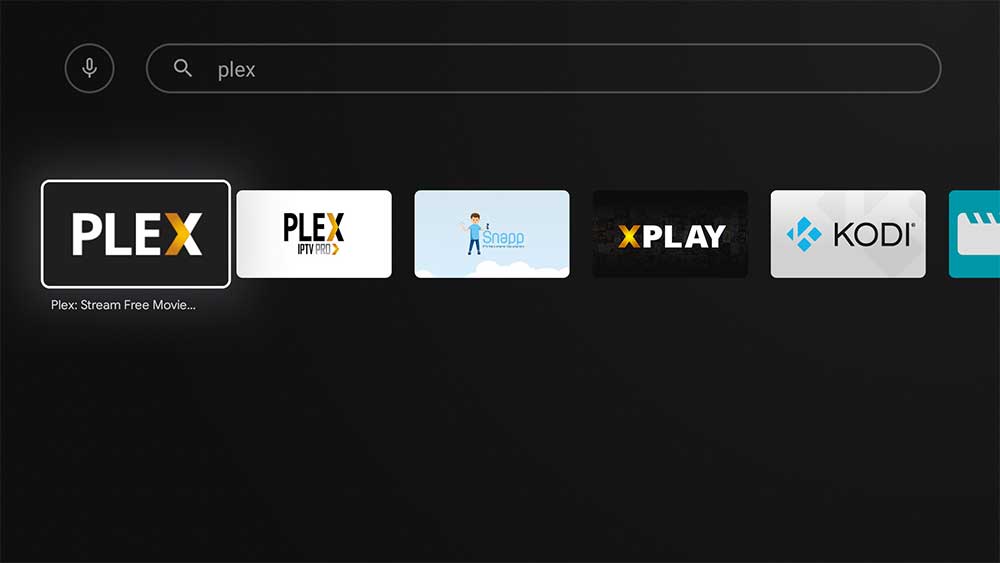 Select "Install" to install Plex TV app on Android TV box. Thant's all.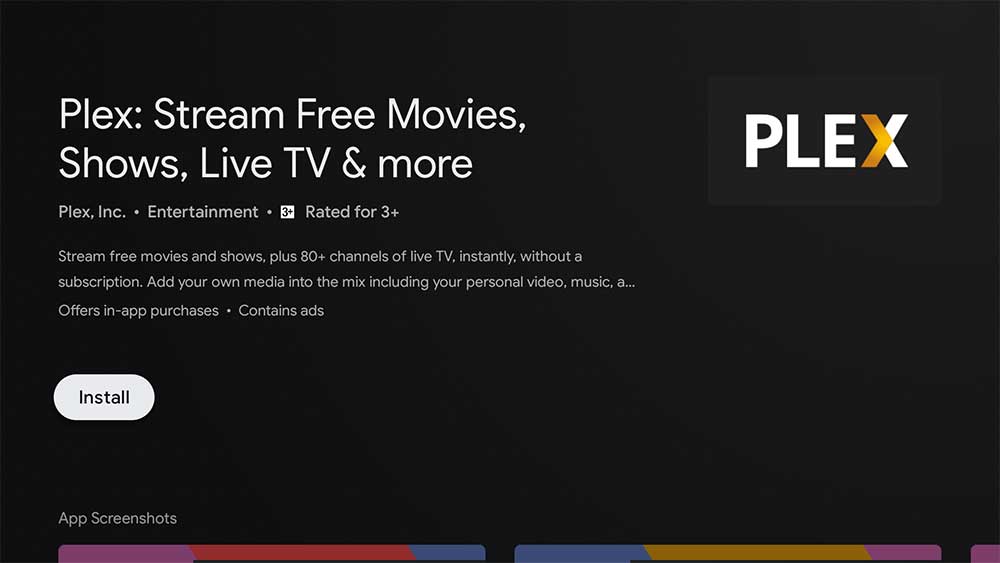 Install Plex on Fire TV and Fire TV Stick
No need to use any TV web browser or TV app stores like Applinked, filesynced or unlinked to install plex on your Amazon Fire TV. Follow below mention guidelines to quickly install this app.
First open "App Store" application of your Fire TV.
Then go to "Search" which is at top left corner.
Click "select" button of your TV remote to enter search mode.
Then type "plex". Select text suggestion appear when typing to list available apps.
You will see this application on search results like below picture. Select it.

Now select download icon like below picture to install.