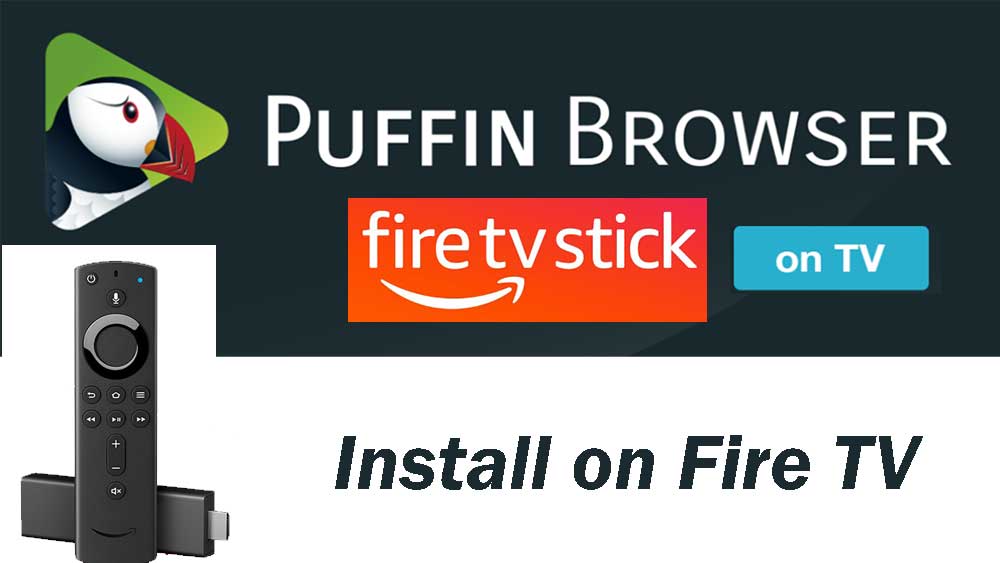 Puffin TV or Puffin Browser is undoubtedly the best web browser available for all Android TV devices including Amazon Fire TV, Firestick and Fire TV Cube. 90% of the Android TV users use only TV remote to operate. So this is a kind of web browser that all the features are optimized to use with Android TV remote.
Contain big rectangular tiles based interface, that make it easier to see at far away from TV and operate. Default search engine is set to Google. You can search any thing using this web browser just like others. When website loads you can see mouse cursor appear. You can control that cursor using arrow keys on your remote. So no need to worry about navigating around the website.
There are lots of features included in this web browser. At starter page you can see lots of website bookmarks added with certain categories like Infotainment, news, show times, social, sports and more. That list contain commonly used most popular websites used like YouTube, Facebook, ABC news and more. Best web browser to download Android TV apps from web. Best alternative web browser for Google Chrome.
Amazon App store contain other types of web browsers but this is a kind of web browser you should try or use. It is because this browser has lots of feature that are specially optimized to work with Android TV. Watch videos, share web pages, faster web loads and full web experience.
Puffin TV Browser for FireStick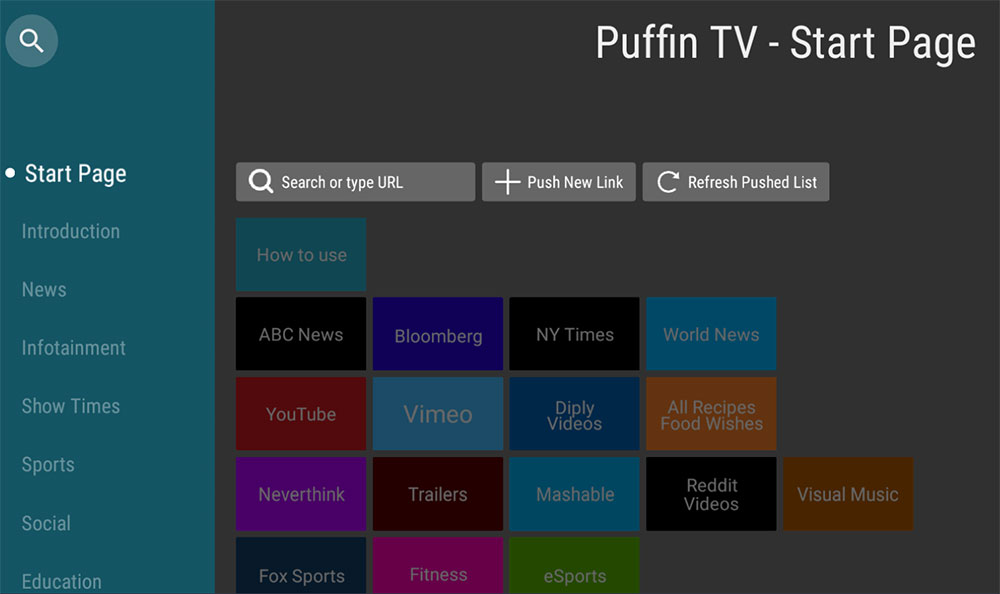 Puffin TV support all Amazon Fire TV devices like Firestick, Fire Stick 4K and Fire TV Cube. Still this app not available on Amazon App Store. Downloading and installing this app is a tricky process. If you have AppLinked installed on your TV then you can easily download and install Puffin TV for free. Check below for latest AppLinked code for Puffin TV.
AppLinked Code For Puffin TV: 4554
Search "puffin" on above AppLinked store. You can see latest version appear in results. If you does not have AppLinked you can easily install this app for free. Click here to download latest version of AppLinked.
Alternative AppLinked Codes for Puffin TV Web Browser:
You can install this web browser using other methods like using "Downloader" app, FileSynced or Aptoide TV.