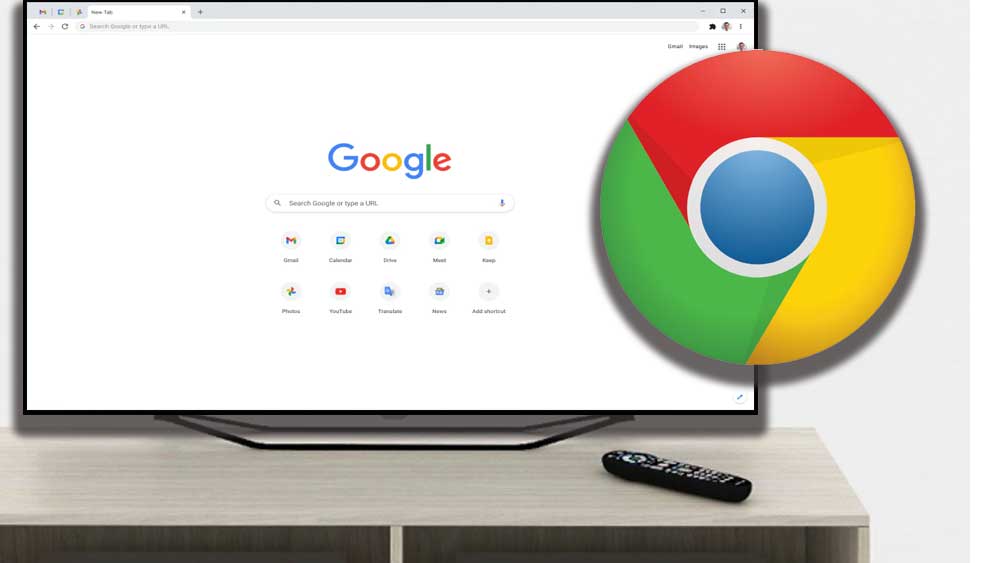 You may have seen some Android TV boxes has Google Chrome and some does not. It is because many TV boxes like H96 Max, Skystream like devices run Android instead of Android TV OS. TV boxes that run Android TV OS like Amazon Fire TV, Mi BOX, Nvidia Shield TV does not has Google Chrome web browser. You won't be able to install web browser using Google Play Store and Amazon App Store. Below describe how to install Google Chrome Web Browser on any Android TV box and Fire TV devices easily.
If below mention procedure is hard for you, you can use alternative web browser application like "Downloader" that is available on Google Play Store and Amazon App store.
Install Google Chrome on Android TV BOX and Fire TV
In order to download and install we need web browser application that is available on default app store. We can use Analiti and "Downloader" for this. Here we are using "Downloader" web browser.
How to install Downloader on Android TV and Fire TV
First open Downloader application and enter below web address to download chrome and press "GO"
troypoint.com/gochrome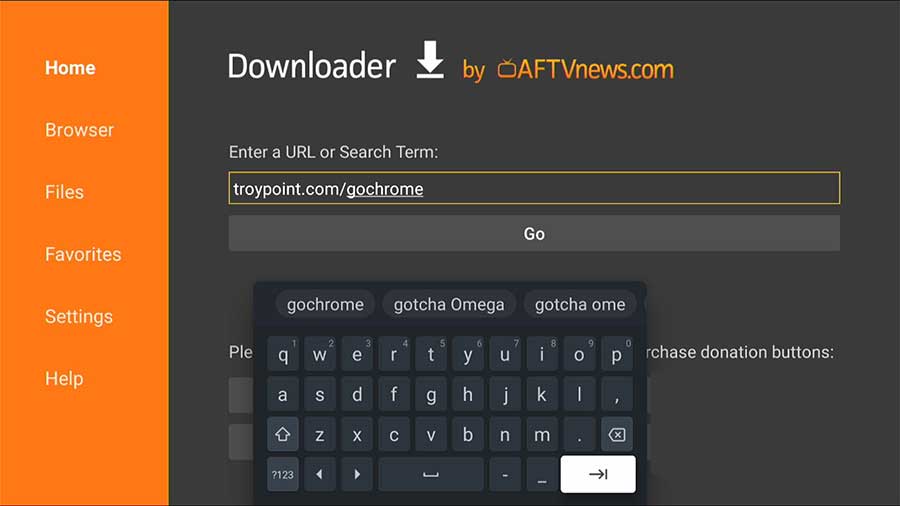 Now you can see file download progress like below picture.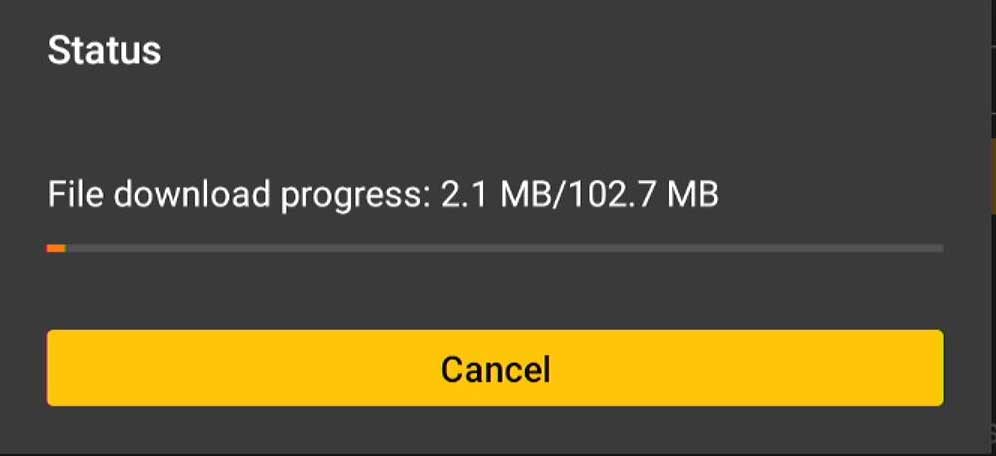 You will be redirect to installation once download completed. Now click "Install" to begin installation.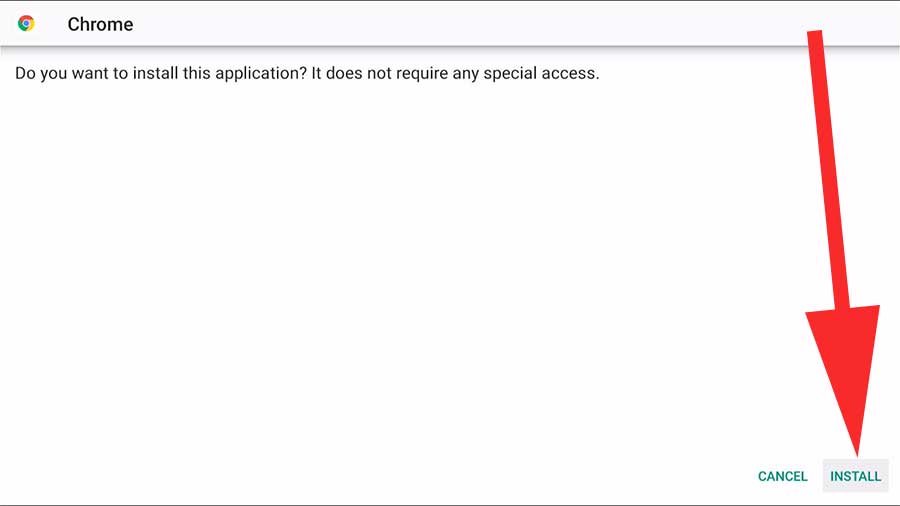 Once installation completed click on "Done" instead of opening it. Because we need to delete download Google Chrome apk file.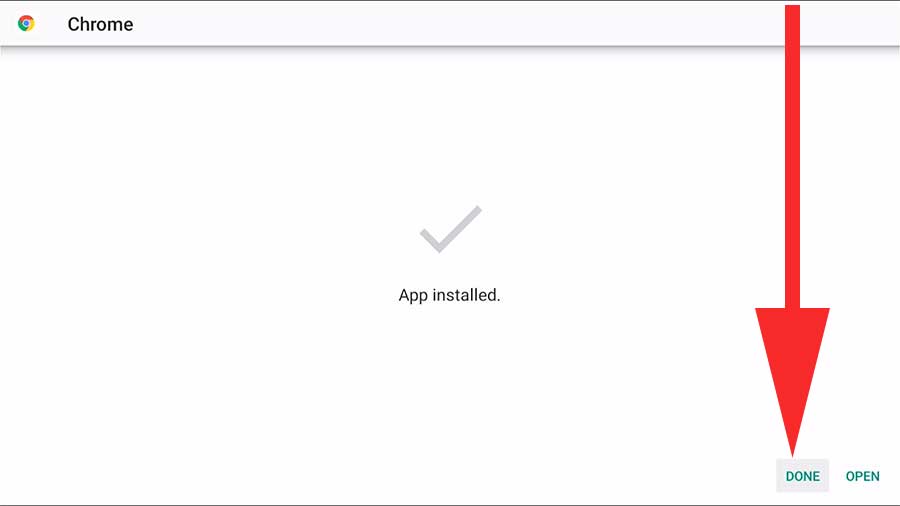 Now you can see downloaded file. Click "Delete"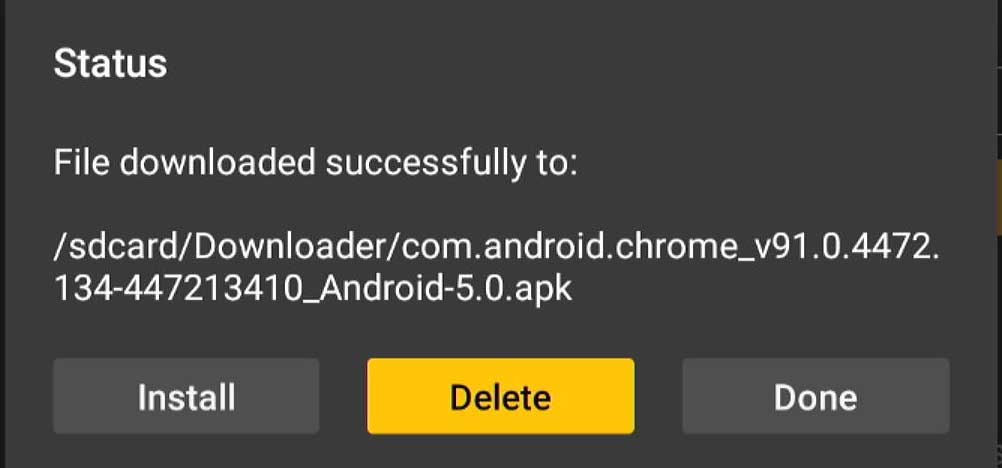 Click "Delete" again to complete deleting process.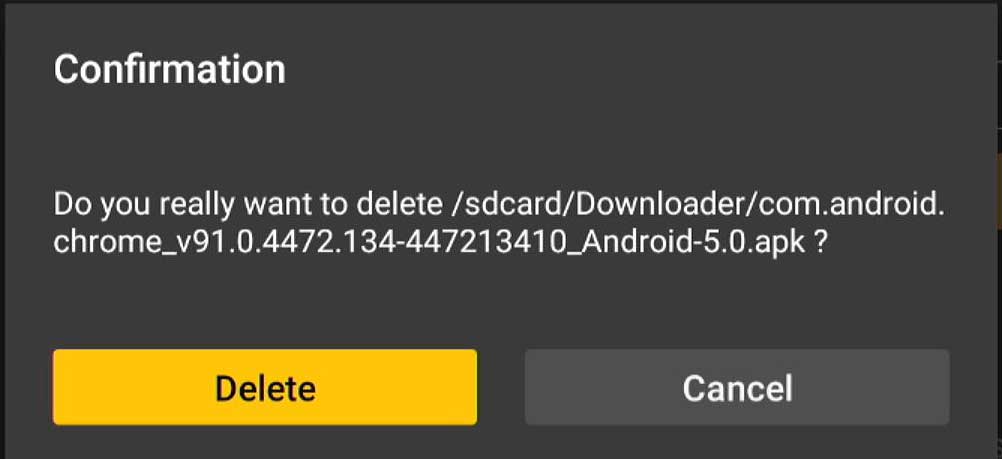 Enjoy Google Chrome web browser on your TV BOX.
For Some Android TV users, you won't be able to find this application under "Apps". In order to open Google Chrome go to "settings" -> "Apps". You will see list of few apps. Click on "See All Apps" button.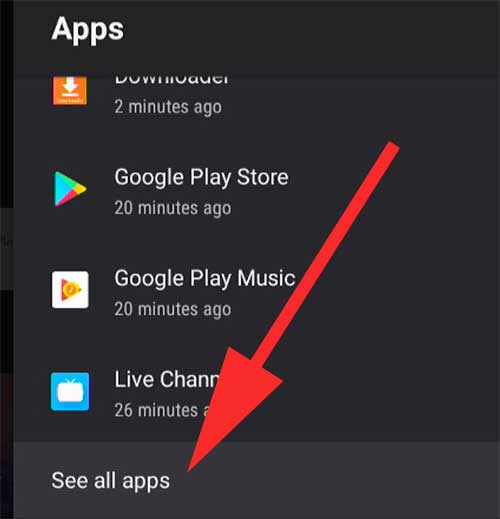 Now you will see list of installed applications. Scroll to end and click on "Show System Apps".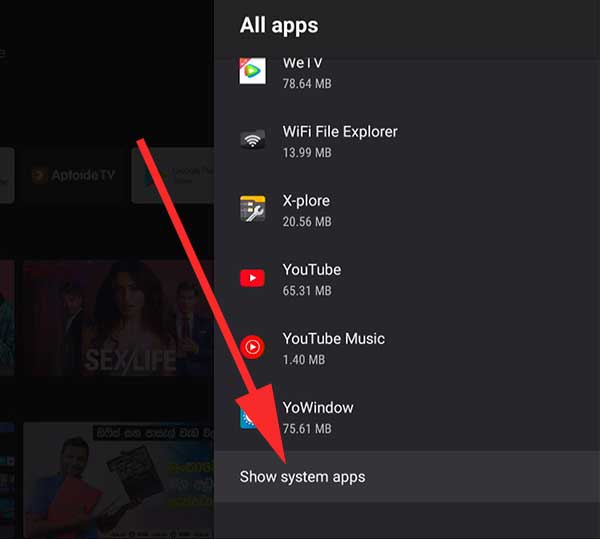 Scroll till you find Google Chrome application.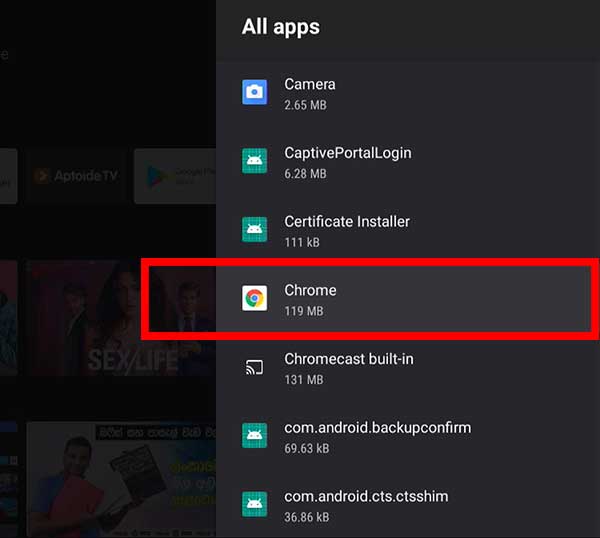 Click on "Open" to launch this web browser.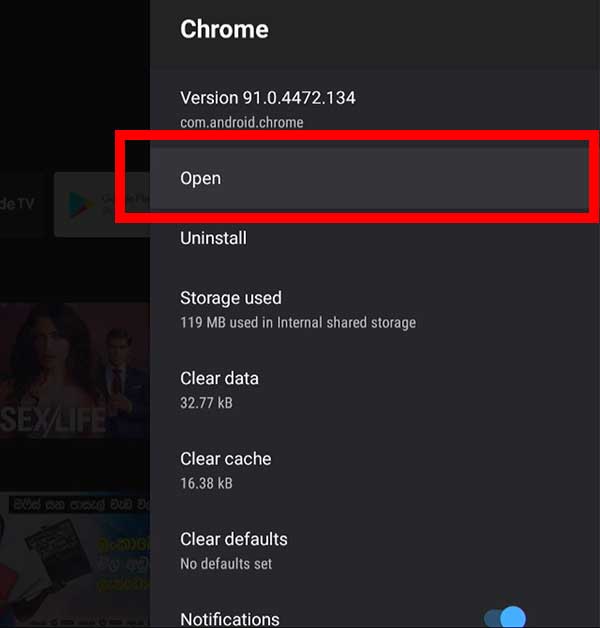 Please use external peripheral like Mouse, Gamepad or gamecontroller to use this web browser. Because Chrome does not support TV remote functions.
Google Chrome Web Browser for TV BOX
Google Chrome. I am sure you all have heard about this nice tool. This is the most popular browsing platform using by most of the Android and the iOS users all over the globe. Through this post I am going to discuss some of the key or the hidden features related to this app which most of us are not aware.
To say simply this is the most reliable, secure and the fast web browser we all can have. This acts nicely in bringing all most all the expected features from a great web browser. This is free.
Fast browsing
Once you get the hand on this nice tool you may find it very easy and fast to browse though the app. Less typing needs. Sometimes we have to type two or three letters only. The app suggests the exact title we wish to browse. It is indeed a very amazing thing we can find about the app. This makes browsing a very interesting and a sweat free process. You can have access to anything you wish very easily thanks to Google Chrome.
Sync across many devices
Once you sign up in the Google Chrome using one device you can have access to all the information very easily through any other device. Can have access to bookmarks, passwords and other settings from any of your devices including your PC, mobile, tablet, etc.
Experience safe and private browsing
The incognito browsing mode lets you to browse anything you want secretly. The things you are searching under this mode will not be save and others cannot peep in to your personal data or what you are doing online.
This also is a safe mean of browsing. This lets you know whenever you are trying to visit to a dangerous or risky website. Your online safety ensures through this app for sure.
In addition to above there are many more other features related to app. To name a few of them:
Download any file fast
Google Voice Search excluding the typing
Personalized recommendation
Easily accessible to all your favorites