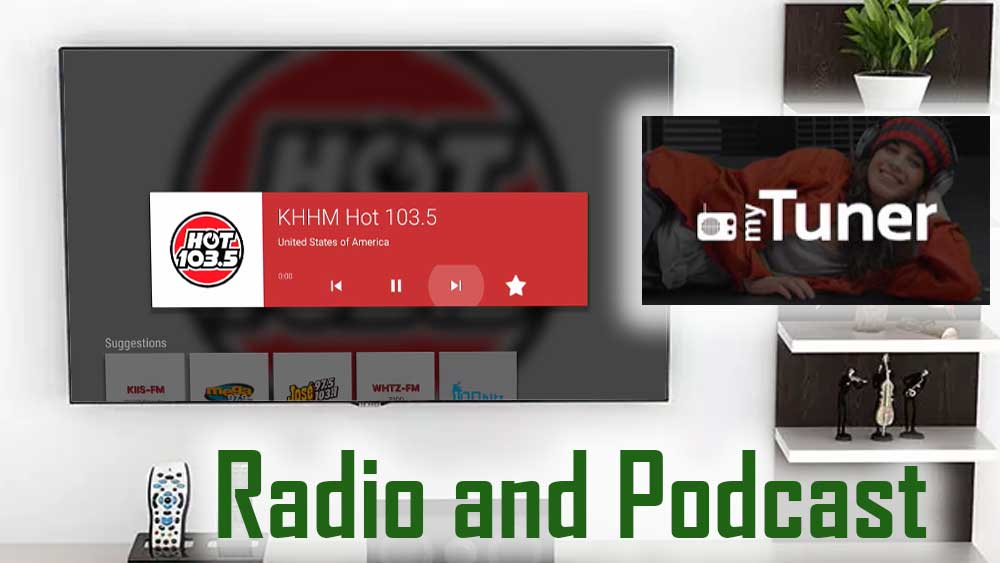 What you do in your leisure time normally? Watching TV? Reading a book? Or listening to radio? When it comes to me, I love listening to radio and podcasts at most of the times in my day. While engaging in some works also normally I am used to listen to the radio. I think most of you who read this post is definitely a radio lover. No matter where we are we want to keep in touch with our favorite radio channel and the program. Now this has become very easy. Because no need to have a radio with us all the time. Because if you have an Android then you can listen to your favorite radio channel and many more through the nice app named myTuner Radio and Podcasts.
You can listen to radio and podcasts using your Android TV box or Google TV and Fire TV too. Using TV box make it easier. Because it will save your phone battery. Many want radio functionality of their TV. But there is not full compatible and easy to use with TV remote app. myTuner is the best TV BOX radio app available for any country.
myTuner Radio and Podcasts for TV BOX
As you already know this is an app that aids you in listening to the radio that you cherish. With the help of this app, you can listen many radio stations all over the globe. The services like free online radio, then internet radio or AM or FM radio channels are offering through the app. This can simply identify as a live radio streaming app.
The app is user-friendly. That means there are no complicated processes when using this app. Any user can use this app in a very convenient manner. As well the interface of the app is also very simple and attractive. You can download this cool app from Google Play Store very easily. Other then that you can have this from other app stores also including AC market and Aptoide.
What you can listen through this?
There are more than 50,000 radio stations included here from every part of the world. approximately the radio stations from about 200 countries are in here. When you open the app at first you can see the radio channels of your area. And on further explorations you can find some regions like Asia, Africa, Europe, North America etc. then when you choose an area then the countries belonging to the area are shown. Then you can select the country and select the radio channel that you want to keep in touch. Very easy process.
Not only radio channels this also offers the opportunity for you to listen to world famous podcasts too.
As well you can choose your radio station according to the genre also. You can select the preferred genre from many genres like POP, Dance, 90s, 70s, Religious, Sports, News, Oldies and many more.
Another cool feature regarding this app is you can set an alarm to wake up the app incase you forgot to open the app. For the users who listens to radio when they are in the bed there is another nice option. That is you can set a sleep timer for the app.
So, this is highly recommended to all radio lovers all around the globe. own this and relish all the benefits.
Download TV BOX Radio and Podcast app for Free
If your Android TV box has Google play services, then you can easily download this app using Google play store. Support many TV boxes including Nvidia Shield TV, Shield TV pro, Mi BOX S, Mi TV Stick, H95, Skystream and more. You can use Amazon App store if you have Amazon Fire TV device like Fire TV Stick, Fire TV Stick 4K, Fire TV Stick Lite or Fire TV cube.
However, there are many Android TV boxes without Google play store. For those devices, you can use play store TV alternatives like Filelinked or Aptoide TV.
Below describe how to install radio app on Android TV box using Google play store. First open play store application on your TV box.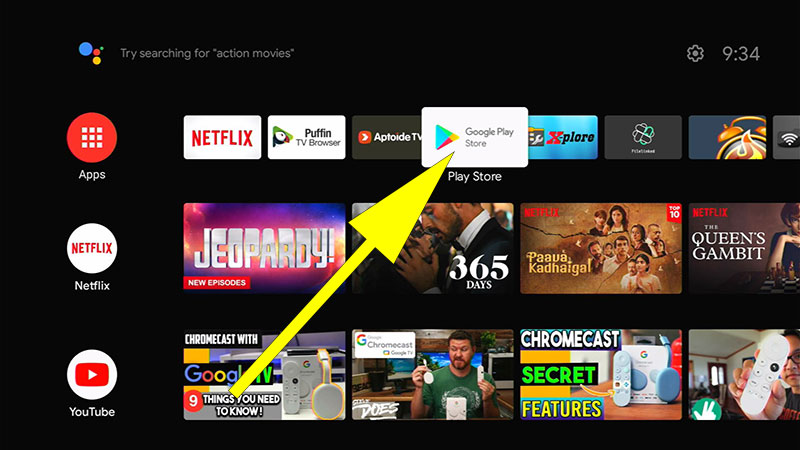 Now go to search and type "mytuner". You will see this appear on search results like below picture. Select it.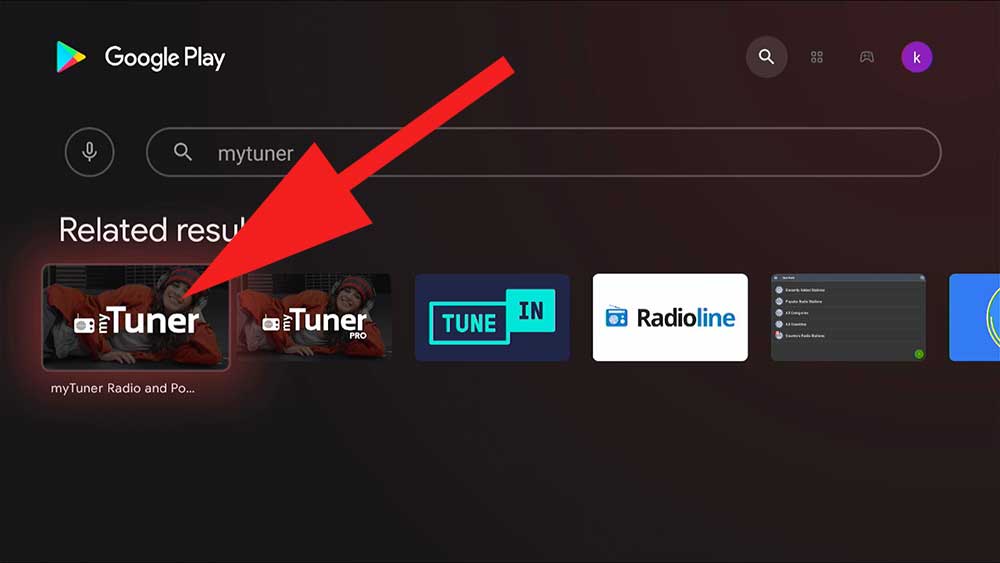 Now select "Install" to begin installation.