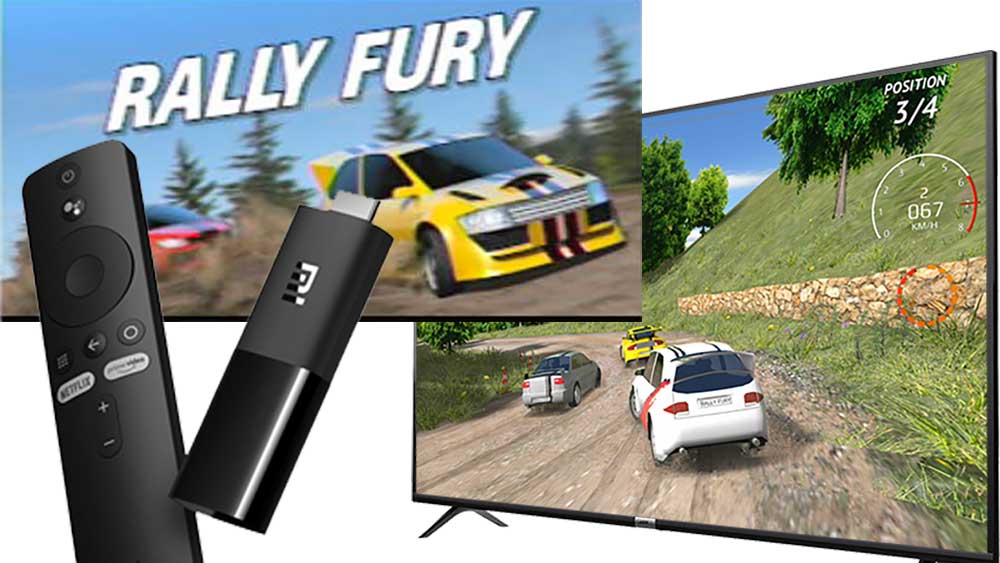 If you are looking for a game to have fun of racing endlessly on Android TV, then here is one of the finest racing game for you. Rally Fury TV Game. This game gives you the superb experience of racing rally cars. Indeed, this is a great game to play in your free time.
Rally Fury – Extreme Racing
I am sure that you will have a superb experience of racing on Android TV devices. Hands at the behind of the wheels will make you to race your rally car in super speed along the roads to the victory. You can drive through the snow, dust, tar roads etc. to have an endless fun.
The game is very easy to play. You just have to tilt your screen or you can touch your steering wheel as in the real world to control your rally car and drive it to the success. It gives you the full authority to control your car and I am sure that you will love this much.
This game can play only by you or if you like to have some partners to play the game then you can add some opponents while being online. The online playing opportunity aids you to add some other players to the playing arena. This multiplayer mode will help you to have the real thrill of a real rally car race on TV. The multiplayer mode of the game seems to be very interesting as there is no any delay or inactivity.
Rally Fury game is completely based on the theories of the physics. While racing your rally car you can do drifting, nitro boosting like techniques to drive you towards the victory.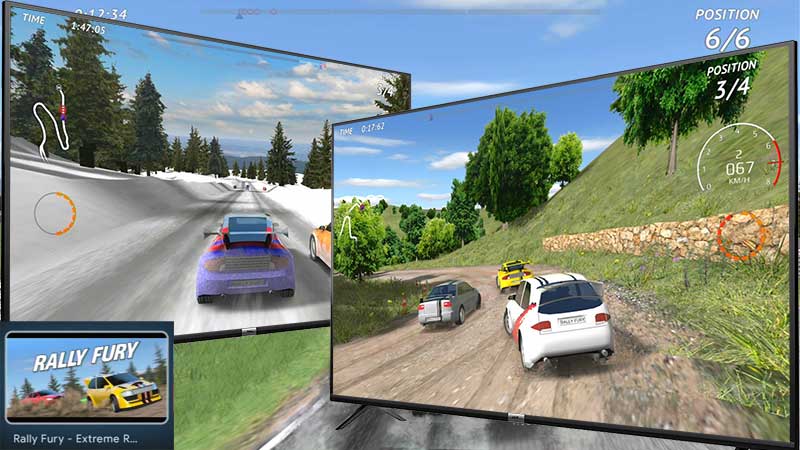 You can choose any rally car to drive. Each rally car is exceptional with some special features unique to them. Player can choose the best match for you. As well you can add some more advance features to your rally car with the upgrades. Plus, you can increase the speed as well the performance of the rally car with these upgrades.
If you want to accelerate your rally car you can do it manually or automatically.
Or if you want you can change the appearance of your rally car in a manner that suits to your likes. You can change the color of your rally car, or you can change your license plate as you wish or you can add some decals also. This game is quite nice with nice graphics and the sounds. If you are also attracted in playing a racing game, go for this one also in your Android.
Download Rally Fury Extreme Racing game for Android TV Box
One of the best and enjoyable off road car racing game for Android TV. You can play this game on all most all Android TV boxes including Nvidia Shield TV, Shield TV pro, SkyStream, X95X, Mi BOX, Mi Box S, Mi TV Stick and Fire TV devices like Fire TV cube, Firestick, Fire TV Stick 4K, Fire TV stick lite and all. Support Google TV devices too.
If your Android TV box have Google Play Services, can easily download and install. Check end of the article to install this game without using play store app.
First open Google Play Store app and go to search.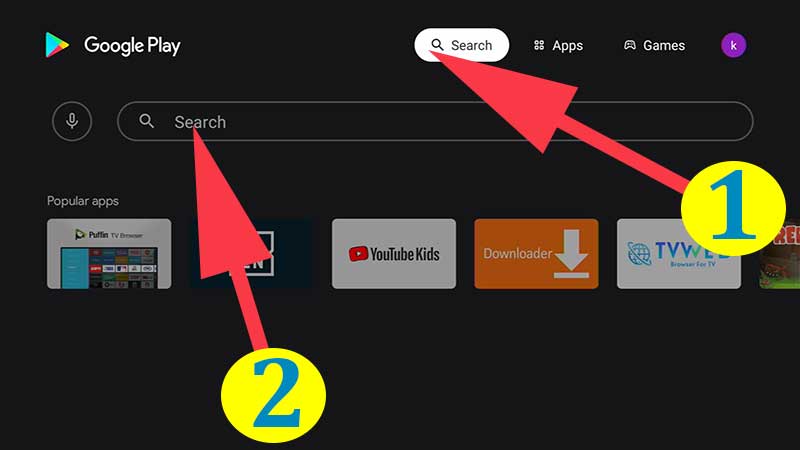 Now type "rally fury" and press search. You will see this game appear on search results like below picture.

Select it and install.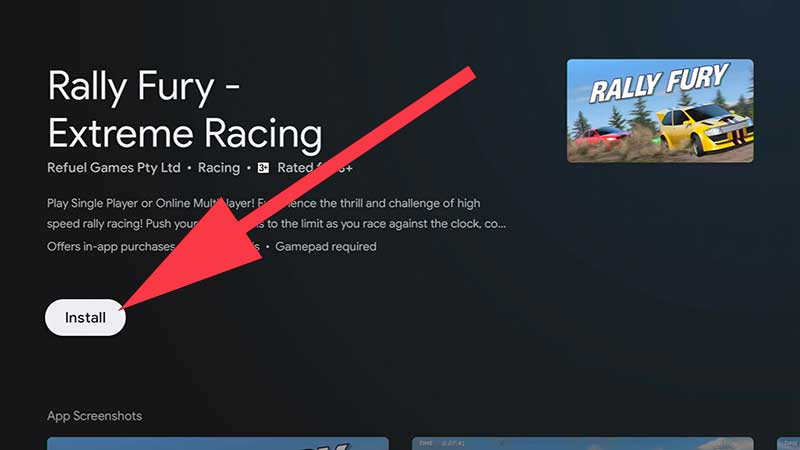 For other Android TV devices like Amazon Fire TV can install this app using third party appstores like Aptoide TV. If you have Filelinked, you can use your computer to download Rally Fury APK. Then install it on your Android TV using Filelinked app. If not let's try using Aptoide TV app.
First download and install latest version of Aptoide TV app. Then search this game just like searching on play store.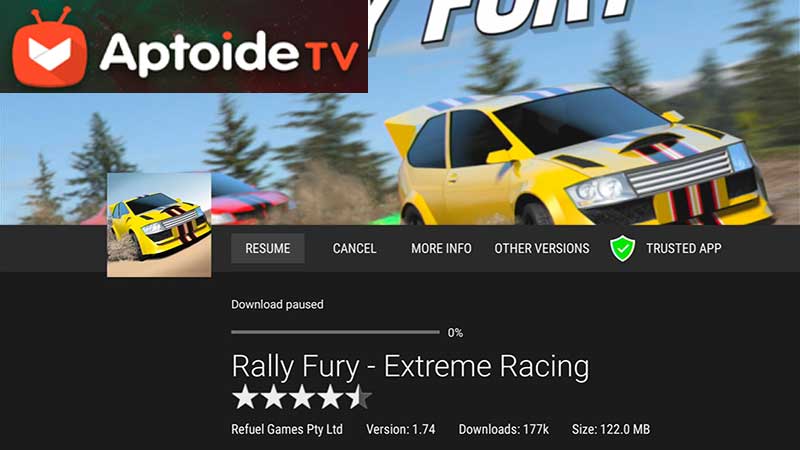 Like that you can install and enjoy this awesome game on any Android TV box. Gamepad or game controller is required to play this game.