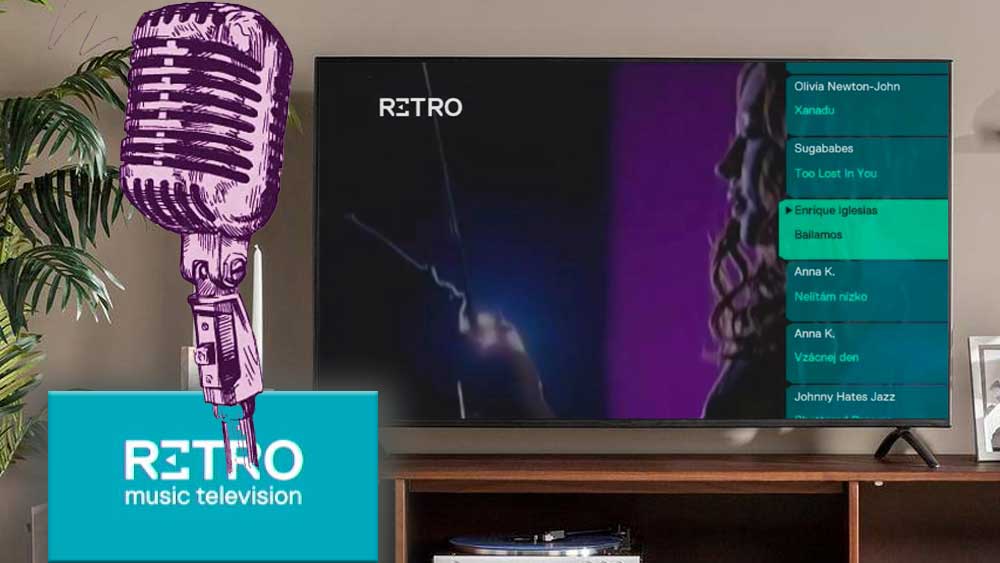 This is the best music stream application to install on your Android TV or Fire TV if you love old music video hits from 60s to millennium. Retro Music Television app mainly focused on Czech music videos. You will find many foreign music videos too.
We all love good music. But how fun is it to watch music TV. Music has evolved since the early days starting from classical music. With the development of technology, music videos have been implemented and has been one of the most entertaining turns of the music industry. Watching music videos also adds onto the fun and excitement of listening to music because of all the graphics used in developing them. Visuals often have a larger impact on humans and is one of the best modes to put out a message more effectively.
Music artists have made it a point to make all of their music videos interesting and compelling to watch because their audience have started to love music videos. If you too are someone who loves enjoying good music videos, Retro Music Television is the ideal app for you! The app is super intuitive and allows you to enjoy all of the latest hits and eye candy music videos on any of your android devices at the comfort of your very own fingertips. The app is designed specifically for everyone to enjoy music while also watching them and enjoying the videos! Thousands of our favorite Czech and all other foreign music videos are included in the app from the golden 60s to the modern era!
About Retro Music Television App
The app also comprises of a range of features that help you to enhance your watching experience to a maximum. You can create your very own playlist on the app itself and add your favorite music accordingly. This way, you can share your playlists with friends, family and loved ones and make the most of it.
If you love having a different playlist for all of the chores you do, the app is exactly what you need! Add more fun and excitement to your workouts, walks, hangouts, travelling and other chores while watching the best videos out there. The app is dedicated to making all its users feel at home and only provide what is best for them.
You can always install the app and keep yourself company with some good music while enjoying their videos at ease. You do not have to make any subscriptions or payments to enjoy the music on the app because it is absolutely free for all android users! The app will provide exactly what you need to keep your day going and your spirits up!
You no longer have to worry about finding an app to stream your favorite music because Retro Music Television will help you do that with no hassle whatsoever. The app is dedicated to make only what is best for all its users and provide you with nothing but the best music videos out there. So, hurry and get your hands on the app and do not miss out on any of the best music videos coming your way. Retro Music Television is the companion you need at all times no matter where you are! Hurry and get grooving now!
Download Retro Music Television for Android TV
Before trying third-party app stores like Applinked, Filesynced or unlinked to install this app, make sure to check on Google play store. Because using Play Store is the easiest way to install this app. If your TV box does not support play store, then try using Aptoide TV or Filesynced as you like.
First open Google Play Store application. Then go to search and type "Retro music player". You will see this application on search results like on below picture while typing. Select it.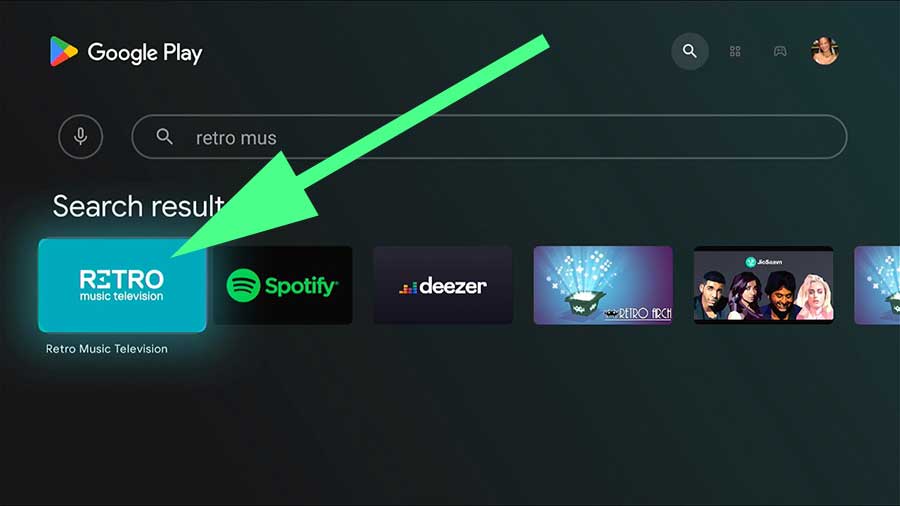 Now select "Install" button to begin installation.