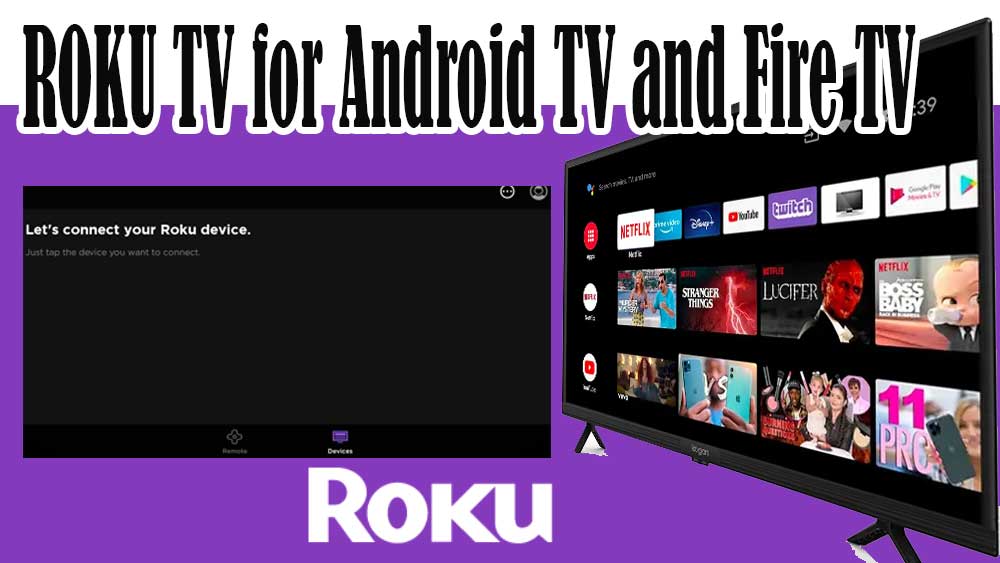 Roku TV enables to stream with hundreds of hit movies, TV shows, and many more programs. You can also enjoy private listening as well as use it as a second remote. Roku TV for Android TV is a free app that makes you easy to control both the Roku App and Roku TV. Further, it will make you fun when you using and controlling it.
Features of Roku TV
There are a variety of features, you can experience from Roku TV. It enables searching availability with voice, but the English language is only available in the US, UK, and Canada only. And also the Roku app is available in English, only in Mexico.
Enables with Simple Home Screen
You can access your set-top box, watch live TV, or you can enjoy gaming from your home screen since Roku TV can connect your home screen. And also there are customizable input labels, to make easy findings. You can easily search what you prefer and you can search by actor, director, or easily with the title. Further, you can find places to stream shows, for free or at the lowest price.
Setups of Roku TV
Roku TV enables easy guided setup and you can easily connect this. Further, it has simple picture settings. You can use automatic settings to have better color, contrast, and brightness. And also can get a picture boost for movies, and many more with easy preset.
Roku TV enables updated features since it updates automatically. You can have the latest feature and software without any involvement. This also has an easy personalization feature. It is easy to add or move a streaming channel. You can also input tiles onto the home screen and you can find your favorite TV easily.
Wide entertainment
You can explore, hundreds of free channels like, AII4, BBC iPlayer, MY5, Pluto TV, and many more. Since it does not require any login or any fee. It allows you to stream anything while providing access to more than 100,000 movies and TV episodes through free or paid channels. There are verities like Netflix, Google Play Movies, and Prime Video. Since this automatically updates, you can watch movies and TV series as soon as they release.
Another main feature of this is, you can easily watch local channels free with your antenna. Since it has built with a smart function and no need for a TV subscription. Further, you can pause live TV from an antenna, when you connect a 16 GB or larger USB drive to your TV.
Freeview Play
You can experience live the biggest shows in one place, for free. There are more than 70 TV channels, 15HD channels, and 7 demand players and you can watch more than 20,000 hours of TV demand without stuck.
Uses of Roku Android TV 
You can use this Roku device as another remote and also can use headphones to enjoy private listening.
Roku TV makes it easy and affordable to watch your favorite TV channel or movie. Since this can provide any program, it acts as a home for all your entertainment modes. So, you can streamline your setup by replacing the expensive cable equipment. Then you can enjoy your favorite programs while saving money.
Download Roku for Android TV and Fire TV
Roku app does not available on Play Store for Android TV. You won't to able to download this app via Amazon App Store for Fire TV Stick 4K, Fire TV cube and other devices. This also not available on Filelinked. Most easiest way to download and install on any Android TV box or Fire TV device is by using Aptoide TV. Aptoide TV is the biggest Android TV app Store. You can download and install this app for free using Aptoide TV. Support all most app Android TV boxes including Nvidia Shield TV, SkyStream, Mi BOX S, Mi TV Stick and Fire TV devices.
First Download and install latest version of Aptoide TV. Click here for how to install Aptoide TV on Android TV guides.
Open Aptoide TV app and click on search icon.

Type "Roku" and press enter or search icon on the keyboard.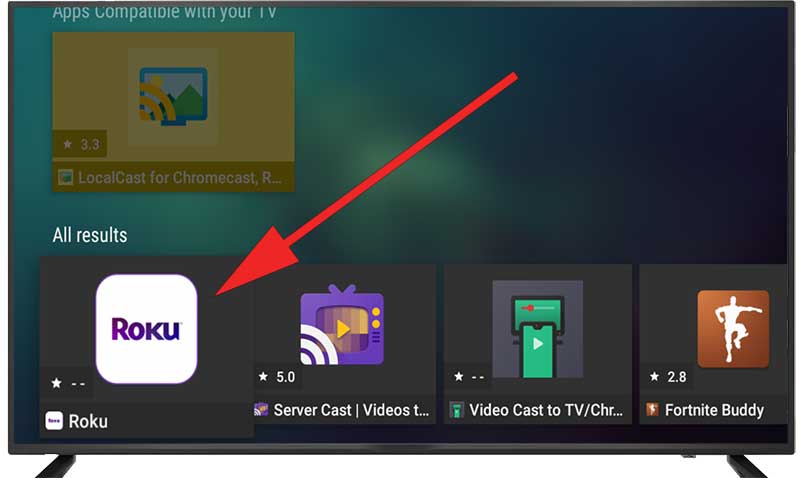 Now select "INSTALL".

That's all. Feel free to leave a comment.