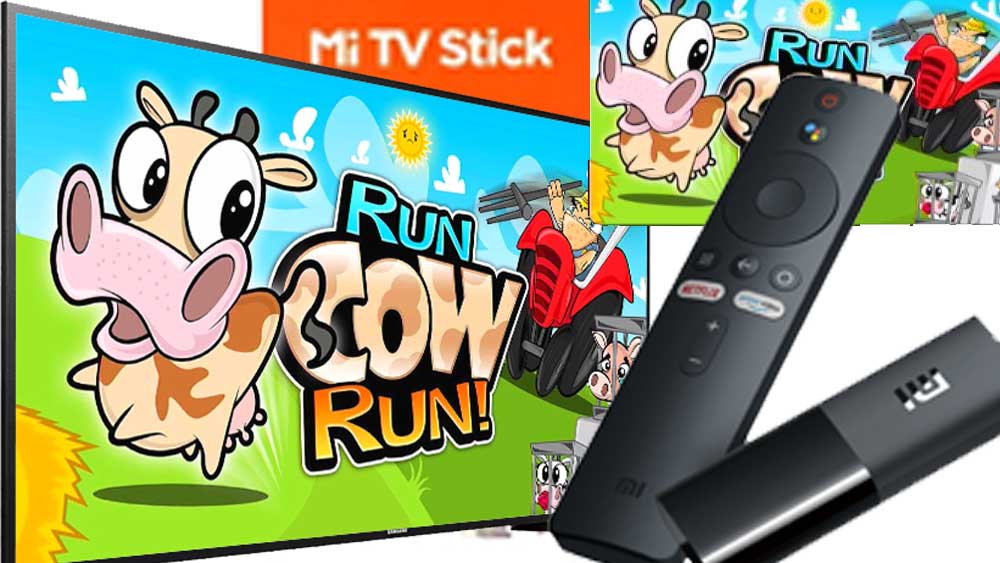 I came to know about Run Cow Run Android TV Box Game. But I was really pleased by knowing about one special game. oh my gosh!! It was really really interesting one. My daughter also loves this game very much. It is one of the awards won super games I found so far. Run Cow Run TV box Game. This is the game that I am going to discuss today. It is really interesting game for you to play and also your children and grandchildren also definitely love this nice game. One of the nice games to play by your children as this teaches a good moral value too.
Run Cow Run TV Game
The hero of the game is a little cow trying to escape from its farm. He saw what happened to his friends and relatives when they are in the farm. They all became a steak to a butcher. He doesn't want to face to the same fate as others. So, decides to escape from the farm and to save his life. You are the one who helps the cow to escape. But along the journey the cow is not just try to save himself only. But he tries to save many other animals locked up there in the farm. These animals include pigs, hens, buffaloes and etc.
Along the journey the little cow come across with so many challenges and obstacles. The little cow has to jump through the high-ups and can collect some coins too. You can spend the collected coins on upgrading the power of the little cow that helps a lot in his escape and saving others.
Nice features of Run Cow Run
First of all, the most interesting or the beautiful feature of the game is its graphics. There are 2 D graphics here. The graphics are very beautiful and there are some smooth animations also. It is hundred percent guaranteed that you and your kids definitely love these nice graphics.
The game is free to play and you can play this in all your Android devices including the Android TV.
By playing this game its very sure that you will be able to have a tremendous fun and joy. It will be a great experience that you never get by playing any other game. Due to the uniqueness of the game now it becoming popular all over the world and has won the trust and the preference of many players. So, try this nice game in your Android too. Don't miss the fun of playing Run Cow Run.
Download Run Cow Run for Android TV Box
This game freely available for all Android TV boxes via play store. If your Android TV or Google TV has play store, follow below mention procedure. For Fire TV devices like Firestick, Fire TV cube can use Amazon App Store which is the default app store on all Amazon Fire TV devices. Installation will be same as below.
If you are unable to install this game using Amazon App Store and Play Store, you can use Filelinked or Aptoide TV. Those are two main options available.
First open play store application on your TV Box.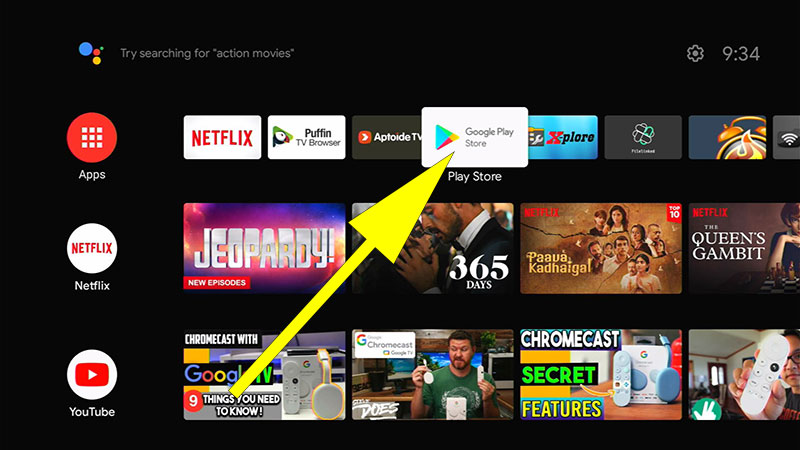 Now go to search area and type Now search "run cow run". You will see this game appear on search results like below picture.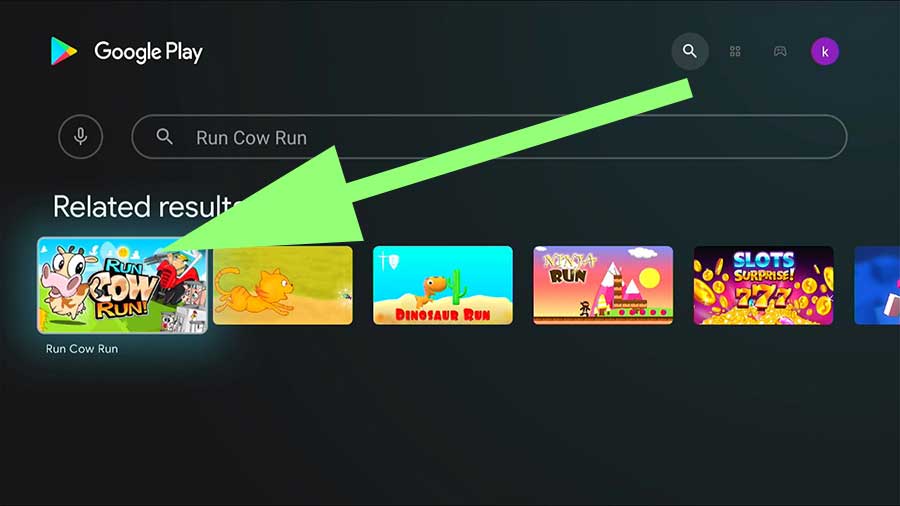 Click on "install" to being installation.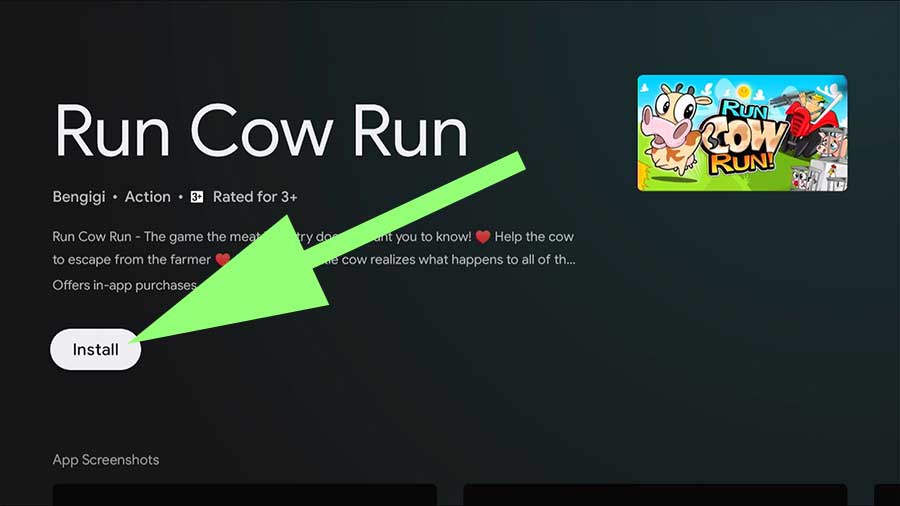 Use game-pad or game controller for better experience.