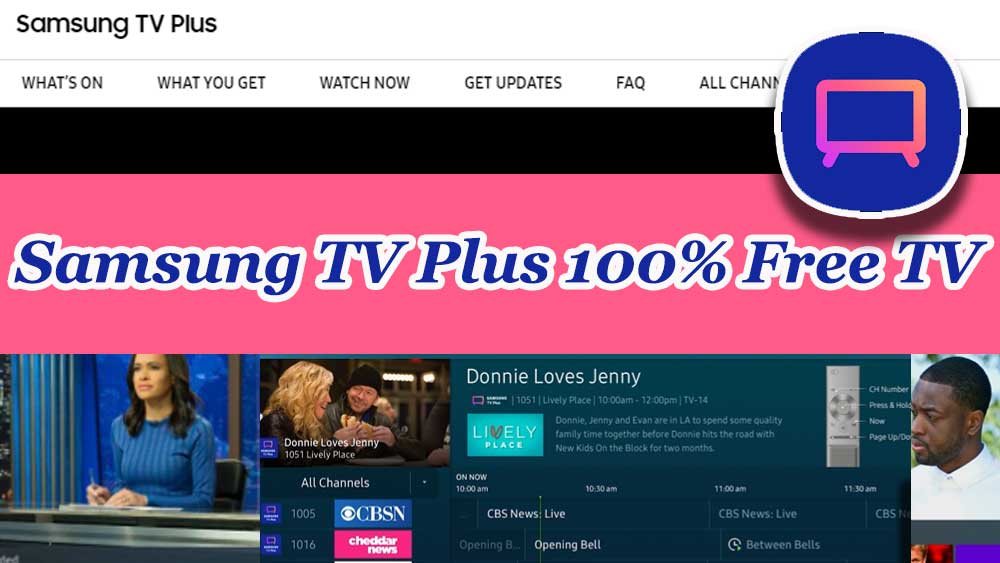 Hi friends!! Its time to replace your traditional cable TV. with what? Simply you can replace your cable TV with one of the best video streaming application. The app is Samsung TV Plus 100% Free TV. One of the fantastic video streaming apps you can have in all your Android devices including your Android mobile and the tablet.
Samsung TV Plus – 100% Free TV
To say simply Samsung TV Plus 100% Free TV is a video streaming app that lets you to have access to tons of entertainment pieces. This includes almost all the things you wish to watch including movies, shows, news, sports, cookery and many more beyond. This includes tons of things to watch by everyone. As you can have this on your smart phone also can take your TV with you wherever you go and easily access to your favorite content at any time.
Is it free?
Yes. Sure. The app lets you to enjoy thousands of streaming hours for freely. Whenever you want to have a pleasing time just open the app and start watching. No strings here. Absolutely free service without any hidden payments.
What to watch through the app?
The application lets you to watch on-demand videos and free live TV. Totally there are about 500 live TV channels to watch via this. But the number of Live TV channels depends on the region. In US you can watch around 115 live channels freely while for UK is 50. Select the best channel and start watching now.
If you are a news feed then no worries. This lets you know all most all the news facts happening all around the globe. to be mentioned via this application you can keep in touch with 24/7 news feed from every corner of the globe including breaking news alerts.
Moreover, you can watch binge worthy movies, TV episodes, cookery sessions, sports, and more using this nice application. Make your streaming hours fruitful with this nice tool now.
The app surely offers something for your kids as well. This helps the kids to learn something while entertaining themselves. Many streaming hours specially designed for your kids are here. Provide a safe screen time for your kids with this Samsung TV Plus 100% Free TV.
How you can own Samsung TV Plus 100% Free TV?
Very easy. Just go to your App Store and search the app. Then download it in your device. Very simple and a quick process certainly.