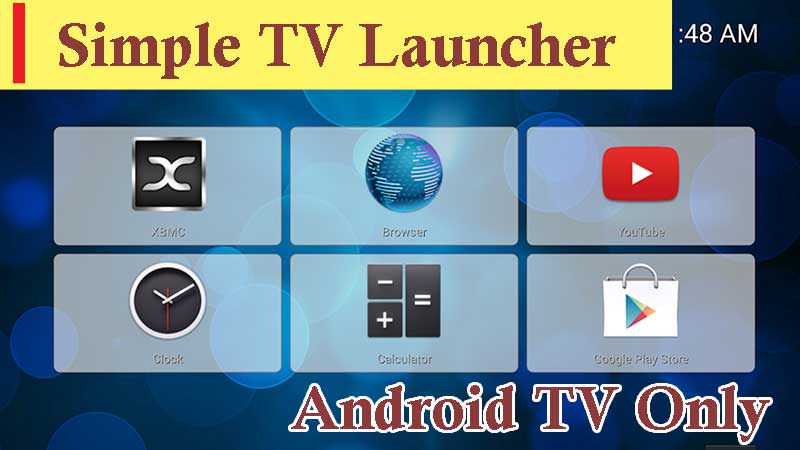 Simple yet customizable Android TV launcher for all of you. Completely free and easy to use TV Launcher. If you are looking for Simple TV launcher then this is for you. I will put customizable features available on this launcher. So that you can have an idea about this launcher and what it can do.
On first startup you will see empty space without any app mapping. Literally empty Android home screen. By default you will see two rows with 3 columns. If you want you can change layout to match your preferences.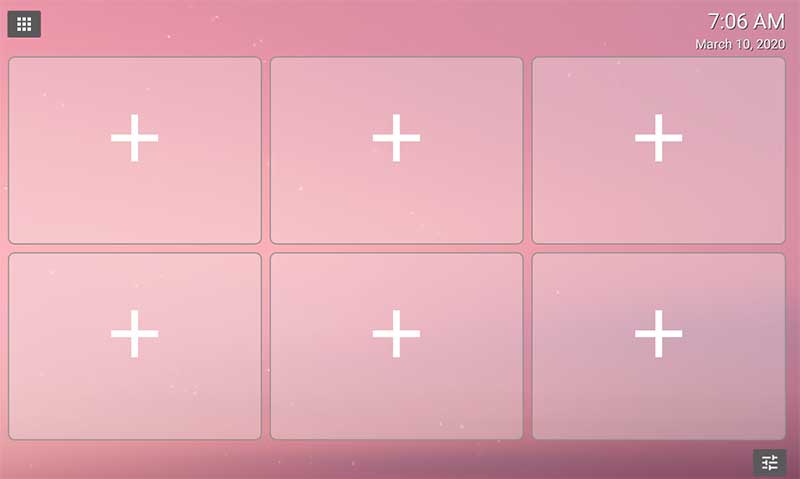 That layout make it much more easier and convenient for everyone. If some of your family members find it hard to use Android TV then this launcher will solve all your problems. No fancy buttons and menus. Just shows what is needed. You can use large or small app icons. Maximum number of columns supported is 6 and maximum number of rows supported is 3. Please note that those numbers will change on future updates. Those are the layout limitations that I found at the time of writing this article. You can access all Apps from top left corner button.
Change Android TV wallpaper
Many Android TV launchers does not allow users to change wallpaper specially the default launcher. This launcher allow you to change wallpaper. For that click on settings icon at bottom right corner. From the settings page appear find "Background". Click on it and change wallpaper.
If you want you can show or hide date-time and application names below their icon image. You can set background transparency. It is very useful if your select background image make it hard to distinguish apps from background image.
Install Simple TV Launcher for free on Android
This TV launcher available on Google Play Store. Since this is completely free and does not contain any advertisements. If you have play store on your Android TV it is always safe to download this app from Play Store. Click below link to access Play Store download link for Simple TV launcher.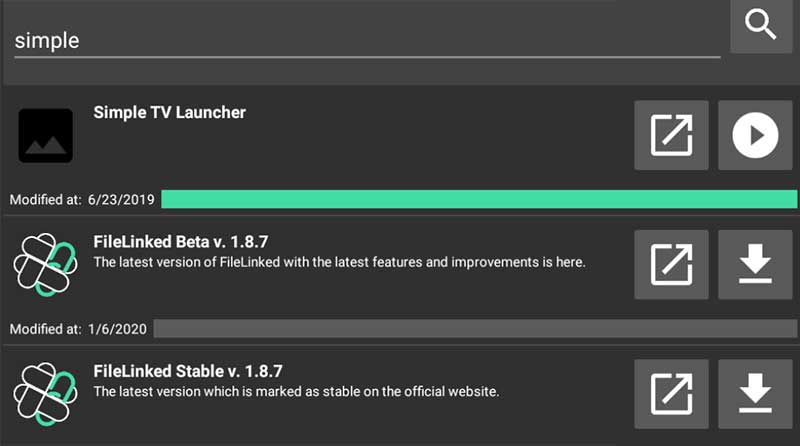 This TV launcher also available on APKTime and Filelinked too. Use below filelinked code to download latest version for free.
Filelinked code for Simple TV launcher: 11111111
Enter above Filelinked code and search "Simple". First result will be simple TV launcher.