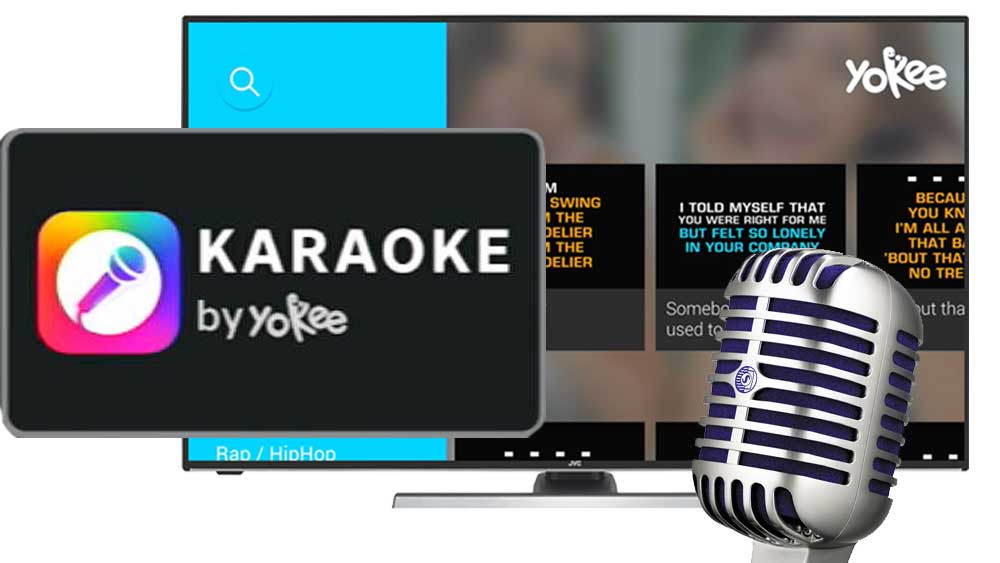 I know that almost all of us like to sing songs. Through we are not best at singing we all love to sing at every time we can. Singing makes us feel very relaxed. There's no any doubt regarding that. When we are at home, we like to sing songs while doing some household activities too. In our leisure time we get endless joy and pleasure by singing songs. Now you can sing karaoke using Android TV and Fire TV.
When we are with our friends in a party or somewhere together the first most entertainment, we all would like to engage in is singing songs. But sometimes we may face certain difficulties. The most common issue is that, we do not know the lyrics of the songs. Most of the time we know only the starting lyrics of a song. For that issue here is the best answer for you. That is Karaoke by Yokee
What this Karaoke by Yokee is?
Karaoke by Yokee is the best Karaoke app that you can download for your Android. You can have access to thousands of song lyrics together with music through this. In addition, you can record your singing as well.
Features of Karaoke by Yokee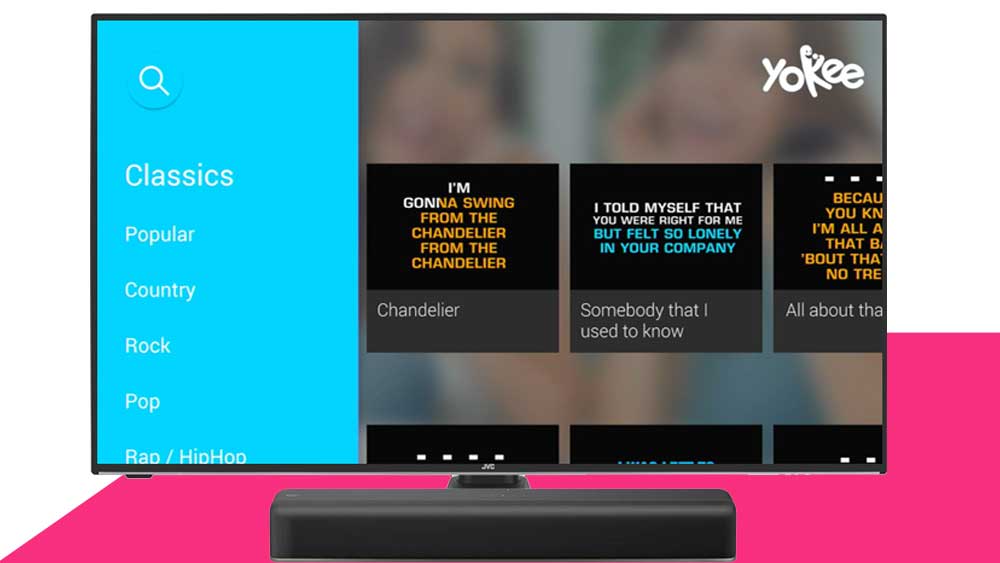 Can download easily from the Google Play Store and is very easy to use.
You can sing any song you would like to sing with the music thanks to this nice app.
Can sing it alone or else with your friends in a party or a trip too.
User can have access to many of the popular songs and the songs of the popular artists all over the world.
Can record your singing too. These recordings can share with your friends as well.
Though you are not a good singer nothing to worry. Because the app provides some of the effects like echo and reverb. You can enhance the characteristics of your voice making it a super song sing by a super singer.
But with the above benefits it bundled with some drawbacks also. Sometimes the loading of the songs and recording will not work properly. But if you can bear these drawbacks, I think this app will able to give to endless pleasure of Karaoke. If you also love to sing songs at your free time, then try it in your Android TV too.
Download Karaoke App for Android TV and Fire TV
This app available for Android TV boxes including Mi BOX S, Mi TV Stick, SkyStream, X95X, Shield TV, Shield TV pro, Google TV and Fire TV devices.
If your Android TV box has play store application, open it. Then search "karaoke". You will this app listed on search results like below. Click on it.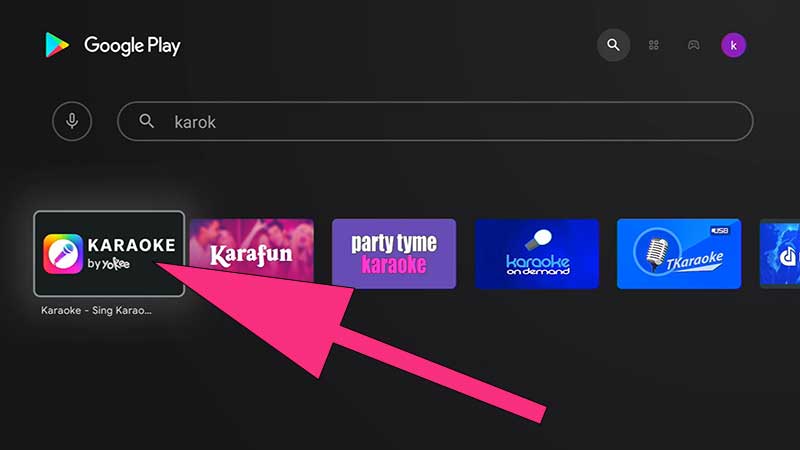 Now Click on install button to begin installation.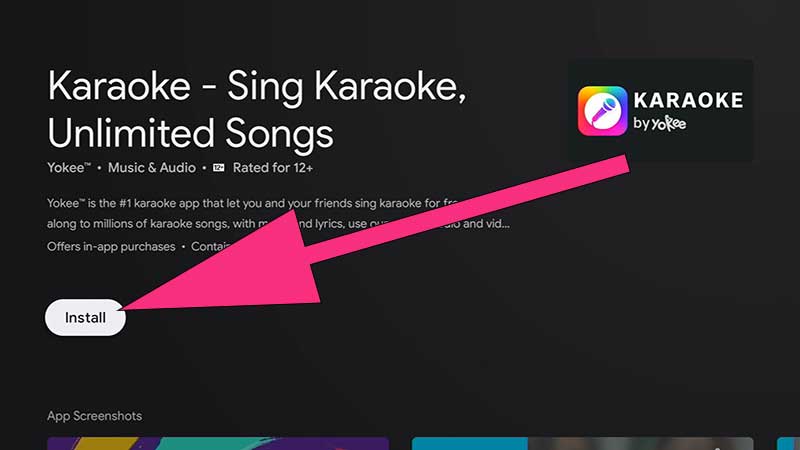 Enjoy singing by installing this application on your Android TV and Fire TV devices. If you are unable to install this application using play store or default app store try using Filelinked or Aptoide TV apps.