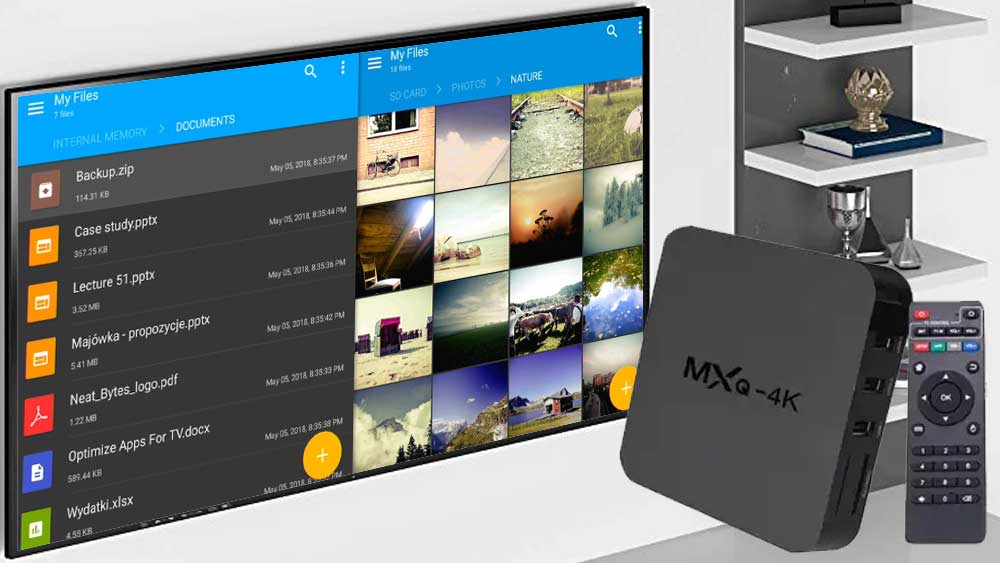 Best File Managing app available for Android TV boxes and Fire TV devices. Why we need to have a File Manager? We need a file manager to manage files on our TV BOX. Sometimes we need to explore files or we may need to manage our files like deleting, renaming, moving etc. Sometimes we may need to have a safe file manager and many more other tasks can be completed with the help of a file manager. The Solid Explorer File Manager is the best file manger you can have in your Android TV to perform all above tasks very easily.
What is Solid Explorer File Manager?
Solid Explorer File Manager is the best file manger app that you can have in your TV BOX. It helps you to perform all your file managing tasks very easily and simply. This is the best file manager I found so far for TV. This gives you the opportunity to mange all your files. Either in the SD card or in the device storage. This app support cloud storages, if you want you can manage all your files in Google Drives, FTP servers, Dropbox and so on using TV. Have access to all your files no matter where they are.
The user interface of the app is very nice and it is very easy to understand. Navigations through the app is very easy. The app has a really good design. You can manage all your files very easily thanks to this app. So, hurry and download it now. I am sure you all will love this amazing file manager.
Features of Solid Explorer TV BOX
The app organizes all your files in one place. Just like in your Personal Computer this makes very easier for you to access any files. All the files are categorized to make it very easy. You can see folders like photos, videos, music, downloads, notes and etc. can have access to the needed file very easily.
This provides you with many managing options. All are there only for your convenience. This allows you to delete, rename, copy, paste, and beyond options.
There are some files we need to keep as secrets. We may need to protect them thoroughly without letting them to open in other apps and by somebody else. If you need so then this is the best app. Hide private media files on TV or password protect folders on TV box using Solid Explorer TV app. There you can create a secure folder which is protected using high encryption. This will need a password to open the folder. So, there is no any doubt that your folders are highly protected and secured.
The above are only some of the benefits you can enjoy if your have this file manager. Manage all your files in a very neat and a tidy manner using the app Solid Explorer File Manager.
Download free Android TV BOX File Manager
This is a free Android TV file manager available for all TV boxes. If you have Google services support TV box like Nvidia Shield TV, Shield TV pro, Mi BOX S, Mi TV Stick and etc. you can use default app store which is play store to download this app for free. For TV boxes like Fire TV Stick, Fire TV cube and others that are not able to download this app using play store, can use alternative sources like Filelinked or Aptoide TV. Use your favorite to install this app on your TV box for free.
Below describe how to install Solid Explorer on Android TV box using Play Store TV. First open play store application.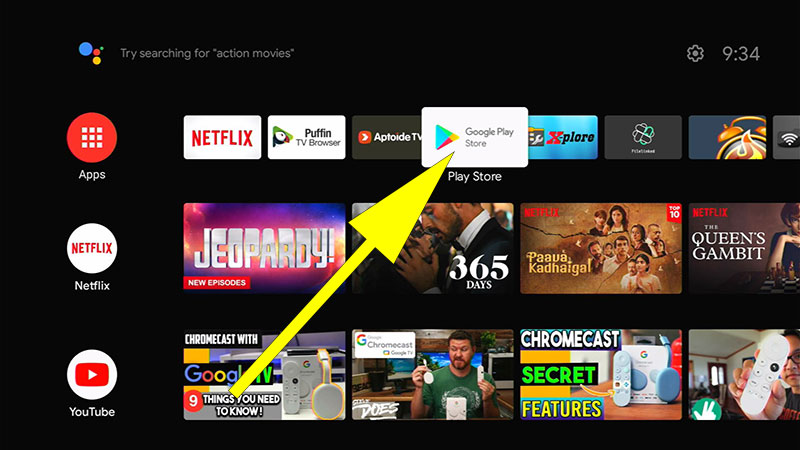 Go to search area and type "solid explorer". You will be able to see this app appear on search results like below picture. Select it.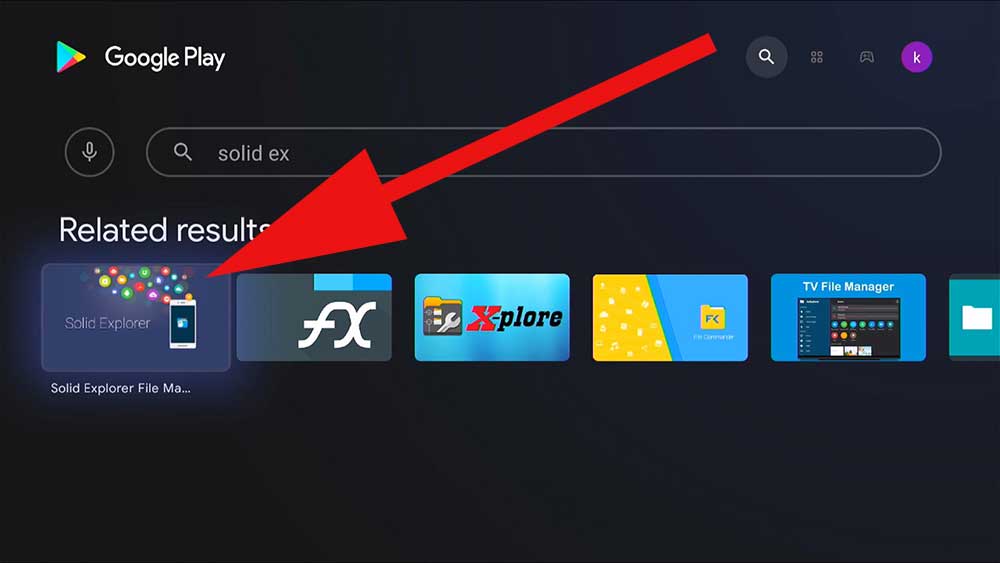 Click on "Install" to begin installation.