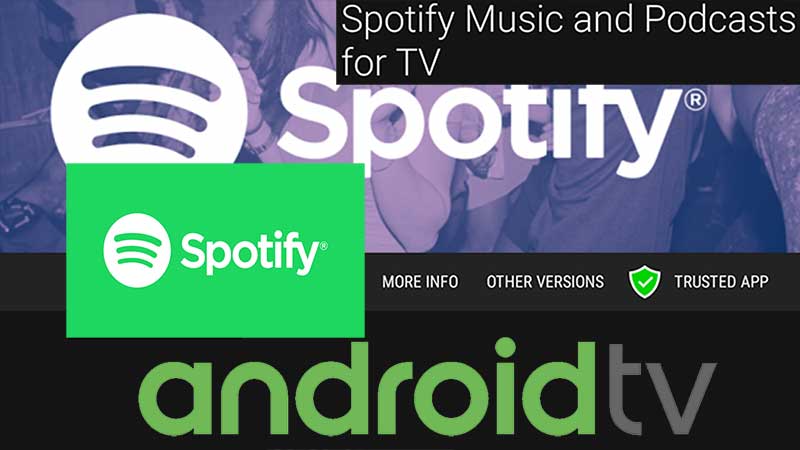 Spotify is a music player. It is not an ordinary music player. It can access millions of songs in every language instantly. Also, Spotify is my favorite music providing app. Spotify for TV has its cloud service for high-speed connectivity and Spotify includes not only music and songs but also Spotify has your favorite podcast. You can download songs and music. Also you can make a playlist and you can share it with other Spotify users. The best part is this app is the largest music proving app in the world.
Content:
Features of the Spotify Android TV
More than 40 millions of songs
Fixed price can access all songs
Online listening is free for everyone (no need to buy plans)
You can download songs and listen without internet
Custom playlists and you can adopt someone's playlist
Family account and parental control
So, all those features come with some cost. Right? yes, Spotify is not a free app, but you can listen to music, songs and podcasts for free while using Spotify. Let's talk about prices. Shall we?
Prices and benefits
Spotify free
Free Spotify account can access to every song of Spotify without any payment. That means you can use listen to any songs at any time. No annual costs, no monthly payments. But you cant download any songs if you need to listen to your favorite songs, you have to go online and it can bring you a huge internet bill if you had metered internet connection. You can download the app to windows pcs, ios and android phones, apple macs and also for your car or smart tv.
There are some disadvantages too. The first one is free Spotify has ads. The second one is you don't have unlimited song skips which means you can't skip sometimes. The third biggest disadvantage is No download option. You need to have your internet connection at all times. Ew… Spotify sucks right? No. you can give up those disadvantages if you chose to pay monthly plan.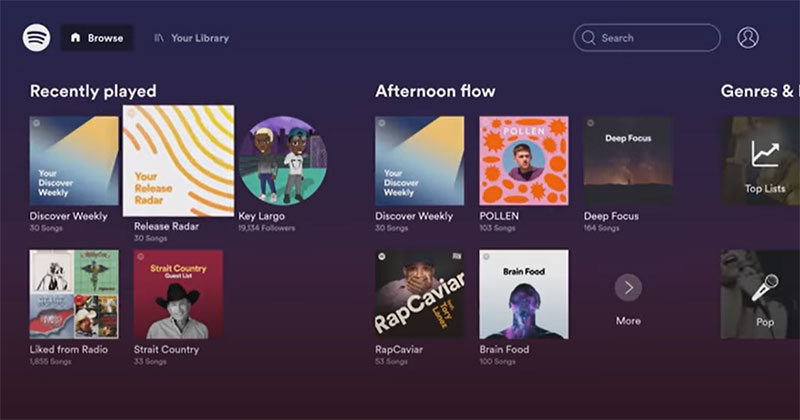 Spotify premium for Android TV
Spotify premium has no disadvantages but you have to pay monthly. You can access all songs at a small price. The song quality is way better than Spotify free. There are no ads, you have unlimited skips and the best part is you can download any song or playlist.
You can buy Individual pan for just $9.99 per month and if you are a student, you can get student plan for just $4.99 per month. Also, there is a family plan. It is $14.99 and you can get 6 accounts from one payment. It is $2.5 per month for one account. These family plans have some benefits than other plans. Like Spotify kids. You can get parental control and give better songs for your children up to 12 years old. Also, you can access the family mix. It is a mix of songs played by your family.
One last thing:
You can try Spotify premium for one month for free. After that, you can choose to pay or you can use a free Spotify service. In my point of view, the Family plan is a great and it is the best way to use Spotify with every feature at a low cost. Try Spotify today.
How to install Spotify on Android TV box
If you have Android TV and you can't find Spotify app for Android TV, then you can use one of the below methods to download and install latest version of Spotify for Android TV for free.
Method 1: Using Aptoide TV
1. First you have to download and install Aptoide TV. Aptoide TV has many Android TV apps and games for free. It is a free Android TV App Store like Play Store where you can find all missing apps on Play Store for free. Click here to download and install Aptoide on Android TV.
2. Open Aptoide TV app and Click on Search.
3. Now type "Spotify". and select the first result. This app can show compatible version of Spotify for your Android TV automatically.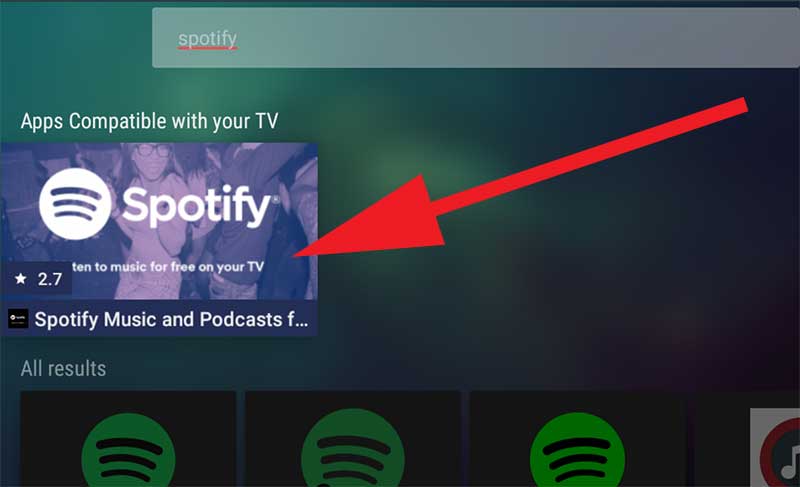 4. Now click on "Install" button to begin installation.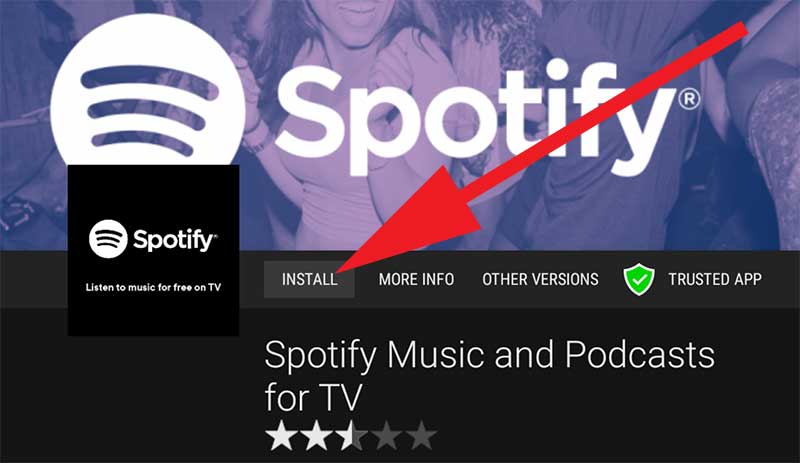 Method 2: Using APKTime
If you does not like Aptoide TV you can use APKTime app. There you can find official version of Spotify free app and Spotify mod for Android TV.
1. If you does not have APKTime first download and install APKTime on Android TV. Click here to install APKTime. APKTime available on Filelinked too.
2. Open APKTime app and click on Search icon.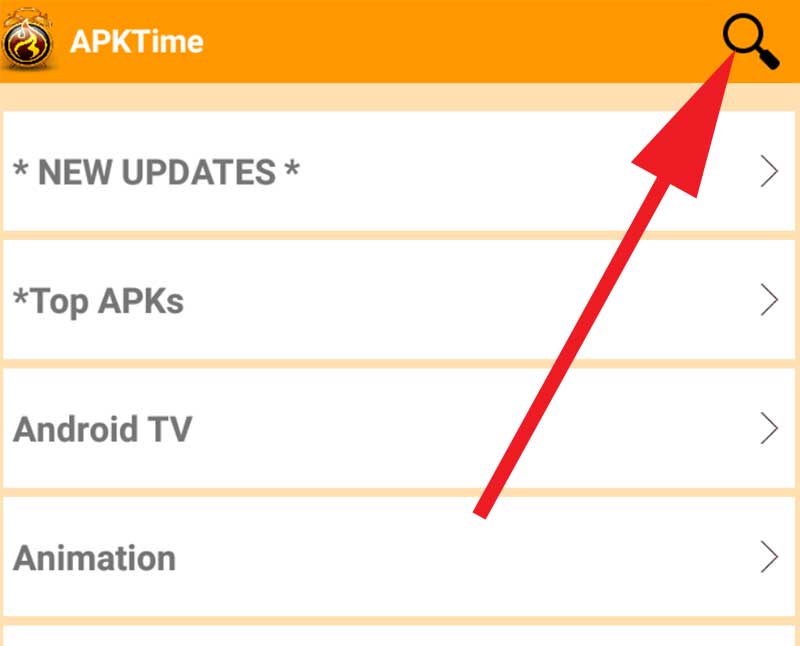 3. Now type "Spotify" on Search and click GO.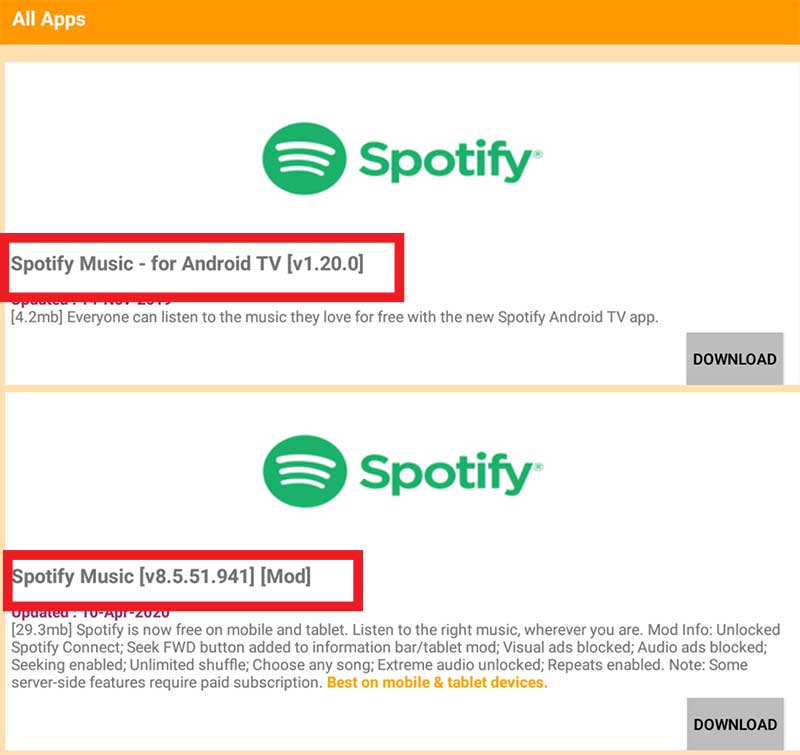 4. Select the version you like and install it for free.
How to install Spotify on Amazon Fire TV and Firestick
You can listen to unlimited amount of songs around the world now on Amazon Fire TV cube and Fire TV stick using Spotify app. Support all Amazon Fire TV devices including Fire TV cube, Fire TV Stick, Fire TV Stick Lite, Fire TV stick 4K and all.
First open "App Store" app.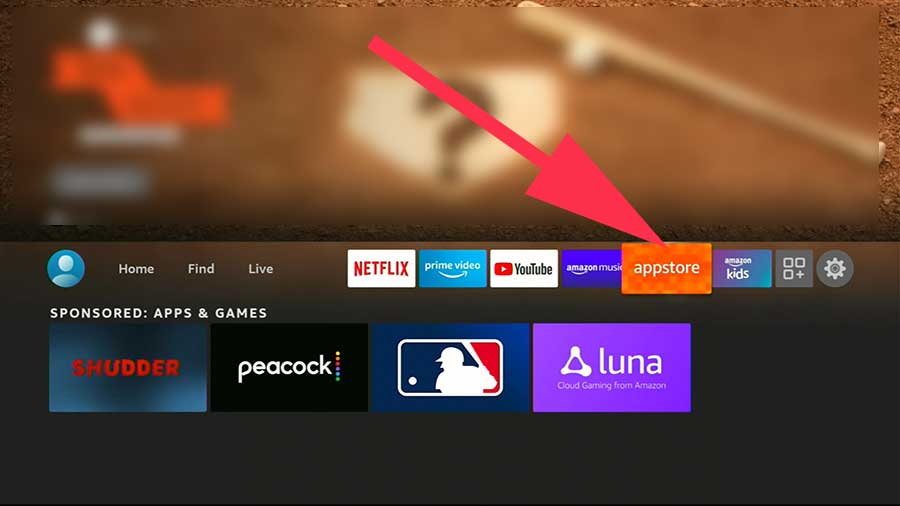 Then go to search and type "Spotify". You will see text suggestion when typing. Select text suggestion to see list of available apps. Click on Spotify App. Check below picture.

Now click on download icon like below picture to install. Enjoy unlimited amount of songs on your Fire TV.

Faq about Spotify TV
Is that app totally free?
No, there are a free and paid versions in the same app. You can read more about the Cabove.
Are there ads in that app?
Yes. only for free accounts.
Are there any subscription fees?
Yes. You can choose to pay a subscription fee or use free versions.
What is the size of the app?
It is about 31 MB in size. App data is may go high after you download songs and podcasts.
Is my Android phone support?
Every android device with android 4.1 or above can download Spotify.