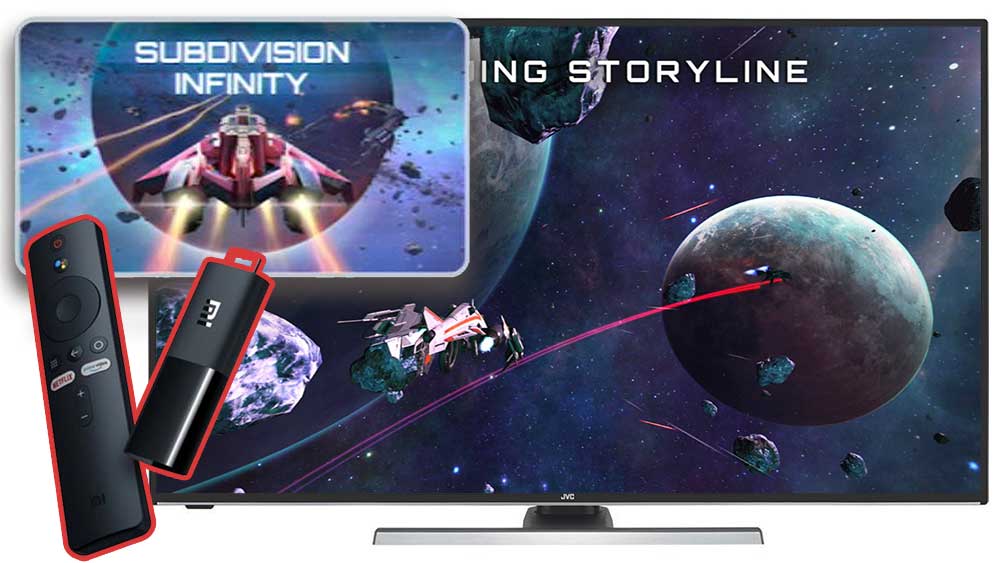 Subdivision Infinity for TV BOX. If you love to roam in the space while facing battles and challenges then here is an awesome game for you. A 3d game Subdivision Infinity will look fantastic on bigger screen. It surely gives you a wonderful thrill of space shooting. If you love to be a pilot of an amazing space craft then this is the best platform for you. With the superb space crafts available there inside the game I am indeed very sure that you will be able to have an adventure unlike before.
Subdivision Infinity 3D for TV
Subdivision Infinity for Android TV can be identify as an immersive sci-fi 3D game which is also a pulse-pounding TV game. Here it gives you the chance to explore outer space and win over the enemies in the space.
It takes us to an actual world of space battles. I truly love to play this game as it looks like a real world in the space. The graphics of the game are actually awesome and the sounds are also very cool. It gives the feeling of roaming in the real space with a real space craft. Though it is full of excitements the game is very easy to play. But superb experience.
Gameplay
In here there are different locations where you can play your battle against your enemies. There are about 6 locations where you have to choose from. The first location you have to battle is free. each of these locations differs from one another. Each consists with some unique characters. All the locations are full of excitements.
Facing space wars is the main part of this game. Every moment inside the game is filled with excitements. No time to waste. Always your alert system should function well if you need to win these combats.
There are more than 50 missions you have to face in the space. Each filled with excitement and fun too. Through this you can explore the hidden things inside the galaxy.
Some of the challenges your space ship faces include,
battles with enemy space crafts
Or else sometimes crashes with the asteroids
Or you can mine an asteroid to explore their content like minerals. You can even sell them if you want.
And if you want you can redesign your space ship or you can build a new ship too
Plus, sometimes you have to crush the capital ships too
But each of these missions are very interesting and thrilling ones. For the winning of the combats, you can choose any space craft with advance technological features. There are some secondary weapons you can buy in order to reach the victory. Some of these weapons are Pixel Gun, Purifies, Mining Tool, Pendulum, LRG-400, Shard Blaster, Proton Cannon and so on. Based on the type of the challenge you have to face you can buy the suitable weapon.
Install Subdivision Infinity 3D game on Android TV
This game freely available on Android TV, Google TV and Fire TV devices like Firestick, Fire TV lite, Fire TV cube and all. If your Android TV box has play store app, you can easily install this game. This game does not available on Amazon App store. So you have to use third party app store like Aptoide TV or Filelinked. Here we are discussing how to install this game using Play Store TV app.
Open Google Play Store app.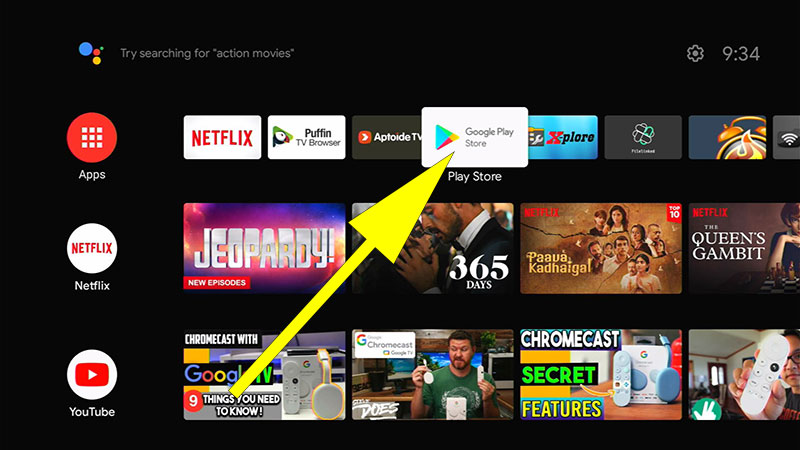 Go to search area and type "Subdivision". You will see this game appear on search results like below picture. Click on it.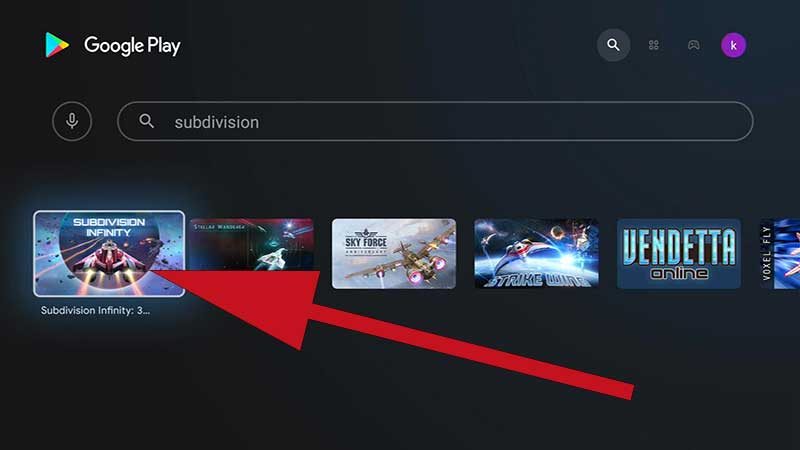 Now click "Install" to begin installation.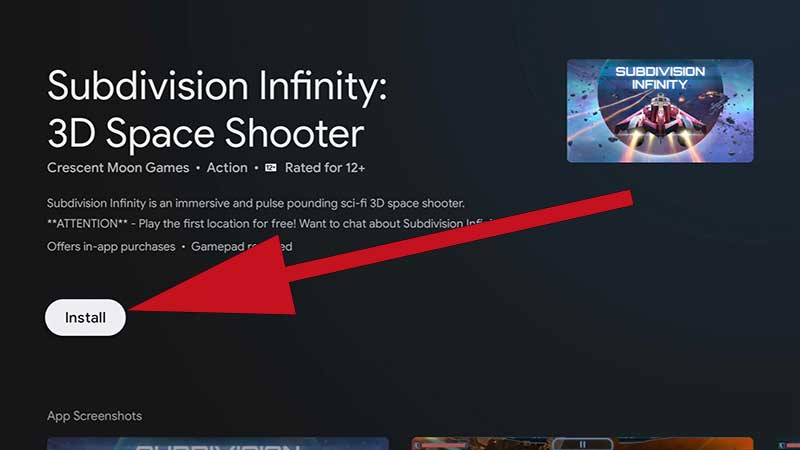 Enjoy Android games on bigger screens.