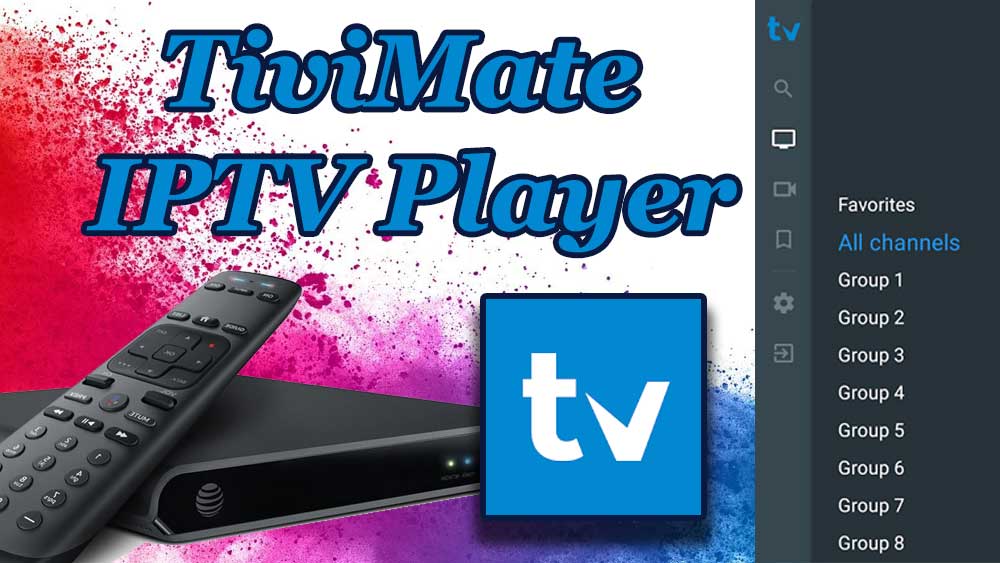 IPTV players are now becoming very popular all around the globe. There are countless number of IPTV Players you can have for your Android. If you have active IPTV subscription then sure you must have this IPTV Player with you. Some of these Players includes IPTV Smarter, Perfect Player, Ott Player and many more others. In addition to above there is TiviMate IPTV Player which will be discussed here through this post.
What is TiviMate IPTV Player?
The channels on your IPTV subscription can be played easily through this TiviMate IPTV Player. Hence, it can be identified as a great application that lets you play your IPTV Channels in a very convenient manner. This is the most famous best app IPTV app you can have on your Android. The app usability is also very high. But this doesn't not include any TV channels on itself. This only acts as a mediator to play your IPTV channels.
You do not have to pay for the app. you can download the app very easily free of charge from any app store you would like to. Also, there is premium version of the app if you are interested.
Features of the app TiviMate IPTV Player
The app lies at the top among other substitutes because it acts nicely with M3U URL IPTV service providers. It has the capability to extract EPG from the M3U URLs. Also, support Xtream Code and M3U plus password access when watching Live channels from IPTV service providers.
It is known that these TiviMate IPTV Player is more user-friendly that other original Apk apps. The modern or advanced user interface is very easy to follow up even by a beginner. And especially it is designed for the big screen.
Sometimes we may need to download so many Apks providing by the IPTV service providers to play different IPTV channels from different service providers. But if you have TiviMate IPTV Player no need to do so. You can play loads of channels from different IPTV service providers using only one app, TiviMate IPTV Player. This is also one of the interesting features of the application which is driving it for its huge popularity.
The app TiviMate IPTV Player only support for the devices with Android set-top boxes. This is a small drawback I find regarding the application.
Some of the other features associate with the app includes support for varying playlists, ability to create favorite channels list, option to search your channels and etc.
If you currently own an IPTV subscription then sure you must try this wonderful and the best IPTV player TiviMate IPTV Player on your Android set-top box.
Download TiviMate IPTV for TV BOX
TiviMate IPTV does not available on Amazon App Store for Fire TV devices like Fire TV Stick, Fire TV Stick 4K, fire TV Stick Lite, Fire TV Cube and etc. However, you can easily download and install TiviMate for Fire TV devices using TV app stores like AppLinked, UnLinked, Aptoide TV, FileSynced and etc.
This IPTV player available for free download on Google Play Store TV. Support all most all Google TV devices like Chromecast and Android TV boxes like Nvidia Shield TV, Shield TV pro, Mi BOX S, Mi TV Stick and etc. Below shows how to install this IPTV player on Android TV boxes using Play Store TV.
First open Play Store application.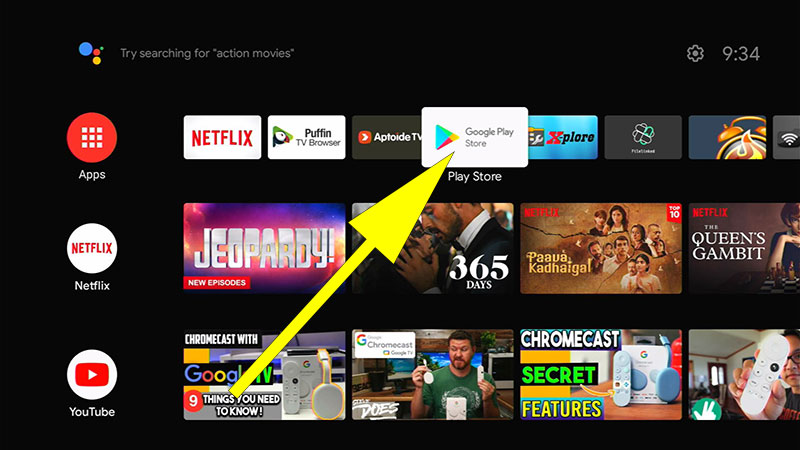 Go to search and type "Tivimate". Once you start to type that name, you will see this app appear on search results like below picture. Select it.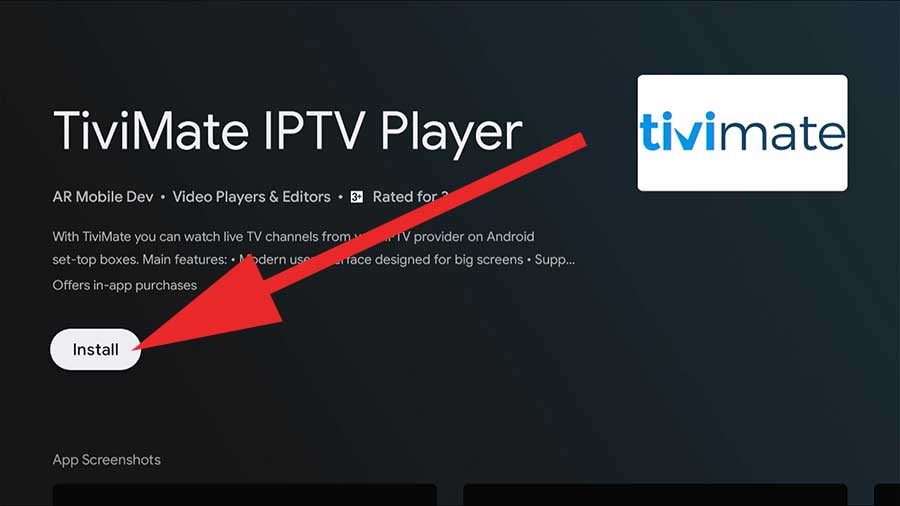 Now click on "Install" button to begin installation.