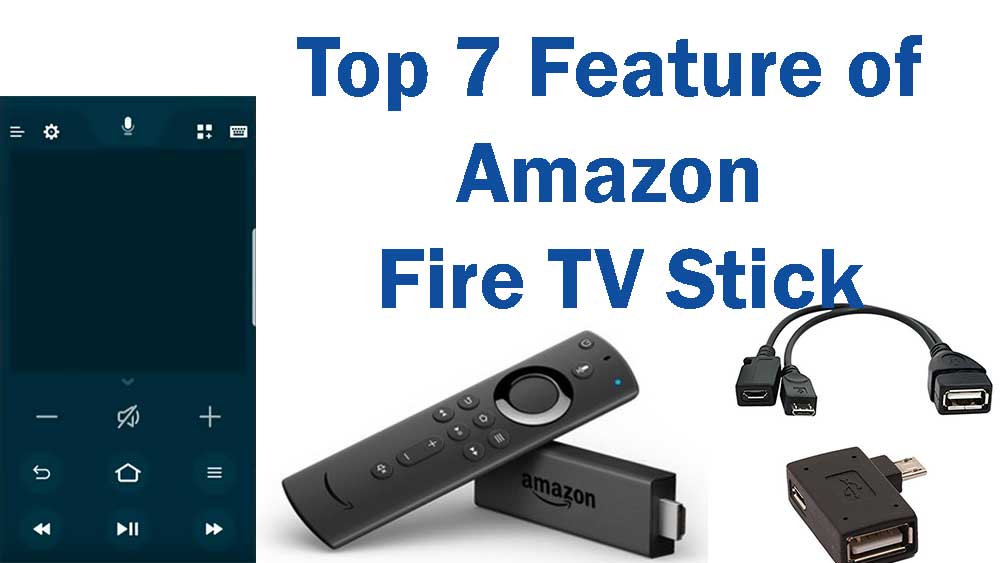 Here we are discussing about top features of Amazon Fire TV including all Fire TV devices. Many of those features are not advertised and not mentioned on user manual you received with the TV Box. There many other features that may not listed here. Those features will be added on my later posts. Many Android TV users may have already using those features. Those features may help you to buy new Fire TV and help you using this device much more easier than ever.
To learn about all fire TV devices click here. Compare all Fire TV devices
Top Hidden features and tricks
Below shows top 7 hidden features and tricks that make your life easier with Amazon Fire Stick. Simple and easy to use features.
Content:
Use your Phone as Fire TV remote ( touch pad and Keyboard )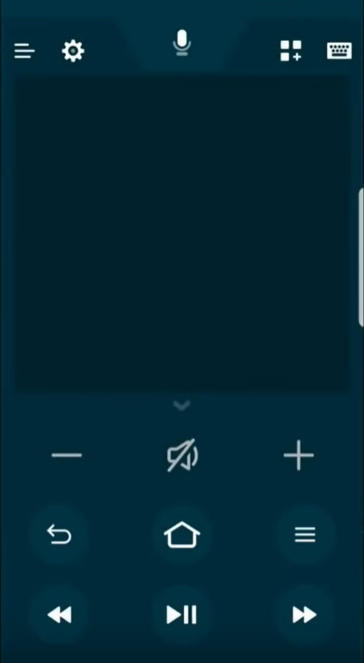 You can control your Fire TV using your phone. For that we are using official Fire TV app on Google Play store. If you have Android phone go to Google Play Store and search "Amazon Fire TV". Install that app. It provide simple navigation and keyboard. No need to type letter at a time using your remote. You can use you phone for that.
Add USB devices like flash drive, Keyboard and etc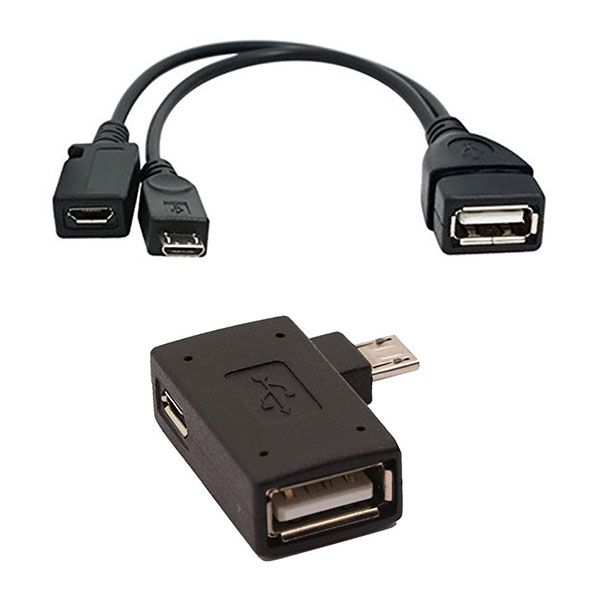 Fire Stick has only one micro USB port. That port used for power. So how to add any USB device like keyboard and mouse. You can connect Micro USB OTG cable that has one micro USB and full size USB port as the output ( Check above image ). If you does not like cables you can use OTG adapter without any wires. You can use full size USB port to connect your mouse, Keyboard and Flash drive.
You can easily buy those adapter on Amazon. Just search "OTG fire TV" Using full Size USB allows you to connect USB to Ethernet adapter, wireless mouse and keyboard, Flash Drive, External hard drive and many more.
Connect your Bluetooth devices
If you have bluetooth Mouse, Keyboard, Bluetooth headphones, Bluetooth game controllers you can easily connect those with Fire Stick. No need to connect them wire wires. In order to connect your Bluetooth device go to "Settings" -> "Controllers and Bluetooth Devices" -> "Other BlueTooth Devices ".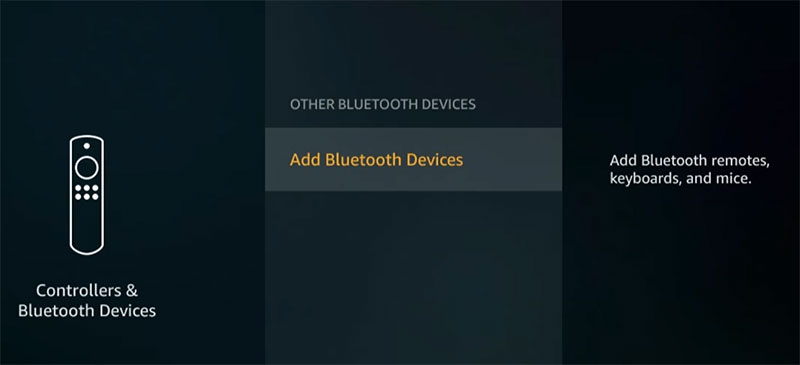 Mirror your Android phone and iPhone
You can mirror your Android phone screen with your Android TV screen. If you want to show any document or video on your phone you can easily use this features. For that hold download home button for few seconds. From the menu appear click on "Mirroring". It will turn on wireless mirroring on Fire Stick. Now connect your phone. For more information check out below articles on how to mirror your phone with TV.
How to mirror Android Phone to Fire TV
How to mirror iPhone Screen to Android TV
Use Fire TV remote to power on your TV
HDMI CEC allows you to control your TV from Fire TV remote. For that your TV should support HDMI CEC. This features allows Fire TV stick to send signal over HDMI that powers on your TV and AVR when woken from sleep, or when the HOME button is pressed and many more.
To enable that feature go to "Settings" -> " Display and Sounds" -> " HDMI CEC Device Control " -> and turn on.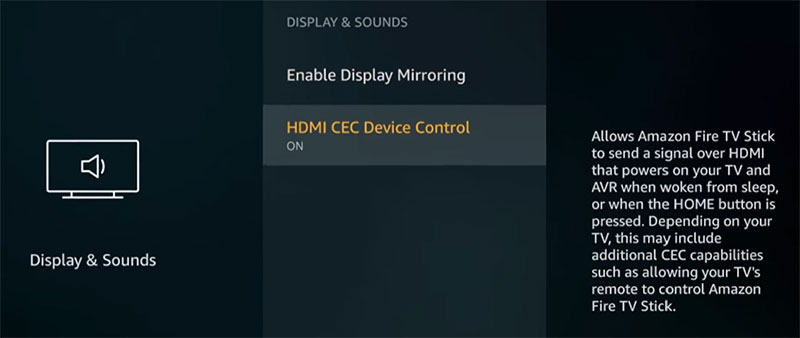 Close Background Apps
Normally apps you open, does not fully closed when you press back button or Home button. For example if you open Netflix and press home button to open another app Netflix will run in background. Due to that your device may run slowly. I recommend you to install third party RAM cleaner app or you can close those background apps using App Manager on settings. For that go to "Settings" -> "Applications" -> " Manage Installed Applications" . There you can select the app you want to close.
Amazon's Web Browser with Mouse pointer
You can install web browser from Amazon. Go to search and type "silk". There you can see Amazon Silk web browser. Install it. In that web browser you can see little circle that act like the mouse. So you can easily navigate between web pages using Silk Browser with the help of mouse pointer that can be controlled using Fire TV remote.