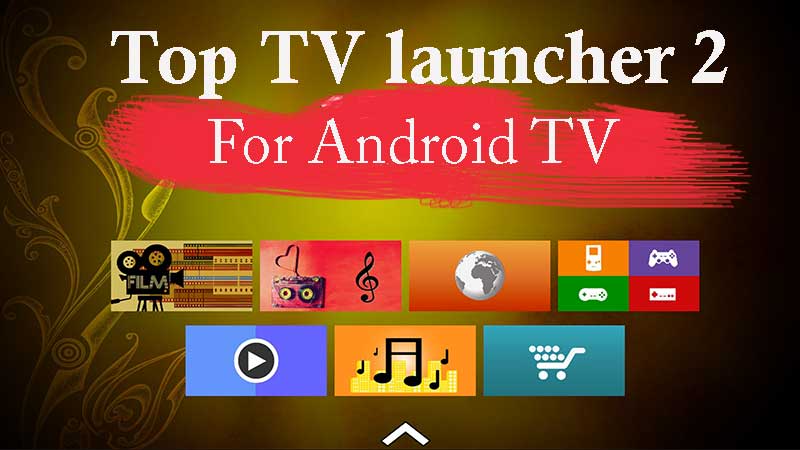 Top TV launcher 2 is made specially for customization. This is one of a kind TV launcher where you have to configure it from start. It is because there is no default apps and games loaded to this launcher. So you have to design your own TV launcher interface using this app. You can customize home screen layout as you want with widgets. Once you install this launcher you have to configure it before use.
Configuring Top TV launcher 2
Open this app after completing TV launcher 2 installation. On startup screen or home screen you can see few image tiles that does nothing. When you click on those tiles you will receive "empty tile" message. Bottom bar of this launcher called "quick launch bar". In quick launch bar you can see "Edit Layout" button. See below image if you can't find it. Click on it.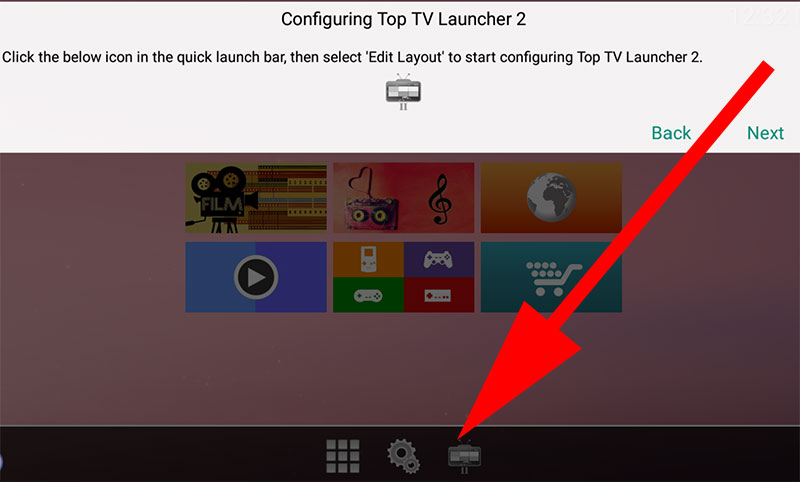 "Edit Layout" mode allows you to configure tiles. You can add new tile, change tile, delete tile, add widget, change text size, change row settings and many more. Since we are at first setup guide click on "Edit Layout".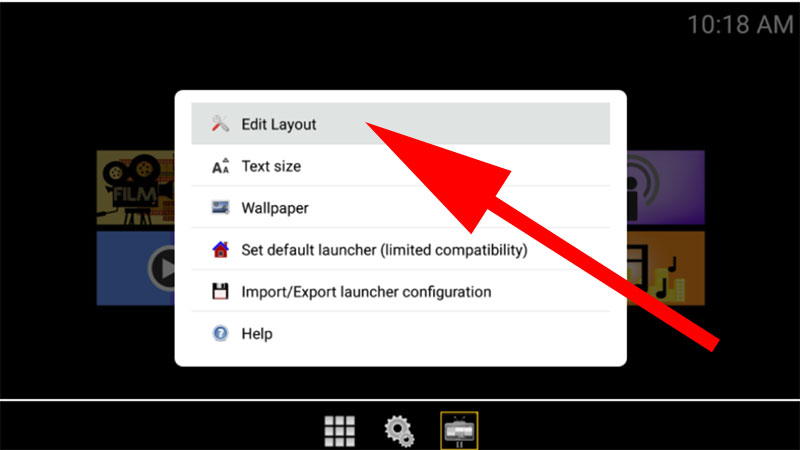 In the home screen you can see plus icons "+" on each app row. You can click on plus icon to add new app or click on existing tile to change it.
Click on Plus icon to add new app to home screen. You will ask to add square tile or large tile. Select the tile format you like. It will create empty tile. Click on newly created tile to configure. You will see configuration options like below. Click on "Add / Remove Applications" to add new app to that tile.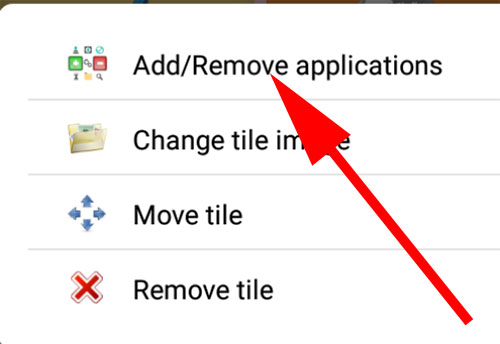 Now select any app from the app list appear. Scroll app list till it reaches the bottom. Bottom of the app list you can see "Done" button. Click on it to save your app selection. Note: You can add more than one app to a tile. When you click on home screen tile you can see apps related to that tile. If you want to assign only one app to tile just select only one and click "Done".
Now change tile image. For that click again on "Tile" icon. You can see "Change Tile Image" option below "Add/Remove Application". There you will have many options like:
– Adding tile image from app icon
– Create tile using icon pack
– Create tile image using your own image
Once all your configurations are done click on "Quick launch" bar. There you can see "Done" button.
Download Top TV launcher 2 APK for Android TV
Top TV launcher 2 available on Google Play Store. This TV launcher is completely free. Click below link to download official version of Top TV launcher 2 using Google Play Store.
If you have Filelinked installed on your Android TV, you can download and install latest version this TV launcher. Enter below filelinked code and search "Top TV".
Filelinked Code for Top TV launcher 2 : 11111111