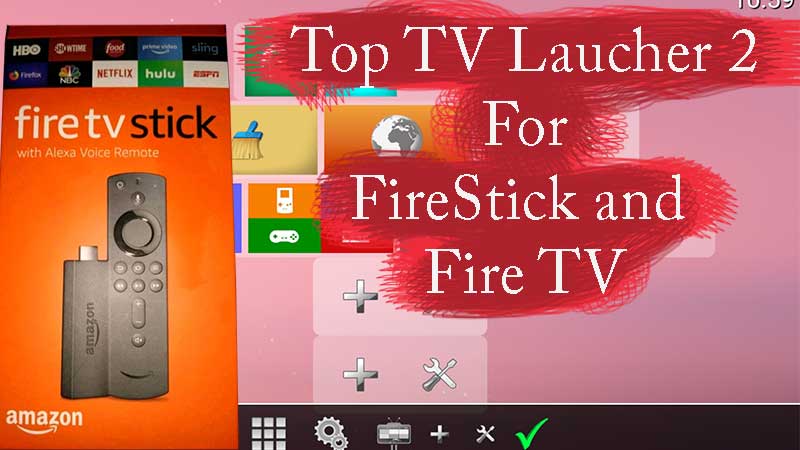 Best way to customize your Amazon Fire TV is by using Top TV launcher 2 for Firestick and Fire TV devices. Out of the box there is nothing to do with this launcher. Everything is empty. Even default tiles appear on home screen are empty. You have to add and customize all your apps and games as you want. Most importantly this Top TV launcher support Widgets. You can widgets anywhere you want.
This launcher has different approach in interface design. Every tile (Icons appear on home screen) can act as a app or a folder. You can even change app image too. If you does not like the image of a app you can change it to what ever image you like.
All apps icons are either box shape or rectangular. On first installation you will present with a nice tutorial on how to edit layout and add apps to home screen. Make sure to read and understand that tutorial. Using that tutorial you can add apps and folders to home screen and categories all your firestick apps.
Below you can see navigation bar. It contain App icon, Android system settings and Edit layout. Edit layout will control all the feature of this launcher. You can change appearance, wallpaper or set this launcher as default launcher on your firestick.
Using appearance settings you can change tile text size, App drawer text size. Those options are very useful if you can't see or read text in your TV. Other than above 2 you can change number of columns in app drawer and tile border.
There are many untold features of this launcher. Download it for free and find those awesome features by yourself. Make sure to follow startup tutorial. It make it much more easier to understand this app.
Download Top TV launcher for Firestick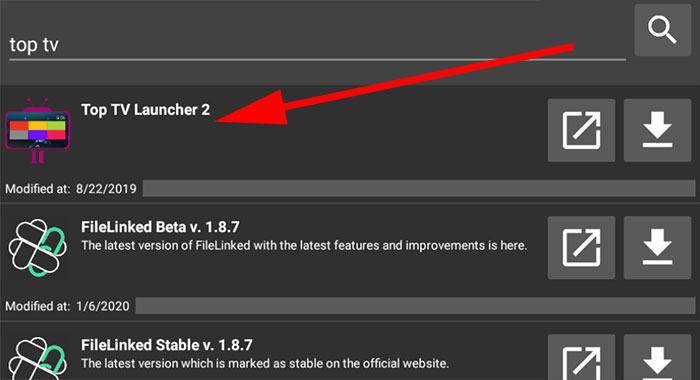 As you know Amazon Fire TV devices does not have Google play store. Best and easiest way to download apps and games is using Amazon App store. Unfortunately Top TV launcher 2 does not available on Amazon App Store. If you have Filelinked app install on your Firestick you can easily download and install this app. Enter below Filelinked code to visit Top TV launcher 2 store.
Filelinked Code for Top TV launcher 2 : 11111111
Now search "top" on above filelinked store of Firestick. First result will be this launcher. Install and use it for free.