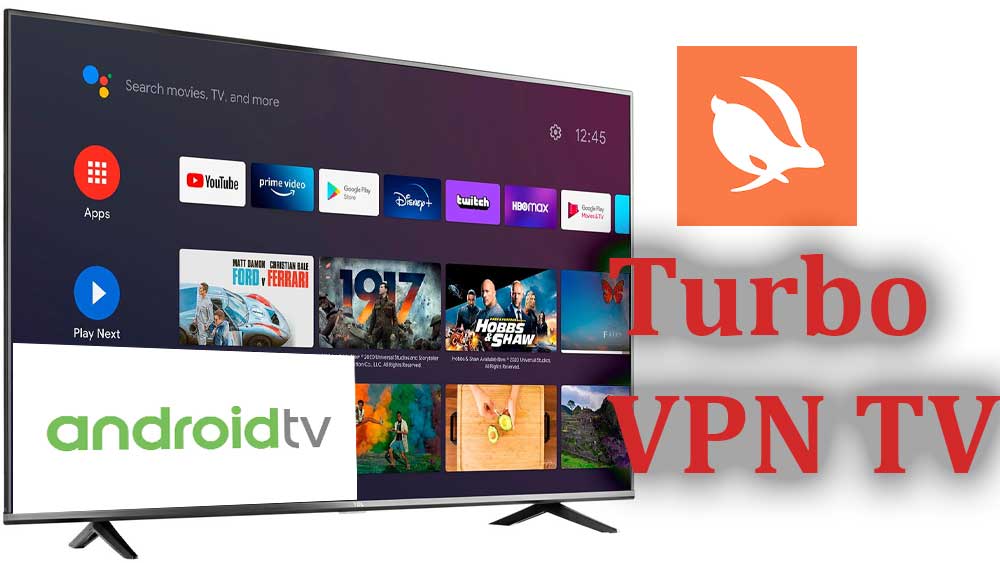 Are you looking for best free Android TV VPN without many compromises?. Then you must consider Turbo VPN TV app. The safest way to browse or stream content by protecting your privacy. Unblock all restricted websites, Movies, TV shows, live events for free. Having this free VPN TV app on your Android TV help you to surf internet and stream content freely, without any stress.
What is Turbo VPN?
Normally when we are browsing the internet without using a VPN the others can see what we are doing. Specially your ISP. That's why you are receiving warning when you use torrents to watch free Movies and TV shows. Others can recognize you based on your IP address. Others can watch things you do while you are online. Your privacy is facing a risk. can have access to your personal data including your important passwords, pin numbers, credit card numbers etc. If you do not want to get hacked then you must install a VPN in your device.
There are tons of VPNs out there in the app market. Of them you have to choose the best one for the Android TV. So, for your easiness and information, here are some points regarding one of the best VPN you can installed in your Android TV. That is Turbo VPN. The most popular VPN among most of the Android TV users. This VPN app use 100 000 000+ users all over the planet. Therefore, it is worthy to try by you too. Available on other devices too.
Features of Turbo VPN TV
There are tons of pros with this superb Turbo VPN apk. All those advantages lead you to have a better and a trusted online experience
privacy protector
As mentioned earlier, the Turbo VPN is one of the best VPN service available to stream content at high speed without dropping internet speed. The services offered FREE for all the Android users. The main service offers are acting as a privacy protector.
IP address which will leads for the easiness of recognition. But there are some disadvantages blend with this recognition. As stated above a third party can watch your online activities. So, to avoid such circumstances Turbo VPN helps a lot. The VPN hides your real IP address and gives you a fake IP address. That fake also gets change from time to time. The changing IP addresses shows different locations. There by no one can know exactly about your true identity and your online activities. Through this mechanism, it protects your basic right of privacy without any doubt.
It is not an exaggeration to say that this VPN allows you a faster connection plus safer connection.
Faster online experience
Turbo VPN TV ensures a fast connection with the internet. Regardless of the activity you are engaging. It allows you to watch movies, TV shows, Sports events and etc. without getting slow. Though you are a game lover there no problem with the speed. You can play games with ultra-fast speed if you have high speed connection.
Together with the above-mentioned advantages there are some more advantages that you can relish. Some of them are:
Enjoy any content from anywhere of the globe
Unlimited Proxy experience
Free services
Compatible with many networks and data carriers like Wi-Fi, 3G.
Download Turbo VPN TV App
This VPN TV app freely available for all Android TV boxes and Fire TV devices. Amazon app store does not have this VPN app. For Fire TV devices like firestick, Fire TV Stick, Fire TV Stick 4K, Fire tv cube and others had to Aptoide TV or Filelinked. Amazon App store contain VPN app similar name. But those are not the real Turbo VPN app available for Android TV. All can use Aptoide TV to install this VPN app. However there is not separate version of Turbo VPN that is fully compatible with Android TV. Therefore you may experience some hiccups. It may be more comfortable to use this VPN app if you have Mouse Toggle app or separate mouse connected to your TV.
First download and install latest version of Aptoide TV app. Click here for Aptoide TV installation guides.
Click on Aptoide TV Search Icon.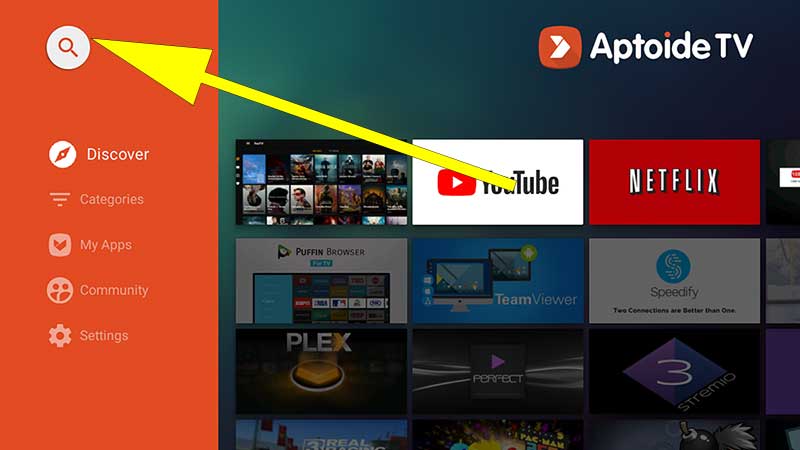 Now type "turbo vpn". You will see "all results" section on results. Go to "all results".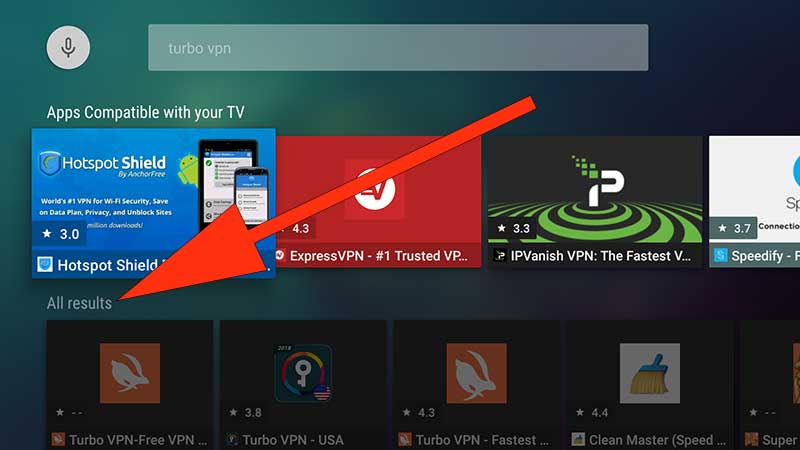 There you can see this VPN app. Select it.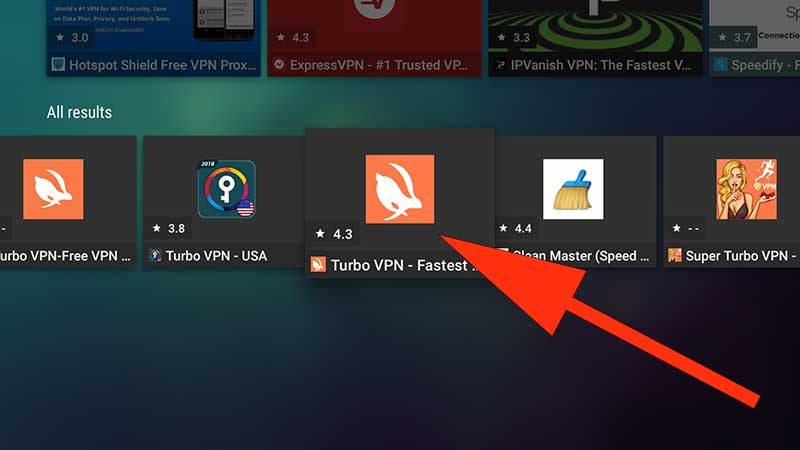 Now click on "install" to begin installation.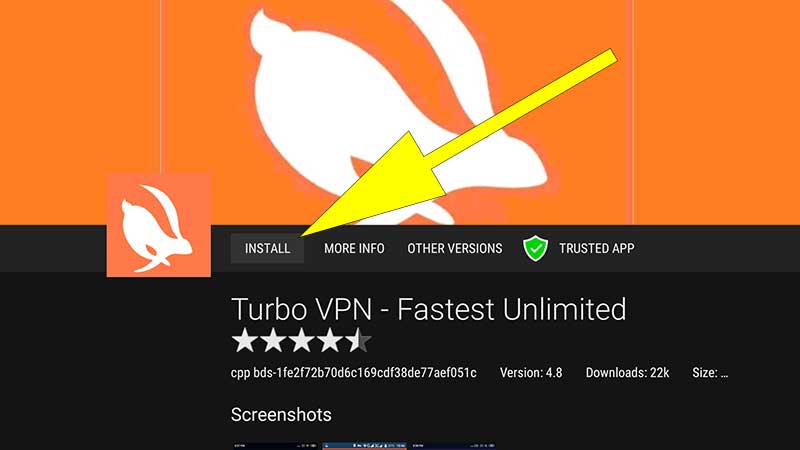 That's all. Mention your problems in comment section.