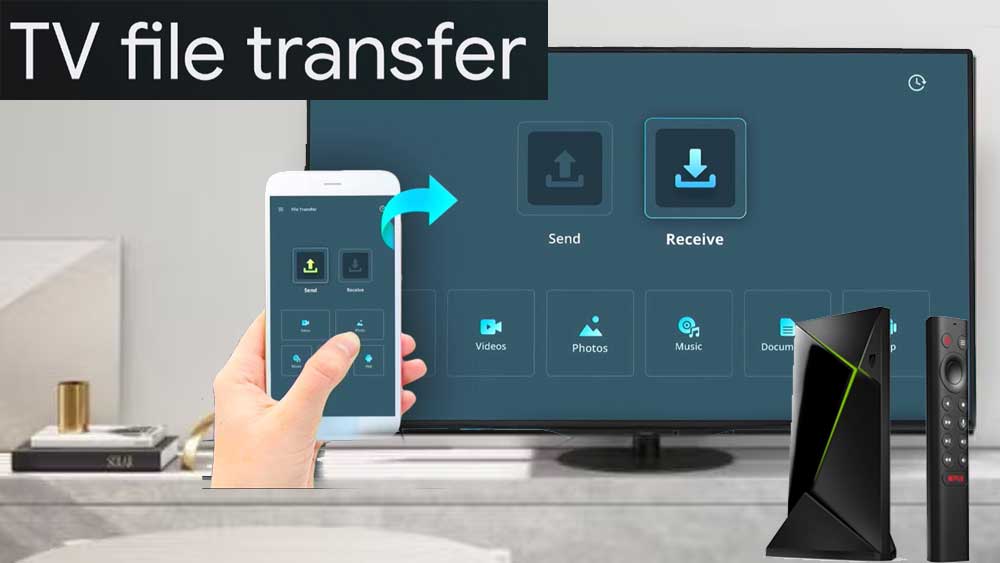 The TV File Transfer app is a one of a kind app designed for Android devices to transfer files effectively. The program is made to make it simple to transfer files from your phone or tablet to your TV so you can watch your preferred media on a much larger screen. This unique application was designed by SM Infotech and it gained significant popularity in the app market since its release. There are many key features and functions included in this application which provide users with number of benefits in the area of transferring files and media.
Features of TV file Transfer App
Using TV File Transfer has a number of benefits, one of which is its ease of use. The app's simple and clear user experience makes it simple to use and navigate. Connecting your phone and TV to the same Wi-Fi network, choosing the files you wish to transfer, and tapping the transfer button are all that are required to transfer files. The speed of TV File Transfer is another noteworthy feature of this special application. Even when dealing with large files like movies or TV series, the app uses cutting-edge transfer methods to make sure that your assets are sent fast and effectively. This makes it perfect for customers who wish to enjoy their media without latency or buffering on a large screen.
Photos, videos, audio, and documents are just a few of the numerous file formats that TV File Transfer offers. This implies that you can easily transfer all of your favorite media to your TV without worrying about file formats or compatibility difficulties that arise usually.
The requirement that your TV be linked to the same Wi-Fi network as your phone or tablet is one potential drawback of TV File Transfer. If you're trying to transfer files while away from home or if you're using a TV without Wi-Fi, this could be an issue. Overall, the TV File Transfer application is a great option for users who wish to easily enjoy their movies on the big screen. The application supports a large number of file types and is quick and simple to use. TV File Transfer makes it simple to transfer your files to your TV, whether you want to watch your favorite movies or listen to your favorite music.
By simply searching the app on the available platforms and by downloading users can easily take use of the application. It is easy and 1 2 3.
You can sideload free Movies and TV shows apk files using this app. Download whatever the apk file you want to install to your Android phone and use this app to transfer downloaded apk file to TV. You can use TV app stores like Applinked, Filesynced or Unlinked to install app. Those app stores has many free Movies and TV Shows applications that can be access just using Applinked codes, Filesynced codes and Unlinked codes.
Conclusion
The unique TV File Transfer app is unquestionably a worthwhile option to consider if you're looking for a file transfer app for your Android device. It's a fantastic alternative for anyone who wishes to quickly and effortlessly transfer their files to their TV thanks to its simple design and many practical features. Aptoide TV app store also allow user to transfer apk files to TV. But does not provide this much features when sharing files with TV. The software is the best option for anyone looking for a quick and easy file transfer solution because it is totally free to download and use. Download it and enjoy!
Install TV file Transfer on Android TV
Follow below mention instructions to install this app on your Android TV. Support all most all Android TV boxes including Nvidia Shield TV, Nvidia Shield TV pro, Mi BOX, SkyStream, X95 series and more. First open "Google Play Store" application. Then go to search and type "tv file transfer". You will see this application on search results. Select it.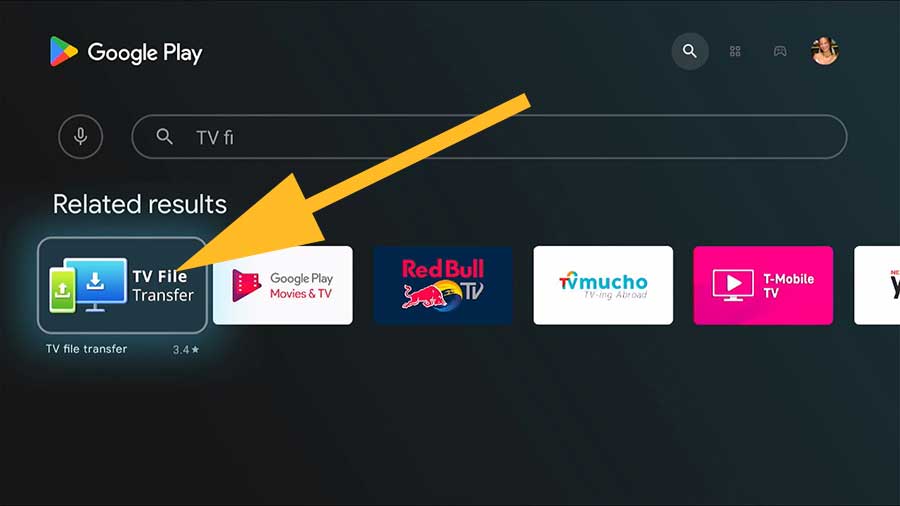 Now select "Install" to begin installation.