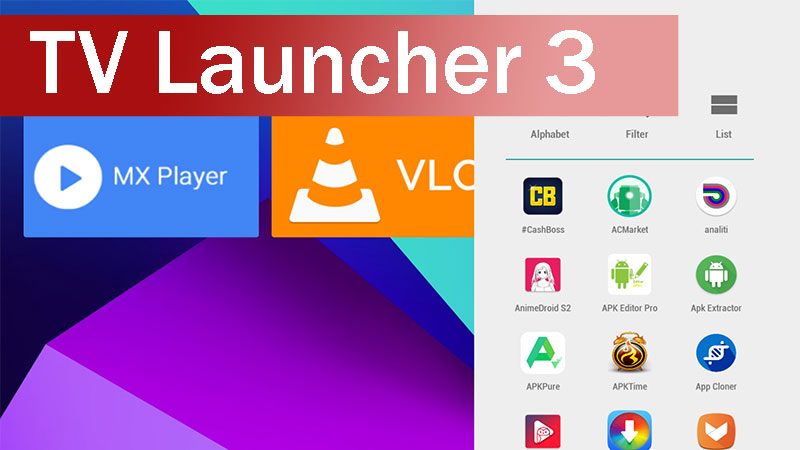 TVLauncher is one of the trending and highly customizable TV launcher out there for Android TV. It is because this TV Launcher developed from ground up to this level. Mainly focused on using the TV with your remote and controllers. The updated version of TVLauncher which is TVLaucher 3 is the one that may users love and popular. Version 3 update was received after few years of previous updates.
Actually this is one of the best true customizable TV Launcher out there. Free version of this have advertisements. You have to pay in order to remove those ads. Other than that this will allow you to customize and arrange all your Apps and games nicely.
Features of TVLauncher 3
There are lots of features of this app. Here only main and interesting features will be discussed. Once you open this TV launcher you will see four default sections as
– Favorites
– Media
– Games
– Utilities
Unlike other TV Launchers this launcher comes with empty screen with above sections. It was done in order to arrange all those apps according to your preferences. Under each section there is plus ( + ) icon. Click to add apps to those sections. I have added my media players to Media section.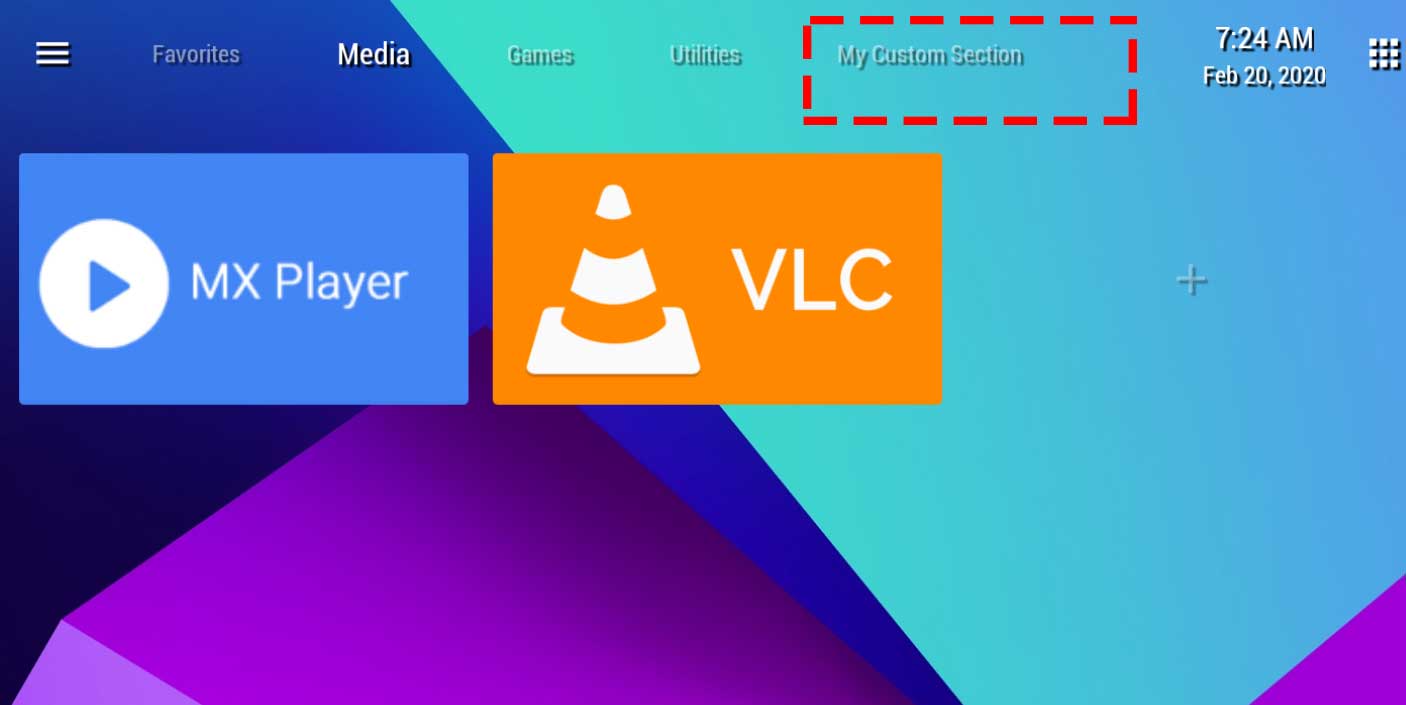 You can add many sections as you like. I have added "My Custom Section". You can see that in above picture next to Utilities. Create your own sections and categorize your Android TV apps as you like. You can delete those default sections or rename them if you want.
Sections
You can access the main menu by clicking three line square at top left corner. There you can see " Manage Sections". Under manage section you can edit any section you like or create new one. You can change color, icon, position of a icon.
Themes
Theme also available inside the Main menu. Under themes you can choose to extend launcher all the way to edges. So there will be no padding or margin between app icons and TV screen. You can choose between Dark color menus or light color menus.
If you does not like sections names you can change those names to icons. If you have many sections it will be nice and clean with icons.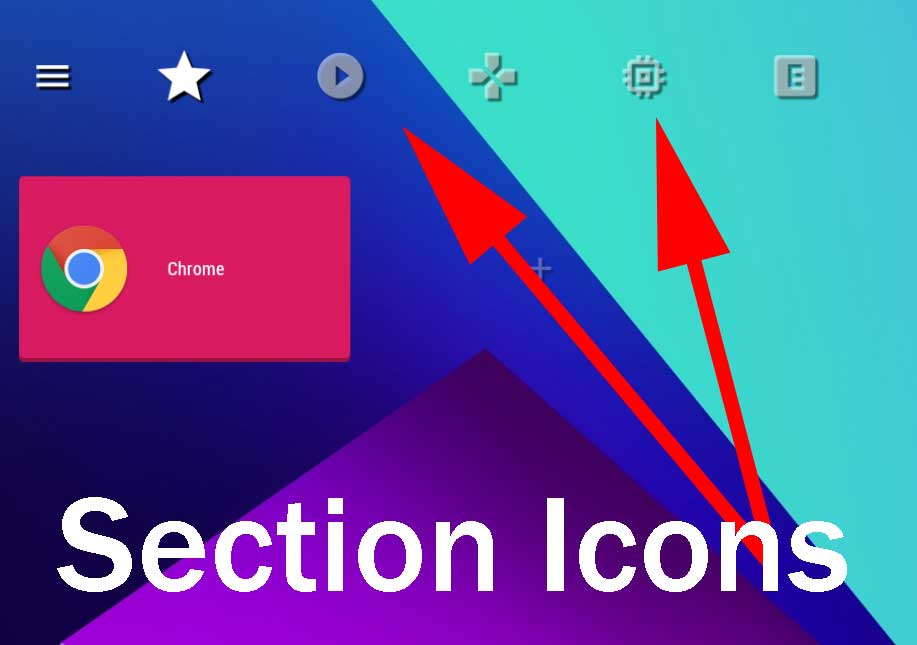 Settings
Below theme settings you can see "Settings". Below listed some of things you can change and do on settings.
– Can go to Android TV settings
– Hide / Show Navigation
– Change Android TV wallpaper.
– Change background animation
– Change animation inside applications
In right top corner you can see dotted square icon. It will show all the Android TV apps. If there is any app that is rarely open and does not need to be added to sections you can open those apps by accessing all apps sections using that button.
Download TVLauncher 3 Android TV
TVLauncher 3 available on Google Play Store. If you Android TV support Google Play Store services you can directly download this app from Play Store. For that go to Android TV search and type or say "TVLauncher". If you are confused finding correct application click on below link to visit Play Store Download Link.
For other devices can use Filelinked to download latest version of TVLauncher.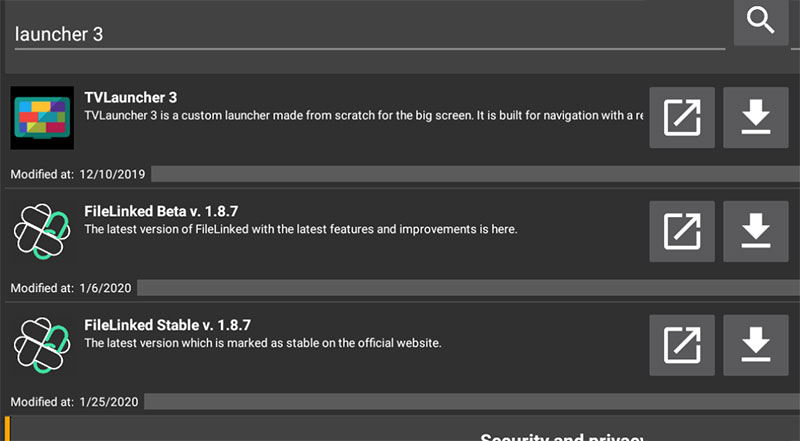 Filelinked code for TVLauncher 3 : 11111111
Search "Launcher 3". Top most result will be the TV launcher 3.