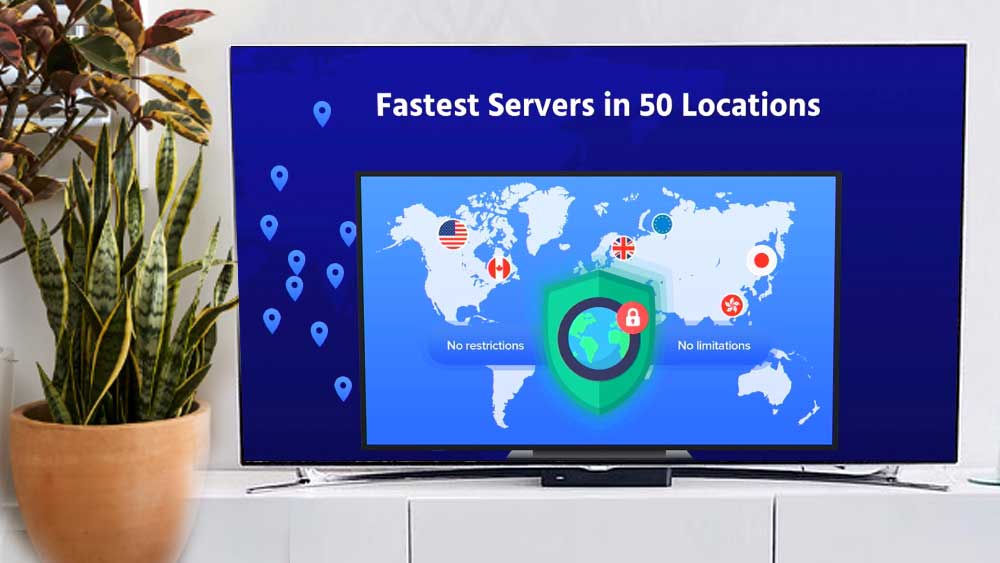 Table of Content
Browse and stream videos privately and securely using VeePN TV app. Best Android TV and Fire TV VPN to hide all your online presence on internet. Safely stream or watch online videos on your TV with VeePN VPN App.
Ensuring Security
Security has been one of the primary and mandatory concern of the humankind since the early centuries. Physical security has been ensured by locks, guards, fortresses in the ancient world, and other means.
With the development of technology and the apps that have been built to ensure security, privacy and safety apps have reached new levels. You can now operate your house locks with your smart device simply by just a few clicks on an app. This has been made possible due to the exemplary development of apps and technology.
However, have you ever wondered if you are really safe out there on the devices that help provide your physical safety? Of course, security in the digital world is just as important as in the real world out there. When dealing with numerous apps, web servers, and public networks, you need to ensure that your sensitive data and digital assets are not exposed to the wrong hands.
This could lead into the violation of the CIA triad of confidentiality, Integrity, and availability of your data on the internet. You might also want to ensure that your identification is kept a secret at certain times when you access certain sites. Therefore, why not hook yourself to the best app, the VeePN VPN app that will ensure your safety and privacy at all times no matter where you are or what you are doing.
Features of VeePN VPN
App is built specially to protect all of your data and protect your Smart TV and sensitive information from hackers so that you no longer need to worry when you use the internet and its services to watch movies and browse web.
The app offers a free 1 day trial so that you can check out its features yourself at ease and decide if you want to be a part of this amazing experience.
Offers a wide range of features that makes the app stand out from the rest. This app comprises of over 1500 servers from around the globe and user-friendly apps and interfaces for all users despite their technological knowledge.
Also comprises of extraordinary protocols for encryption so that you know your data is safe while using the app.
While maintaining the best quality and speed requirements for all its users around the world, VeePN VPN makes sure that all units and locations around the world possesses a smooth as well as a super-steady connection at all times. This will helps to stream high quality Movies, TV shows using the VPN without any issue.
You can also switch between countries and locations of your choice on the app while using your internet privately and safely. As a result you can watch Movies and TV shows that are not available for your country easily.
The simple interface allows all users to smoothly navigate themselves through the app and unblock sites of their choice in just a matter of seconds. Furthermore, stores no information of you, your device, your internet data, IP address, and other information at any time. so, you can ensure your privacy at all times.
Also allows you offer safety to 10 devices from the same account! Stay calm and stay safe with VeePN!
Install VeePN VPN on your Smart TV
This is a TV VPN that work smoothly using TV remote. You can use all its features and functions just using TV remote. Support all most all Android TV boxes, Android TV Sticks, Google TV, Chromecast, Amazon Fire TV, Fire TV Sticks and more. For devices that does not able to install this app using default app store can use Applinked, Filesynced or unlinked.
Install on Android TV
First open Google play store application of your TV. Then go to search type "veepn". You will see this application appear on search results like below picture. Select it.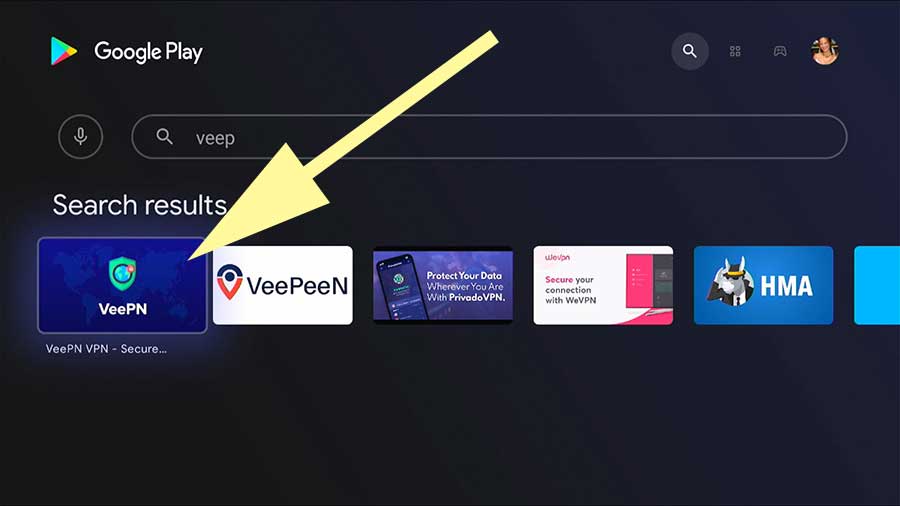 Now select "Install" to begin installation.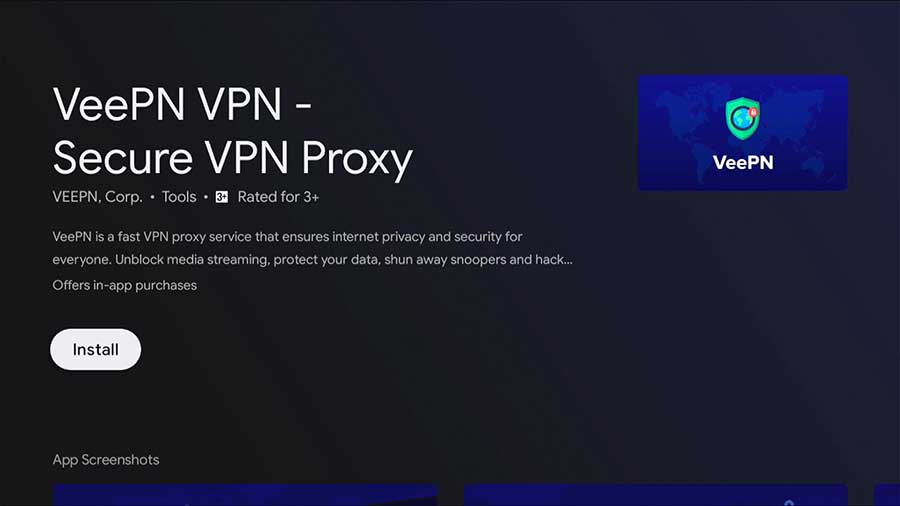 Install on Amazon Fire TV
No need to search all over the internet for looking better VPN app. Now you can install VeePN VPN app on your Amazon Fire TV using default app store. Support all most all Amazon Fire TV devices Omni series, Insignia Series, Fire TV cube, Firestick 4K, Firestick lite and all. Follow below mention instructions on how to install VeePN VPN app on Fire TV with images.
First open "App store" of your Fire TV. Then go to search and type "Veepn". Then select your typing like below picture to show search results.

Select this VPN app from search results like below picture.

Now select "Get" button to begin installation.