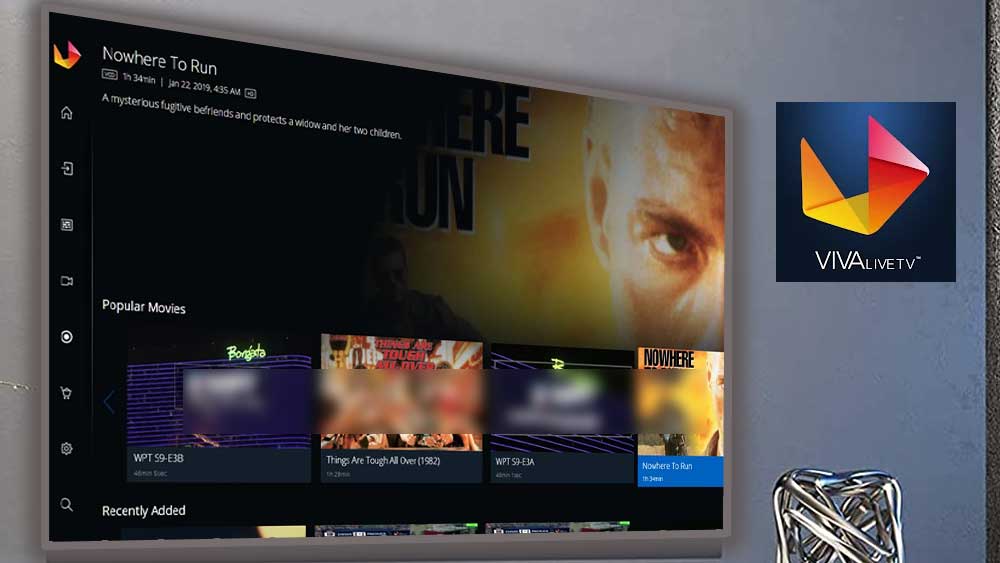 Android Live TV app for all Android TV boxes, Fire TV devices and Chromecast. Use VivaLive TV app to access all your favorite TV shows and channels.
Need Relaxation to Cool
Wherever in the world the most noticeable thing is people in a rush. With more and more material satisfaction seeked by people they need to boost their personal financial incomes. This is evident by many, engaged in multi jobs.
After 8 hours of work in an office some take upon another like engaging in running a cab. On top of this the family affairs need to be attended to. All of these contribute to the rush. End of a day people are physically tired and mentally stressed.
Since it is a well-established fact that stress kills, makes it of paramount importance that the people engage themselves in right ways to bring in that much needed relaxation to cool them off and to maintain a balance between work and relaxation.
Under these circumstances people must appreciate and be thankful for the developments that has taken place to offer them ways and means to relieve themselves from stress. One such great development is TV Apps that could be easily installed in a TV box or any other smart personal device. This has made possible to view TV easily at anytime.
TV viewing is one of the most popular indulgence of the people the world over. Kids, Elderly, Males and Females all of them make a huge TV audience.
VivaLive TV app
Here's more good news. To bring in the best of what a TV could offer is now available in an App. It is the most popular VivaLive TV App. With it in your smartphone or similar smart App will make one and all to find the max satisfaction and relaxation. Here's a brief of this super App.
VIVA TV APP is unique and stands apart from other similar Apps.Belonging to Viva Entertainment Group the global entertainment giant VIVA connects content owners and video distributors to deliver premium content to any smart device and TV.
LIVE CHANNELS – 426 super best channels for live streaming. Wow! Amazing.
SPORTS – FN Warriors Wrestling, Sports TV plus, Boxing Spotlight, Race Central, Fight Night TV, Hard Knocks, Poker Night in America, Ski TV, English Football, Wrestling Spotlight, etc.
ENTERTAINMENT – 0003 Action, Hollywood Creative Academy, Slap Tech, Celebrity Scene TV, Comedy Dynamics, AWE Plus, VOLTY, Casa Comedy, Captiva TV Camera 809, Platinum TV, ECOVISION, INTV, etc
MUSIC – Viva Music, The Country Network, Music Legends Network, BOX Playlist, Play TV, Hits 360, CTV, Vision NDV, etc.
PEOPLE & BLOGS – Frontliners TV, Business by Binge, Food TV by Binge, Yoga Fit, Investor Brand Network, Capital 21, UNIANDES, TALK! With AUDREY, etc.
TELEVISION – Miami Talents Television, Asia Channels, Arabic Channels, Mexico, Argentina, etc.
The VIVA Live TV is guaranteed to make all its users spellbound. With such a variety of super live broadcasts covering all areas of TV broadcasts will leave the users of the App hard to make a decision as what to view. No worries with the App in your smartphone you could enjoy the max views at any time, anywhere. Make TV Viewing a brand-new experience with the super amazing VivaLive TV App
Download VivaLive TV app
This app not available for all Android TV boxes and Amazon Fire TV devices via its default app store. You can search on Play Store or Amazon app store to check. You can try third-party TV app stores if you are unable to install this application using default app store.
There are many TV app store that you can use. Some of them are AppLinked, FileSynced, UnLinked, ApkTime and Aptoide TV. Best and easiest way is using Aptoide TV store. Because it works similar to Play Store and allow you to install Android only apps on TV.