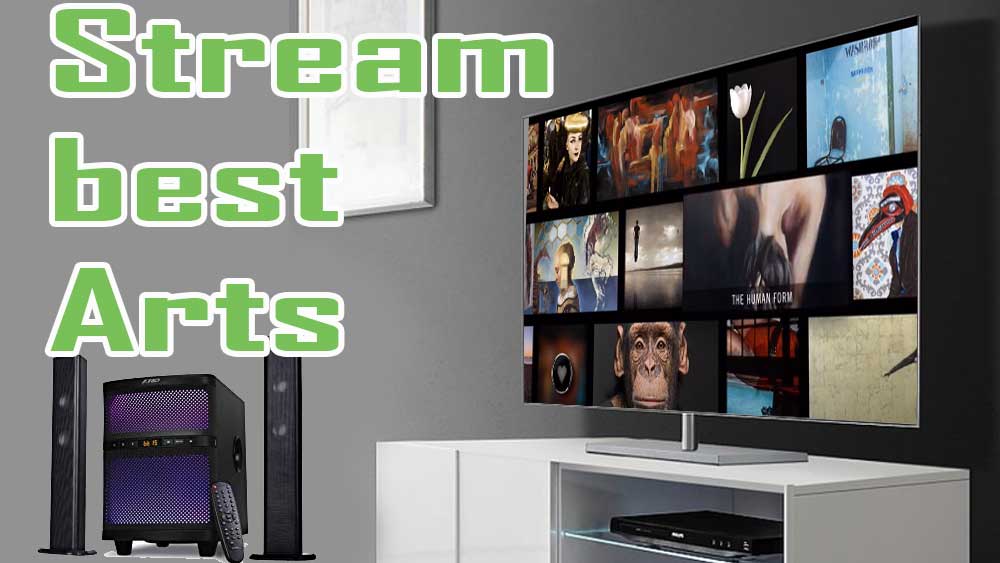 Loupe gives you a visual art or paintings streaming experience. The best way of clamming yourself by watching your favorite visual arts. If you are a person who enjoys watching artworks/pieces that calm you, then this is the best application that can be easy with no effort to get it into your hands for free.
Visual Art experience on TV
Give the users a premier visual art experience on TV, Computer/PC & Phone as well.
The works are used by featuring artists all over the world.
This application is free for Web users & requires downloading it for free for other users.
This application is streamed with Apple Tv/ Pluto Tv/Android Tv / Samsung Tv plus and Pluto Tv and more.
Loupe also has been ranked number one as a lifestyle app in 40 countries, and Loupe offers the closest thing to your private art museum making it unique and best.
The Loupe can be downloaded through the play store and also can be used through the loupe websites as follows Lourpeart.com and @Loupe.ART.
Features of Loupe Arts app
1.Visual art streaming experience
Able to stream any of the claiming/stunning art collections by artists around the world.
Make the view of the screen full screen, so there are no distractions can only view the artwork.
Able to adjust the speed of the movement of the artworks.
Create your art collection.
Login to the favorites and purchase the artworks.
Buy the art you love
The artwork collection has fine art prints & originals.
There are more than 25 expertly curated loupe channels. Those are specially crafted to suit your mood or desired ambiance.
Loupe gets an update every week.
2. Pair with your streaming music platforms
Loupe needs to pair with any music app to provide the music.
Selected music playlists can be paired with the loupe channels.
Open your favorite music player such as iHeartRadio, Deezer, Google Play Music, Spotify, Pandora App, or any music app, so that can be paired and connect to music as well. (both apps will run at the same time).
3.Immense yourself to the loupe world
You can watch popular channels. There are best popular channels that are hand selected by Loupe's curated team such as "GRAPHIC STYLES", "FASHION EDGE," "ABSTRACT," "SURREAL/PSYCHEDELIC", "TRANQUIL IMPRESSIONS" (street art, etc.), "PLACES I NEVER BEEN" and the "CURATOR SHOWCASE".
Download Visual Art Works streaming app for Android TV box
Loupe app available for free install on Android TV boxes using Google play store. For Amazon Fire TV devices you can use Amazon App store. If you are unable to install this application using Play Store or Amazon App store, you can use third-party sources like Filelinked and Aptoide TV. For Filelinked you have to find correct filelinked code. It not you can download Loupe apk and add it your own Filelinked store and install it on your TV. Support all most all TV boxes including Nvidia Shield TV, Shield TV pro, Mi BOX S, Mi TV Stick, Fire TV Stick, Fire TV Stick Lite, Fire TV Stick 4K, Fire TV Cube, SkyStream and all.
Below describe how to install this app on TV box using Play Store. First open Google Play Store application on your TV.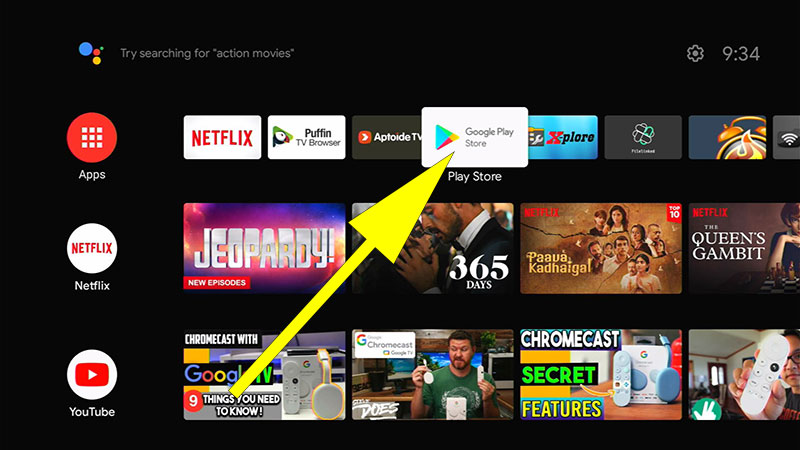 Now go to search area and type "loupe". You will be able to see this application on search results like below picture. Select it.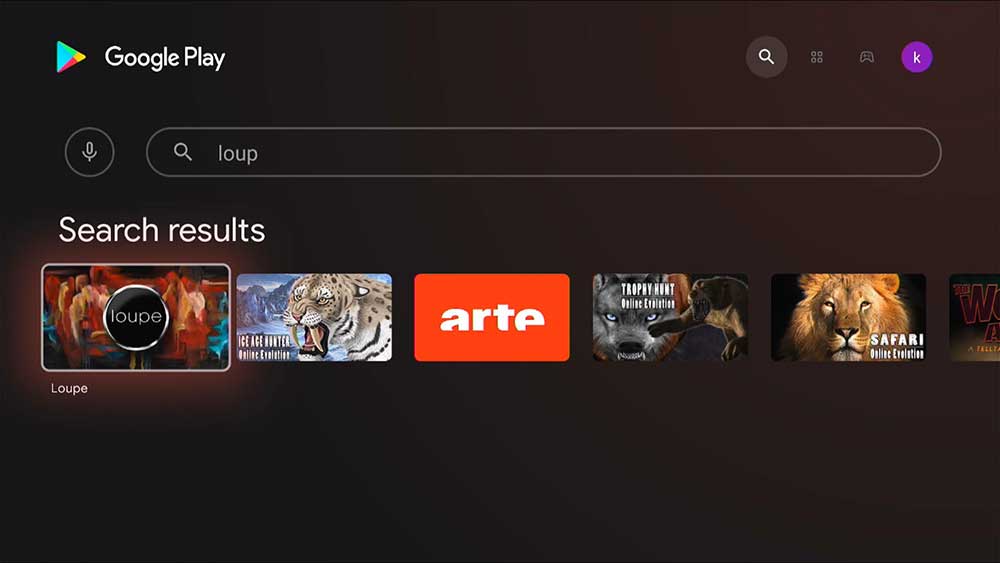 Now select "Install" to begin installation.