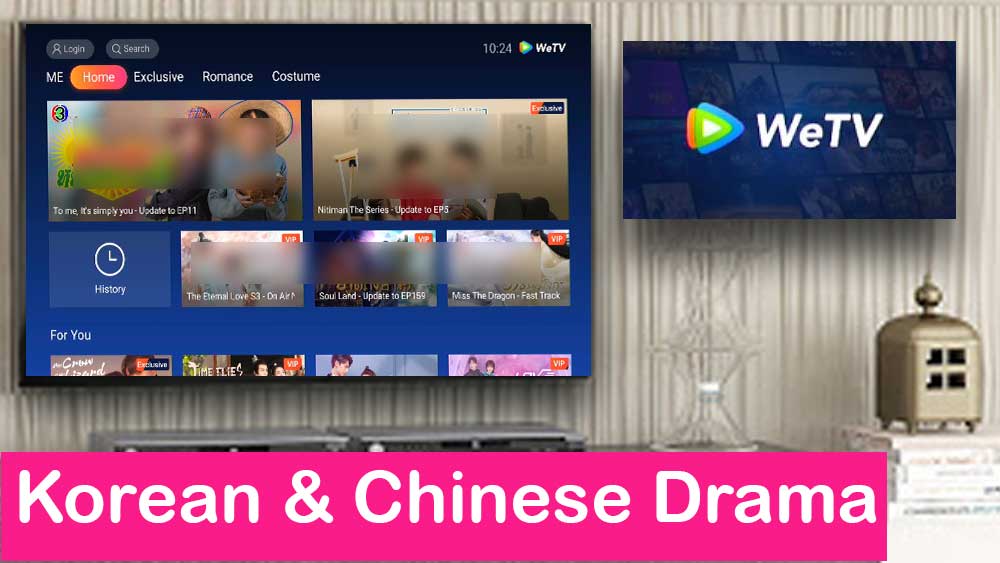 No matter where we are from, we all love to watch Chinese and Korean TV series a lot. Normally we are calling them as Cdramas and Kdramas. We all love them regardless of their nationality. This is true for me also. I also prefer a lot to watch these amazing drama series whenever I am free. recently I found a nice app to watch my favorite pieces to the heart content. That is through the app WeTV.
This is simply a video streaming app that allows you to watch thousands of Chinese dramas and Korean dramas especially. This lets you to enjoy finest watching experience. you can stream thousands of dramas and series of genre via the app. This is free and you can download this app very easily on your Android devices. Whenever you feel bored simply open the app and begin to watch your favorite episodes.
Features of Chinese and Korean Drama App
Below listed some of the features of this drama streaming app for Android TV and Fire TV. Feel free to find all the features by installing this app.
Thousands of drams to watch
As mentioned, the library of the app includes very interesting shows and series. And there are some variety shows also. These are arranged in a nice way so that you can find them very easily. The design of the app is very easy and simple to handle.
Subtitles
This is the feature that led me to love this app than the other similar apps. Most of the time I couldn't find this type of app with subtitles as I don't know Chinese or Korean. But this app is nice in providing subtitles. Not only in English. But there are many languages to choose from according to our convenience. Now with this app the language doesn't matter to relish these dramas.
Pick up from the recent
This feature of the app allows you to begin from the place where you left earlier making it very easy to watch the same.
Watch offline
This feature lets you to search the favorite drama and lets you to download it easily so that you can watch it in offline mode.
Other important settings
There are some other settings like ability to select the video quality based on your capacity and reference and ability to adjust volume and the brightness by swiping the screen up and down easily. Plus, you can skip the video 10 seconds forward or backward by swiping left and right. I find all these features are very helpful in watching my dram via this nice app. Keep in touch with all the episodes of your chosen dram with this app WeTV.
Download WeTV – Best Korean and Chinese Drama for Android TV BOX
You can easily install this application via play store TV for Android TV and Google TV boxes like Nvidia Shield TV, Shield TV pro, H95, H96 MAX, SkyStream, Mi BOX S, Mi TV Stick and more. This application does not available on Amazon App store. So you won't be able to install WeTV on Fire TV devices using Amazon App store.
In order to install WeTV on Android TV boxes without Google Play Services and Amazon Fire TV devices ( Firestick ), you have to use third party app store like FileSynced, AppLinked or Aptoide TV. For TV app stores like AppLinked and FileSynced require TV codes. Those TV codes are used to access app stores created by users.
Below describe how to install WeTV on Android TV box using play store.
First open play store TV app on your TV box.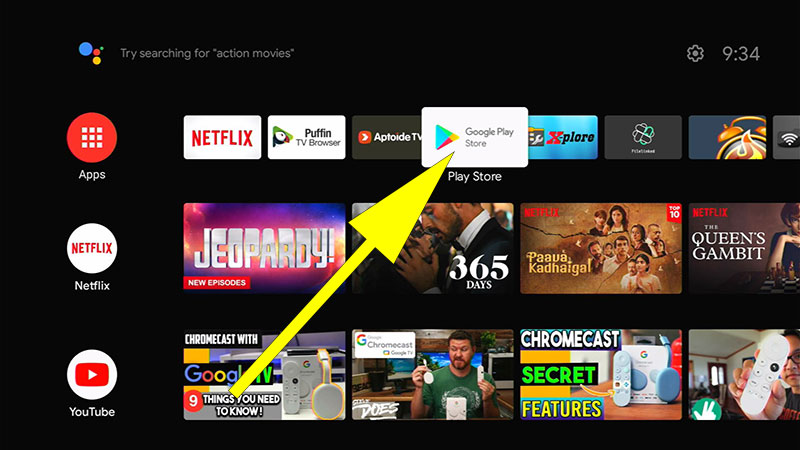 Go to search and type "wetv". You will see this application appear on search results like below picture. Select it.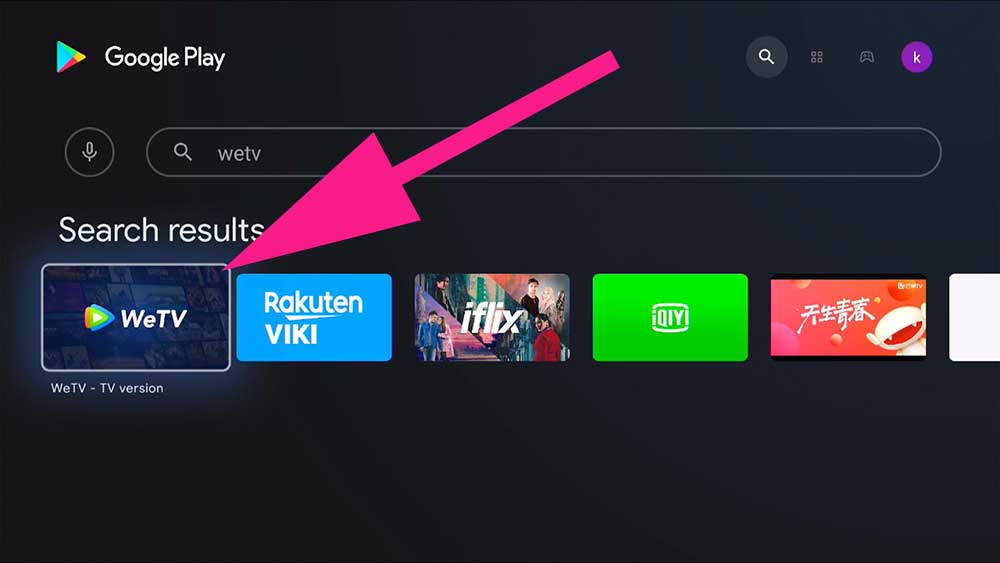 Click on "Install" to begin installation.