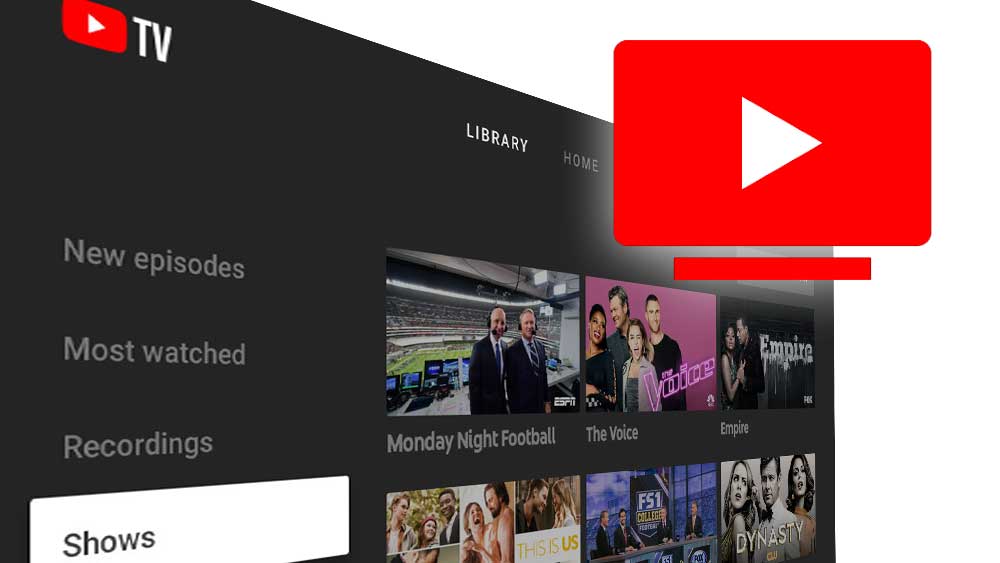 There are many Live TV or IPTV apps available for Android TV boxes. But none of them has better user interface that workout seamlessly with TV remote. YouTube TV is a separate app from YouTube that offers Live TV or cable free TV service for your Android TV. This app support all most all Android TV boxes including Nvidia Shield TV, Mi BOX S, Mi TV stick, SkyStream, H96 MAX and more. You will find news, live sports, and many more on this app.
Previously YouTube TV wasn't available for Amazon Fire TV devices via Amazon App Store. Now you will be able to see this application on Amazon App store. Use default app store on Fire TV devices to install this application. Support all Fire TV devices like Fire TV Stick, Firestick 4K, Firestick Lite and more. Click below link to install this Live TV app on Fire TV.
How to install YouTube TV on Fire TV
Live TV app for Android TV.
Do you remember the days when we were young and would look extremely forward to watch our favorite movies, shows and cartoons on TV? We would rush back from school, sit in front of our television, and delve into a world of super adventurous fantasies all thanks to the lovely shows that aired on TV. And we also would rush around the house to do chores so we could make it just in time for our favorite shows.
Back then people were stress-free and always made time to spend their leisure time productively with some entertainment. However, with the development of the world and its beings, the workload per person increased rapidly, leaving each individual with a severe amount of stress and a heavy workload. This took away all our free and leisure time enjoying our favorite modes of entertainment.
However, with the development of technology and smart devices, the TV has made it all the way to our devices that fit our palms and hands itself. YouTube TV, an app brought to you by 'Google LLC' will definitely make you feel closer to your younger days and help you relax your mind with some of your favorite entertainments.
The features of YouTube TV make it super convenient and easy to use. It is cable-free and requires no hassle of setting up a cable box or any other connections. All you got to do is download the app to your Android TV and enjoy major broadcast and cable networks such as ABC, FOX, NBC and many more. You can also create up to 6 YouTube TV accounts at your home so that all of you can enjoy all your favorites on one single platform with absolutely no hassle at all.
If you hate commitments, you don't have to worry one bit because it also allows you to cancel anytime by checking out their free trial! It consists of all subjects and genres such as cartoons and educational programs for kids, news channels to stay updated on what is happening around the world, entertainment to enjoy all your favorite movies and TV shows and many more.
You might've had a long day at work and just seeking for some entertainment, or just looking out for a productive way to keep your kids occupied, or you could even be travelling and stuck in a major traffic jam that's about to bore you to death. But do not worry as YouTube TV has got your back through it all! If you've been longing for some cable-free live TV that is super exciting and includes no hassle at all, and also keeps you entertained up on your toes, YouTube TV is the best choice you could make.
Download YouTube TV for Android TV
YouTube TV officially available for both Amazon Fire TV devices and Android TV devices via default app store. Therefore do not use any third party sources to install this application. It may steal your sensitive information and cause harm. Therefore use Google play Store TV on your Android TV box to install latest version of this app.
YouTube TV app does not available for all devices and all regions. If you are unable to install this application on your TV BOX using default app store, try using below method.
First download and install Aptoide TV.
Go to search and type "YouTube TV". You will see list of applications appear on compatible list. Scroll and find top rated YouTube TV app that is compatible with your TV.
Select it and press "install" to begin installation.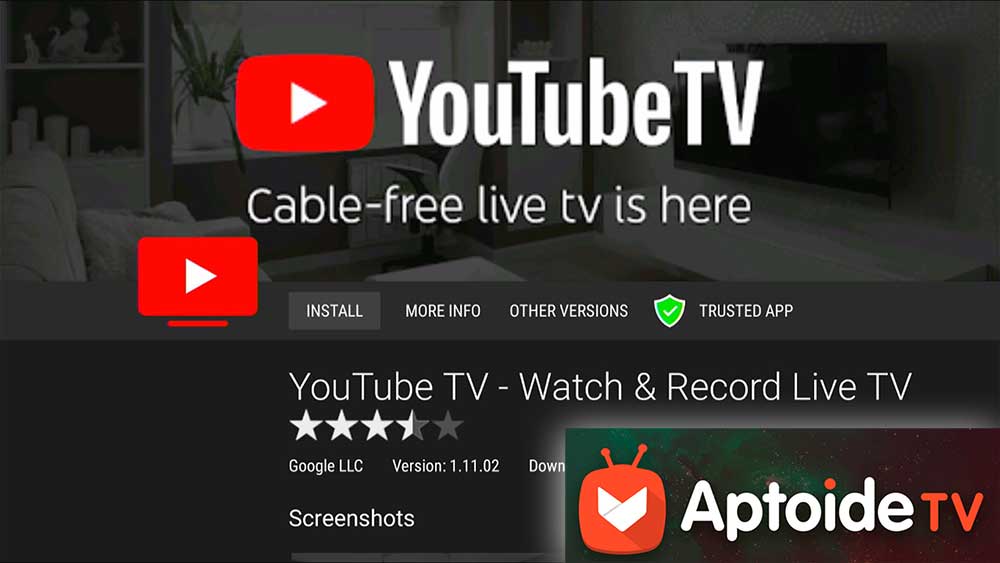 Aptoide TV is not only option to install on your TV box. There are many third party app stores that you can install and enjoy this TV application. If you does not like YouTube TV to watch Live TV channels, you can install free IPTV app from third party Android TV app stores like AppLinked, FileSynced and UnLinked. There are many services that offer free IPTV for TV.