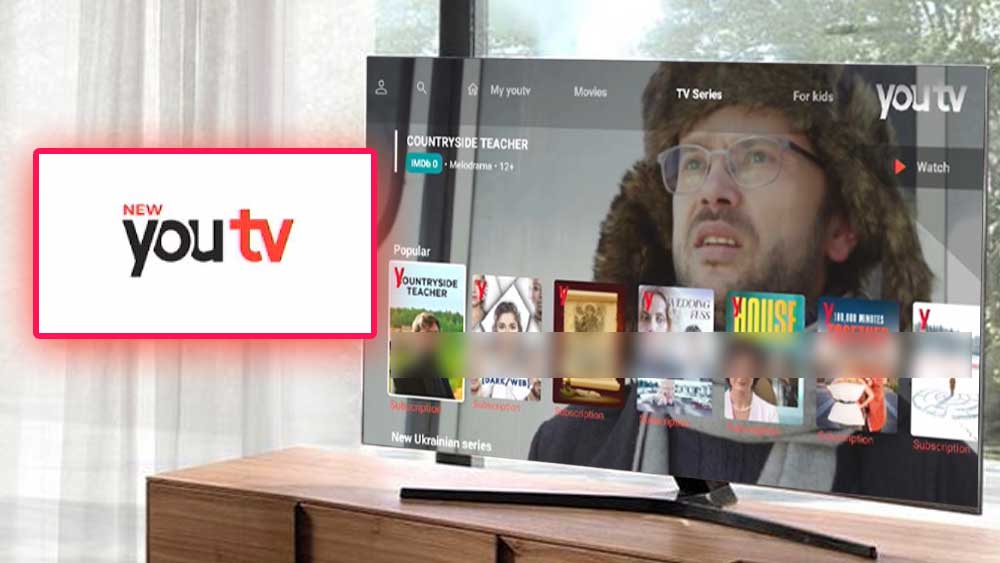 Watch TV channels, radio channels and school online on Ukrain for free YouTV app. You can watch Ukrainian Movies and TV shows now on your Android TV and Amazon Fire TV with this app. Contain more than 180 plus free channels, 40 plus radio stations and 18000 plus movies.
Television
Television is indeed recognised as one of the most extraordinary innovations of humankind. Not only does TV allow us to experience entertainment at the comfort of our own homes but we also get the ability to visualise entertainment that was not possible before the invention of the Television.
With all of these benefits TV has to offer, technology has become so vast and developed that many of us have also downloaded many TV apps onto our smart devices so that we can enjoy TV from whichever corner of the world we are in. Technology has indeed managed to make the world feel much smaller and connected in multiple ways.
For all of those who love watching TV, despite age category, the youTV app will be the best choice you ever make. You might be working or schooling and tired after a long day just wanting some entertainment to relax yourselves, youTV is exactly what you need! The app is absolutely free for all android users, and you can find tons of Hollywood and Ukrainian Films on the app ready to be watched and enjoyed by you!
youTV for Android TV
The TV channels on the app comprises of , Плюс Плюс HD, Піксель HD, Інтер HD, ICTV Ukraine, 1+1HD, Хроніка війни, No comments, Euro News, UA: перший HD, CNN, Новий Канал, and many more! The app also comprise of over 40 radiostations in Ukraine that will allow you to enjoy some perfect radio wherever you are. The Плюс Плюс channel will also allow your kids to have online school and get themselves educated in all sorts of fun and exciting ways from home itself!
The movies on the app will indeed make you enjoy your free time and help you dive away from all of your exhaustion and real life's stresses! The app comprises of android TV and also over 180 channels that you can enjoy over 1800 films and also other shows with your friends, family, and loved ones as well! The app will allow you to experience an HD watching ability with all of the top premium channels available on the app.
The sports channels on the app also allow all sports enthusiasts to enjoy all of their favorite games. With youTV by your side you will never have a single dull moment. The app is also super intuitive, and the user-friendly interface will make it a pleasure to use the app. It allows you to create your very own favourite list with all your favourite channels, so you don't have to waste your precious time finding them. The parental control on the app allows all parents to guide and monitor what their child is watching and make sure they are age appropriate.
With all of these benefits and features in store for you, youTV is indeed the smartest Television choice you will ever make. Say goodbye to all the TV hassle and welcome the best watching experience with youTV at the comfort of your very own fingertips!
Install youTV on TV BOX
You can easily download and install this app using default TV app store for free. If you love to watch movies and TV shows all around the world including Hollywood, then try using movie apps on AppLinked, FileSynced or Unlinked. AppLinked stores and Unlinked stores has many free Movies and TV shows app uploaded by TV users all around the world. Follow below mention procedure to install this app on your Android TV.
First open Google play store and go to search. Then type "youtv". You will see this application on search results like below picture. Select it.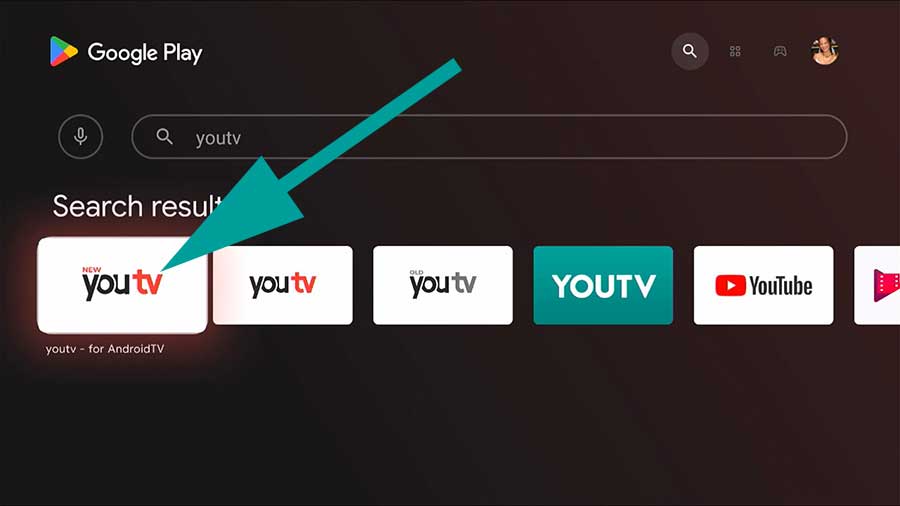 Now select "Install" to begin installation.